AIMS Rwanda Graduation 2017
The African institute for mathematical Sciences Rwanda Centre graduated its first ever cohort of students at a graduation ceremony held at the AIMS center in Kigali, Rwanda on 22nd June  2017 Forty-four students from 10 African countries, namely; Cameroon, Rwanda, Democratic Republic of Congo, Ghana, Sudan, Burundi, Nigeria, Zambia, Kenya and Tanzania received their Master's of Science in Mathematical Sciences ...

Senior Sunday
Our church here has a special Sunday service to send our seniors off. This year, it was extra special. The elder in charge asked several prominent members of our congregation to wash the feet of our seniors. Here is Firstborn having her feet washed by the Ambassador to Turkey from Zambia. It really touched me deeply as I watched it.
Her papa was introduced as a man who started and directs a premier international school in this city and has shaken the hands of presidents. He was happy to wash their feet as a symbolic act of serving brothers and sisters.
They were each given a plaque with a Scripture engraved on it.
And then the parents were called up to pray over them. I won't forget this service. It was wonderful!
Tiny Genuine Emerald 14K Rose Gold Silver Ring Boho Pale Green Grass Delicate Gemstone Stackable Oval Cabochon Gem Dainty Band - Grässchen by NangijalaJewelry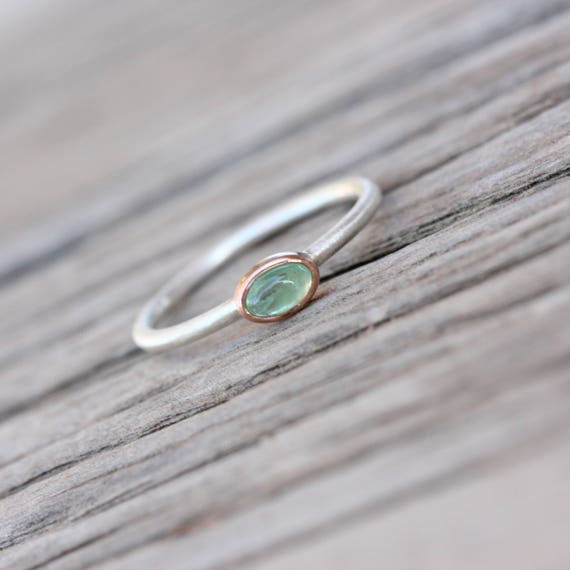 99.00 USD
<< LIMITED EDITION >>
One tiny pale green emerald is set in a delicate rose gold bezel. A gorgeous color combination that reminds of sun flooded summery grass. Grässchen is a precious little ring design perfect for lovers of the dainty.
I fabricated this ring from sterling silver and 14k rose gold. It is so sweet and pretty with its understated oval of color.
These genuine emerald cabochons are all naturally included, cloudy and rather subtle in color. They are from Zambia and measure 5x3mm.

I have only very few of these emeralds in stock. Once they are gone they are gone!

In stock in size 6.5 or 53 or small 17

*Made to order in your size (please allow 3-5 days)
nangijalajewelry.etsy.com

**Due to the handmade nature of this design you will receive a ring that is a very close copy but not 100% identical (gemstone colors might vary)
Comment on Friendfeed Fun by Ellen
The generation which will raise Zambia will not depend on alms, rather will ride on the greed of banks and selfish poscliiiant. They will rise with the support of fellow marginalised Zambians. Go Rozious go.

Educación: de cal y de arena
Es cierto: ha habido cambios importantes, no sólo en el terreno de la cobertura, sino en el del mejoramiento de la calidad. Aunque a nivel de política pública son insuficientes, hay experiencias destacadas, como es el caso de Escuela Nueva.
En Colombia, los cambios notables en los últimos 40 años incluyen la reforma curricular entre 1976 y 1984, el nuevo enfoque en los exámenes del Icfes comenzando el siglo XXI (de la verificación de conocimientos y aptitudes al desarrollo de las competencias comunicativas), nuevos lineamientos curriculares, establecimiento de estándares básicos de competencias, programas de competencias ciudadanas. Ello, parejo con un aumento en los años de escolaridad en todos los tramos educativos, como lo reconoce la OCDE.
Sin embargo, el mundo ha cambiado por razones económicas, culturales, políticas, tecnológicas, y el sistema educativo no lo ha hecho en la profundidad que los retos contemporáneos exigen. En toda la región existen hoy hondas inequidades en el acceso a la educación de buena calidad, al bilingüismo, deserción de los más pobres, trabajo infantil y, pese a la diversidad étnica y cultural, enfoques "homogéneos" de la política educativa que pasan por encima de las características particulares de distintas minorías.
Para la Unicef* debe generarse, en palabras simples, la sustitución de un modelo tradicional que pretende enseñar a leer y escribir durante la niñez por uno propio de las sociedades del conocimiento: construir la capacidad en niños y jóvenes de aprender las competencias del siglo XXI a lo largo de toda una vida. Para Vaillant y Aguerrondo* ello es posible si se introducen innovaciones disruptivas y ello puede ocurrir si se sustituye el pensamiento lineal por el complejo, la homogeneización por la diferenciación y el trabajo individual por el colaborativo, entre otros aspectos.
Las noticias son agridulces. Si bien la política pública se mueve con lentitud, existen múltiples experiencias en América Latina que pueden calificarse de disruptivas. De centenares de valiosas experiencias latinoamericanas, Unicef rescata cuatro, que incluyen Escuela Nueva de Colombia, Relación Tutora de México, Aprendizaje en servicio y la de cursos abiertos y masivos en línea (Uruguay). Escuela Nueva, liderada por Vicky Colbert, aplicada con éxito en Perú, Brasil, República Dominicana, Vietnam, Zambia, es un ejemplo, absurdo, de cómo no se es profeta en su tierra.
Colombia tiene el reto de rescatar experiencias innovadoras que se desarrollan todos los días. Sólo que no nos las contamos unos a otros, perdiendo inmensas oportunidades para superar, parcialmente, la gran inequidad de oportunidades mediante la diferenciación, el trabajo cooperativo, la organización flexible y el uso adecuado de nuevas tecnologías.
*El aprendizaje bajo la lupa, Denise Vaillant / Inés Aguerrondo, Unicef 2015.
Este artículo fue publicado originalmente en el diario colombiano El Espectador.
Introducing Mrs. Ashli Brooks
Mrs. Brooks will be new to Spanish Fork Junior High next year and will be teaching health. We asked Mrs. Brooks to introduce herself and this is what she had to say:
"I am from Springville, Utah and I attended Springville High School where I played basketball and softball. I got married in November 2015 and my husband is from Puerto Rico!  I have attended Utah Valley University and studied Health Education. I will be teaching health at SFJH this year! Things I do for fun include playing basketball, coed softball, going to movies, hiking, swimming, and being active!  I LOVE to travel. I spend my summers traveling as much as I can. A few of my favorite places so far are Zambia, Africa, Disneyland, and Boston. (I'm a huge Boston Red Sox fan.)" 
PTAZ reports fuel importer to DEC for money laundering
By BENNIE MUNDANDO WE HAVE officially reported Lake Petroleum to the Drug Enforcement Commission (DEC) for money laundering and forgery and we expect a good case from the commission to rid the sector of economic saboteurs, the Petroleum Transporters Association of Zambia (PTAZ) has said.  PTAZ secretary general Benson Tembo told the Daily Nation yesterday...

KK feature film on course
By Terence Miselo Initiator and propounder of the Zambia's first president feature film/documentary 'The Struggle' Frank Kasonde says the project is on course and his team is looking forward to get as many partners as possible to complete this important task. Giving an update on the progression of the film, Kasonde said his team has...

Celebrities and Athletes Come Together for Ping Pong Competition to Benefit Dream Center's Foster Care
Every year, for one glorious night in Dodger Stadium, ping pong is much more than a child's game-it's an opportunity to impact a child's life.
Star athletes and entertainers will compete in a celebrity ping pong tournament on the grounds of iconic Dodger Stadium, to raise money that gets kids and their families off the streets and back on their feet, or provides children from developing nations with life-changing but expensive medical procedures.
One of the beneficiaries of Ping Pong 4 Purpose will be the Los Angeles-based Dream Center's Foster Care Intervention program, which "provides food, clothing, diapers, cleaning supplies, appliances and furniture (for former foster children returning home). In some cases, the simple addition of a bed or safe crib is all a home needs to welcome back their child." The other beneficiary, CURE International, seeks to provide medical surgeries for children living in the Dominican Republic.
Held by Kershaw's Challenge, the non-profit organization led by Los Angeles Dodgers' star pitcher Clayton Kershaw and his wife Ellen, the 5th Annual Ping Pong 4 Purpose will take place Thursday, July 27th from 6:30 pm - 10:30 pm, with Master of Ceremonies Jimmy Kimmel overseeing the friendly tournament, pitting approximately 30 celebrities against each other in fierce ping pong battles. (The ancient game has been a favorite pastime of Clayton Kershaw since his childhood days in Dallas). Magic Johnson will receive the Kershaw's Challenge Impact Award in recognition of his lifetime of charitable work with the Magic Johnson Foundation.
The event will take place in the storied outfield of Dodger Stadium, where Rick Monday once rescued an American flag from an arsonist, where current Dodgers stars such as Yasiel Puig, Cody Bellinger and Joc Pederson are building their legends on a nightly basis, and where former MVP Kirk Gibson, despite being hobbled by two injured legs, once blasted the famous home run that inspired an underdog Dodgers team to achieve its most-recent World Series victory.
Kershaw's Challenge aspires to even loftier victories: in recent years, the charity has purchased land in Zambia, Africa, and built two homes for boys and girls with beneficiary Arise Africa; later the foundation helped fund land within the N'gombe compound. This year, the goal is to raise funds for a community school within the compound. Kershaw's Challenge has sponsored life-altering surgeries for children in the Dominican Republic, suffering from the painful and debilitating clubfoot syndrome. The organization also supports the Dream Center in Los Angeles, where young people benefit from a year-long, life-changing, comprehensive program that feeds them, clothes them, and helps them get off the streets, get off of controlled substances, if necessary, complete their educations, find jobs and build new, productive lives.
Never one to forget where they came from, Clayton and Ellen Kershaw's Dallas-based charity stays active in their beloved home city, with endeavors that have included donating baseball equipment, building a field, renovating a community center and funding afterschool programming. Another goal of the Kershaws is building a handicap accessible baseball field in Dallas.
Major sponsors for the event include UCLA Healthcare, American Airlines, Killerspin, Goldman Sachs, TOMS, the Los Angeles Dodgers, Levi's, Diageo, Papa John's, Budweiser, Security Benefit, and iHeartMedia.
Other key partners include Sugarfina, Hidden Garden, Lounge Appeal, SJM Radio, Art of the Game, the Vanity Project, Diaper Dude, MS Event Production, Sprinkles and Westin Bonaventure.
In the past, the tournament has attracted stars such as Susan Sarandon, Will Ferrell, George Lopez, Matthew Perry, Chris Paul, Blake Griffin, Gabby Douglas, Craig Robinson, KEVIN FRAZIER, Mario Lopez, current Dodgers such as AdrIan Gonzalez, Yasiel Puig, Justin Turner, and Andre Ethier, Joc Pederson, as well as Doc Rivers, Eric Stonestreet, Ken Jeong, Josh Duhamel, Derek Hough and Dodgers legends such as Orel Hershiser and Eric Karros.
About Kershaw's Challenge and its partners for 2017
The vision of Kershaw's Challenge is "challenging yourself to do something. Challenging friends to make a difference. Challenging the community to come together. Challenging the world to become a better place." In addition, Kershaw makes a personal donation to his own charity each time he records a strikeout in a Dodgers game. According to ESPN Stats & Info, this season Kershaw became the second-fastest player in major league history to record 2,000 strikeouts (277 games). The charity began in 2011, when Kershaw and his wife Ellen were inspired by the story of a Zambian girl in need ... a girl named Hope. Kershaw's Challenge is excited to continue partnering with the four organizations below.
CURE Dominican Republic is located in the capital city of Santo Domingo. It is one of nine CURE International Hospitals worldwide that focus on treating correctable conditions like clubfoot, hydrocephalus, cleft lips/palates and other physical disabilities among children in developing nations.
The Kershaws began supporting Arise Africa - Zambia even before they established Kershaw's Challenge. The 2017 goal is to raise funds to build a community school on the N'gombe compound, where children receive food, clothing, shelter, education and encouragement.
The Dream Center in Los Angeles focuses on "reconnecting isolated people to God and a community of support by providing human services that address immediate and long-term needs in areas of homelessness, hunger relief, medical care and education." The 2017 goal is to collect funds and other valuables for the center's annual Back to School Bash and Foster Care Intervention Program.
Behind Every Door operates in the Kershaws' hometown of Dallas. The organization endeavors to get to know the children and families it serves and to collaborate with community organizations, churches and businesses to address each family's needs. In 2017, the goals are to remodel a community center, underwrite an afterschool program.
For more information, please visit https://www.kershawschallenge.com/.
Technical Audit Expert (TAE) at IHS Towers
IHS Towers, is the largest independent mobile telecommunications infrastructure provider in Europe, Africa and the Middle East. Founded in 2001, IHS provides services across the full tower value chain - collocation on owned towers, deployment and managed services.Today IHS Towers has operations in Nigeria, Cameroon, Côte d'Ivoire, Zambia and Rwanda. Following the recent acquisitions of MTN and Etisalat's tower portfolios in Nigeria, IHS owns over 23,300 towers in Africa.

THREE-HORNED RHINOCEROSES AND ALBRECHT DÜRER'S SHOULDER-HORNED SURPRISE
Digital creation of a three-horned white rhinoceros (digital manipulation © Dr Karl Shuker using a public domain photograph)
There was the forest three-horned dark rhino that would be in small herds that would occasionally run into the snares of man. These forest rhinos were deemed by many as a prized possession.
Douglas S. Taylor – Sword of Souls: Chronicles of Caledon
The three-horned rhinoceroses referred to in the above quotation are fictitious, but factual records do indeed exist of rhino specimens possessing extra (supernumerary) horns. Of the five species of rhinoceros alive today, two of them (the great Indian Rhinoceros unicornisand the Javan R. sondaicus) each typically sports one horn, whereas the other three (the Sumatran Dicerorhinus sumatrensis, African white Ceratotherium simum, and African black Diceros bicornis) each typically sports two. Very rarely, however, exceptions to this standard rule arise, and as reported widely in the media during late December 2015 one such exception has lately been encountered and photographed in Namibia's Etosha National Park by 73-year-old Jim Gibson.
Eschewing its species' normal two-horn condition (and its taxonomic name too), the adult black rhinoceros Diceros bicornis(translating as 'two-horned two-horned') in question also bears a slender but distinctive, forward-curving third horn, sprouting forth from the centre of its brow (click

here

to see photos of this singular beast, and

here

to view a short video clip of it). Its extra horn would not cause this rhino any discomfort; and if resulting from a non-genetic developmental abnormality occurring when the rhino was a foetus, it would not be inherited by any of its offspring. If caused by a mutant gene, however, it could be inherited - this latter situation probably explaining why triple-horned black rhinoceroses were once quite common around
Zambia
's
Lake
Young
.
On 10 February 1906, big game hunter Abel Chapman shot a three-horned black rhinoceros at Elmenteita in British East Africa (now Kenya), and a photograph of Chapman posing alongside its head subsequently appeared in his book Retrospect: 1851-1928 (1928). That same book also included a drawing of this animal. And a similar specimen was exhibited alive at Lisbon Zoo, Portugal, as documented in two International Zoo Yearbook reports of 1978.
Three-horned examples of unspecified two-horned rhinoceros species in southern
Africa
were alluded to by Swedish explorer-naturalist Charles J. Andersson in his book
Lake
Ngami
(1861), which documented his four years spent exploring southwestern
Africa
, including time spent during 1854 at this nowadays very famous but then newly-discovered lake in
Botswana
:
I have met persons who told me that they have killed rhinoceroses with three horns; but in all such cases (and they have been but few), the third, or posterior horn is so small as to be scarcely perceptible.
Even Linnaeus mentioned three-horned rhinoceroses - to his description of the black rhinoceros in Gmelin's edition (1788) of Systema Naturae was added: "Rarior est Rhinoceros tricornis, tertia cum cornu ex alterato priorem excrescente". In the past, moreover, Sumatran native hunters asserted that three-horned specimens of the Sumatran rhinoceros were occasionally met with too.
In most cases, the extra horn is usually nothing more than a small, rounded knob - a rudimentary third horn positioned behind the two normal ones. Similarly, towards the end of the 19th Century, London Zoo exhibited a female great Indian rhinoceros that bore a rudimentary second horn upon her forehead. Alternatively, a pseudo-third horn can develop via the splitting into two of one of the normal, pre-existing horns, as seen in the following photograph of one such zoo specimen:
Occasionally, even more extreme cases are recorded. One such individual was the abnormal female black rhinoceros shot during August
1904 in
a dense covert west of Kenya's Jambeni Mountains, at an elevation of
4150 ft
above sea-level, and reported by Colonel W.H. Broun in the Proceedings of the Zoological Society of London on 14 November
1905. In
addition to the two normal horns, this rhino had a third, rudimentary horn between its ears, plus a fourth, equally diminutive example located about
4 in
further back.
During his extensive black rhinoceros researches, renowned German zoologist Dr Bernard Grzimek encountered reports of a five-horned specimen, and even of rhinos with horns growing out of their bodies. He also suggested that the famous woodcut of a great Indian rhinoceros bearing an incongruously-sited horn on its shoulder produced by Albrecht Dürer in 1515 (and later copied by Conrad Gesner in his Historiae Animalium, Liber I, 1551) may have been truly based upon an abnormally horned specimen.
At one time, this idea was discounted in favour of the theory that the horn was either an error on the part of Dürer, or, if genuine, merely an excrescence developed by the rhinoceros in question during its long confinement in the ship bringing it from India to Portugal's King Manuel the Great, at Lisbon (the king then offering it up as a gift to Pope Leo X). Moreover, as discussed in 1961 via an entire paper on the subject written by Dr K.C.A. Schulz and published in African Wild Life, rough sores of a horny nature have been observed for some time among black rhinos too.
However, Grzimek's view was reinforced in spring 1968, when Prof. Heini Hediger photographed a white rhinoceros living in San Francisco Zoo that bore a bona fide, unequivocal shoulder horn, measuring some
4 in
high. Prof. Hediger subsequently documented this distinctive creature via an illustrated Zoologische Garten article published in 1970.
At present, the precise reasons for the development of extra horns by rhinoceroses remain relatively unclear. In some cases, a genetic origin is indicated, especially when they involve several multi-horned specimens inhabiting one specific locality, as with the Lake Young individuals. Injury-induced development (echoing the 'excrescence theory' for Dürer's specimen) may also occur - as documented from various antelopes and deer possessing supernumerary (and often oddly located) horns, sometimes emerging from the forehead, face, or even sites on the body.
Digital creation of a three-horned southern white rhinoceros (photograph and digital manipulation © Dr Karl Shuker)
NB – As noted in their respective credits above, all of the photographs of three-horned rhinoceroses included here have been created by me via digital manipulation of existing photographs of normal two-horned specimens, because although, as this present article of mine unequivocally demonstrates, rhinos with supernumerary horns are a reality, I am not aware of any existing photos of such specimens other than those of the above-documented Namibian individual and the photo in Abel Chapman's book depicting him alongside his three-horned rhino head (unfortunately, however, I have so far been unable to obtain sight of this latter picture). Consequently, if anyone knows of any photographs depicting supernumerary-horned rhinos, or drawings based upon documented specimens of such creatures, I would greatly welcome details.
Finally: if three-horned rhinoceroses are not exotic enough for you, how about three-humped camels and a bull African elephant with two trunks? If you think that I'm joking, be sure to click here on ShukerNature and discover that I'm not!
Zambia to remain in ICC
Zambia will not leave the International Criminal Court (ICC), a senior Zambian official said on Friday, citing the will of the majority of citizens. Minister of Justice, Given Lubinda, said the country would not pull out of the ICC after public hearings were conducted. "This is the position we are going to present to theRead More
The post Zambia to remain in ICC appeared first on The Nation Nigeria.
Police brutality and impunity laid bare
Please help me to post…..POLICE OFFICERS AT CHAWAMA POLICE STATION IN LUSAKA did this to my brother in law….does the Law of Zambia allow beating of people who have been caught late at night for Shishita and even having a genuine reason for being out late??… I knOw here are police women and I would love […]

'Strange' doctor insists on taking care of HH but he refuses
Incarcerated UPND leader Hakainde Hichilema has written to the Health Professionals Council of Zambia complaining about the conduct of a certain Dr George Phiri who has allegedly insisted on taking care of him despite knowing that he has a personal physician. According to a letter of complaint signed by himself, Hichilema wants Dr Phiri to […]

Feature: Zambeef completes state-of-the-art dairy expansion
Zambeef Products' Kalundu Dairy Farm is gearing up for industrialisation of the local dairy sector with the construction of the largest state-of-the-art rotary milking parlour in Zambia and Central Africa The new US$1.5 million facility in Chisamba will give the food processing and retailing company the capacity to milk up to 2,500 cows a day […]

Queen Elizabeth honours young Zambian
Her Majesty Queen Elizabeth has honoured Natasha Salifyanji Kaoma for her commitment to raising awareness about sexual health. The Queen presented Natasha with a Queen's Young Leaders Award at a special ceremony held at Buckingham Palace.  The ceremony was also attended by His Royal Highness Prince Harry who joined The Queen in congratulating the winners. […]

Feature: Banks make strides in up-scaling e-banking
Digital banking expert Dennis Lwiindi, in his article "Digital Payments and their adoption in Zambia", observes that although e-banking platforms in Zambia have evolved over time with good standards, adoption by consumers has been slow. This lethargy, Lwiindi argues, is affecting the effective development of cashless payment systems in the country. Electronic banking is expected […]

BANKING AND REFINANCING WITH POOR CREDIT
NO GUARANTEE AT USD 100 MILLION MORE



The threat of the crisis on the Indonesian economy has passed. Macroeconomic policy stakeholders were central review several post-crisis policy. One of them, a matter of policy the deposit guarantee limit on bank customers. Reduce the value of the guarantee policy is under review, said Firdaus Djaelani, Chief Executive of the Deposit Insurance Agency (DIA).

However, the decision in the hands of the government and have consulted with the Parliament, so that provisions guaranteeing maximum customer funds up to USD 2 billion.

LPS see the current condition of Indonesia's economy has been far more peaceful, stable, and relatively far from the threat of the crisis, despite the economic uncertainty in Europe in recent years had sparked unrest in the global market. Needs assessment from the

Ministry of Finance and Bank Indonesia

(BI) prior to changing the boundaries of the guarantee, said Firdaus.

Post-crisis policies are also being reviewed is the BI policy matter of statutory reserves and short-term

funding facility for banks.

Given the many policies that should be reviewed, Firdaus guarantee limit is difficult to predict the changes made this year.

Before the

global financial crisis

burst in 2008, LPS only guarantee funds in banks under the USD 100 million. However, when the financial crisis of 2008 exploded and Singapore implemented a full guarantee, the government decided to raise the guarantee limit to $ 2 billion.

Although the discourse of decline now appears that the guarantee limit, Paradise explained, most likely will not return to the original boundary, ie USD 100 million.

There are provisions which became ancar-ancar determination of collateral value in many developing countries, amounting to five to six times income per capita. If our current per capita income of U.S. $ 3,000 per year, the maximum value of approximately USD 200 million guarantee, it is clear Firdaus.



Banking

circles a little worried to hear that plans to change the guarantee limit. Vice President Director of Bank Panin Roosniati Salihin hope that the stakeholders be careful issued a policy. Do not to cause unnecessary shocks.
According Roosniati, too drastic if the guarantee numbers down from USD 2 billion to USD 100 million. Need to transition to industry and society are ready. Our economy is far from crisis, but such a policy can not be drastic.



Bank BRI

President Director Sofyan Basir added LPS suggests growth in third party funds (TPF) as the considerations set a limit on the guarantee. To get a clear picture of the

banking risks

in collecting deposits.




TOM CHANCE Aaker still hang, BI WAIT TEST RESULTS



A series of names of prospective chief executive of banking is still awaiting the results of the fit and proper test of the

Bank Indonesia (BI)

. One of them was a candidate for the Chief Executive Officer (CEO) of

Standard Chartered Bank

(Standard Chartered), Indonesia, Tom Aaker.

As planned, Aaker will replace the old CEO of Standard Chartered, Simon Morris. Name Aaker, he holds an MBA from the Kellogg School, Nortwestern University in Chicago, United States, have entered into the BI since November 2009. Yet, somehow, even though six months had passed, until now Aaker not being obtained results are fit and proper test.

Senior Manager Public Affairs Amirnarno Kemaputra Standard Chartered said, until now it was still awaiting the results of the fit and proper test by Tom Aaker. We still have not received test results from the BI, he said.

BI recognizes Aaker selection was considered long. Director of Licensing and Banking Information BI Joni Swastanto revealed, it should check and double cross-check in advance with the bank authorities in the State Tom Aaker had served previously. Now we just wait for the approval of the BI alone, said Joni.

Joni said, the actual process does not only happen to Aaker, but also applies to other foreign bankers. That's because I have to ask the bank supervisory authorities in the State was the last person on duty, obviously Joni.

Aaker is

the banker of U.S. citizens (U.S.)

. Aaker himself began his career at Standard Chartered in 1993. During his career, Tom has held several important positions in Standard Chartered Hong Kong, UK and U.S.. Prior to Indonesia, Aaker served in Zambia, Africa, as managing director and served as CEO of

Standard Chartered Qatar

, the Middle East.

Just infirmasi, the performance of

Standard Chartered in Indonesia

counted fairly. Last year, net income reached USD 605.9 billion, Standard Chartered. This figure is greater than their net profit in 2008 amounted to Rp 551.9 billion.




INCREASED FUNDING, FUNDS ON SHARIA BANKS BI to shrink



Piggy bank

Bank Indonesia

Wadiah sharia (SWBI) or SBI Syariah increasingly shrinking. Citing BI data at the end of March 2010 and, in SWBI funds remaining in the USD 2.42 trillion, down 27.27% from the end position in December 2009 which amounted to Rp 3.08 trillion.

Director of

Bank Syariah Mega Indonesia

Beny Witjaksono said there were two things that cause a decrease in funds SWBI. First, the upward trend of Islamic banking financing. This year's average of Islamic bank financing is targeted to grow 30%, said Beny, who is also Treasurer of the Association of Indonesian

Islamic Banking

(Asbisindo) this.

In late March, the total funding that has been distributed by the

Islamic banking

to reach Rp 50.21 trillion. That is, within three months managed to record growth of

Islamic banking financing

amounted to 7.13%. In late December 2009, total

Islamic banking financing

recorded Rp 46.87 trillion.

The height distribution of financing by the end of March 2010 and indicated by the increase financing to deposit ratio (FDR) to 95.07%. In fact, in December 2009 and FDR Islamic banking is still 89.7%.

The second factor, this transfer of funds from SWBI to the sukuk. The reason, for

Islamic banking

can get higher yields on the sukuk than in SWBI aka SBI Syariah.

Understandably, coupons provided by the sukuk reached 10% while SBI Syariah coupon is only 6.5%. However, Islamic banks still need this because the highly liquid instruments and short tenornya so well suited to manage liquidity, said Beny. While the sukuk investment choice because tenornya longer and greater the yield.

Director of Syariah Bukopin Riyanto added, SWBI this downward trend is already visible in the mid-year 2009. The reason

Islamic banks

rarely have liquidity problems.

Islamic banks

prefer to channel financing. This year 2010, Bukopin Sharia finance growth target to reach 30% -40%. Year 2009 and then, Bukopin Sharia financing channeled Rp 1.28 trillion.

Beny added, the decrease in SWBI

Islamic bank funds

is not related to space BI policy SBI and SBI auction schedule Sharia.




REVISED GOVERNMENT SO KUR Rp 13.5 TRILLION



The government decided to revise the target distribution of the People's Business Credit (KUR) in 2010 from Rp 20 trillion to Rp 13.5 trillion. The reason, KUR policy changes that became effective from the end of February 2010 must be followed by adjustments of the

banking

circles.

According to the logic grants, Deputy Coordinating Minister for Economic Affairs and

Finance

Macro, one of the policy change is an adjustment KUR assurance requirements, payment of underwriting fees, and reporting. This rule is amended through Regulation of the Minister of

Finance

(PMK) Number 22/PMK. 05/2010 concerning the Second Amendment Number 135/PMK PMK. 05/2008 on Guarantee Facility KUR.

To KUR, the government actually has set aside Rp 2 trillion of

investment

in the State capital (PMN) in this 2010. Of those funds, Rp 1.85 trillion was allocated to the underwriting fees. If the gearing ratio of 10 times, is expected to ensure the disbursement of Rp 18.5 trillion KUR, clearly grants.

Previously, banks were targeted delivery to dealers KUR Rp 18.2 trillion, in 2010 this year. Take the example of

PT Bank Rakyat Indonesia Tbk (BRI)

which target the distribution of KUR worth Rp 11.76 trillion. Details, or disbursement of microcredit loans berplafon KUR Rp 5 million, amounting to Rp 8.09 trillion, and retail credit or credit KUR worth more than Rp 5 million, amounting to Rp 3.67 trillion.



PT Bank Mandiri Tbk

target the distribution of KUR Rp 1.25 trillion and

PT Bank BNI Tbk (BNI)

Rp 1 trillion. While the

State Savings Bank (BTN)

,

PT Bank Syariah Mandiri

and

PT Bank Bukopin

each target of Rp 316 billion, USD 115 billion and Rp 350 billion. The rest, distributed by the 13 Regional Development Bank (BPD), which became the new executive of Bank KUR program amounted to Rp 3.5 trillion.

Erlangga said, channeling KUR in April 2010 reached Rp 1.35 trillion. Currently, the total outstanding KUR distribution since the program was rolled in the year 2007, had reached Rp 19.2 trillion. BRI is still the most widely distributed KUR bank. At the end of March 2010, BRI has been disbursed to the Rp 13.73 trillion KUR. These funds are provided to more than 2.52 million customers across Indonesia, said Abdul Salam, Director of

Finance BRI

.




FOREX INCOME tumbled BCA



Weakening

United States dollar exchange rate (U.S.)

during the first quarter 2010 impact on the decrease of foreign exchange earnings of

PT Bank Central Asia Tbk (BCA)

. Deputy Director John Setiaatmadja BCA disclose, in the first quarter of 2010,

foreign exchange

earnings BCA only Rp 45 billion.

Though in the same period in 2009, revenues in the post has reached USD 210 billion. Our position so long as the dollar exchange rate dropped, revenues related to foreign currency also decreased. BCA gains from the spot and derivative transactions also fell. During the first quarter of 2009, BCA, foreign exchange and derivative gain of Rp 279 billion. Year 2010 was only Rp 267 billion.

Comment on GROUP QUESTIONNAIRE by Mariana Swann
It seems to me that the rich world is quite happy to live in ignorance. Yes, that's right. IGNORANCE of the truth about poverty. I watched the Why Poverty programme called Stealing Africa, and it confirmed what I have known all my life: big multinationals and powerful countries steal from poorer nations, and that is how they manage to grow richer and fatter. Not only that, the poor are then blamed for being poor (they are lazy, they are corrupt, etc etc). The BBC should broadcast these programmes again, please, and advertise them well. Not everyone wants to watch celebrities or soap operas... By the way, here's an article about rich sugar/tea multinationals not paying taxes in Zambia. Shame on them. http://www.guardian.co.uk/world/2013/feb/09/zambia-sugar-empire-tax      

Re: Zambia males
visit Chez Ntemba in Lusaka you will find nice guys there but be kind of discrete as possible

re:Zimbabwe
In Zambia and In the Closet. No but the gay scene here is happening but very much on the dl

Botswana - Zambia
Botswana host Zambia in the ongoing COSAFA Cup. Brief Analysis - the Zambia are favorite to win this match and Botswana are more of underdogs as the best result they have ever gotten against Zambia is a draw, scoring just once against the Zambians, Zambia...

Botswana - Zambia
Draw in the first half in this match @ 2 , 10 This is a match from COSAFA CUp playoffs QF . In this match we have Botswana playing against Zambia . I don t think that we will see many goals in this match if any , they are both struggling offensively...

Zanaco - Al Ahly
Zambian side Zanaco host Egyptian team Al Ahly for the 5th round match of the ongoing CAF Champions League 2017 season. Brief Analysis - the first leg of the game between the pair ended 0:0 in Egypt, Zanaco tops the group with 10 points from 4 matches,...

Family Reunions, another taste!
Isleib family gathering, circa 1960
LUCY BURDETTE: So interesting that Ingrid invited us to contribute to a post on reunions during the same month that I was attending two! These were family reunions, one for my 90-year-old uncle, and one for John's 100 year old cousin (and yes, he has amazing genes.) I thought you might enjoy a little peek into my family's behavior during a get-together.
John and Lucy with birthday boy
Uncle Don was my father's only brother, four years younger. They were devoted to each other – when my father was ailing, Don called every single day for several years running.
Years ago, when John and I were first married, he was attending his first extended family party with me, a 50th wedding anniversary for Don and his bride, Carol. John's family is absorbed (some might say obsessed) with sports. So he wanted to know what equipment to bring along for the weekend. Tennis rackets? Golf clubs? Ping-pong paddles?
My cousin Steve responded: when you're with the Isleibs, all you need is a knife and fork.
This get together didn't let us down in the food department. The three daughters in law and their daughters cooked all the food – an amazing feast! (Here are my three cousins and Uncle Don in line.)
My cousin Tom, who you may remember from his appearance several years ago as our resident Limerick genius, is very interested in genealogy. He made this chart for his father.
But much to the dismay of my siblings and me, we were not on it. And I have to confess that we were not gracious about our absence, although he explained very reasonably that he didn't have room.
We felt compelled to follow up the next morning with a rejoinder.
Then there was a very clever quiz about my uncle's life – here's one of the questions:
2.
What was the most disgusting food Don has eaten in his foreign travels, or at home?
a. Brains of a live monkey in Sumatra
b. Insect "paste" on unleavened bread in Cameroon
c. Fish with a parasitic worm in its flesh from Arthur Treacher's Fish 'n' Chips in Lansing
d. Roasted goat's eyeball in Zambia
And finally there came a wonderful game called where in the world is Don Isleib? And a gift exchange, for which we were asked to bring a gift related to some aspect of his life.
Here's the birthday boy, exhausted by his big weekend! So that's my family in a nutshell--food, clever wordplay, lots of laughing and teasing.
What would your family gathering be like?
Republica Zambia
Autor: Oleg C Gheruci
Titlu: Republica Zambia
Coperta: Cartonata (hardcover)
Editura: Stiintifica Si Enciclopedica
Anul: 1982
Numar volume: 1
Numar pagini: 160
Limba: Romana
Dimensiuni: 205 x 130 x 13 mm
Greutate: 0.28 kg
ISBN/Cod: OGHEREPST1982


Pret: 2,99LEI



What a great experience!
Its hard to believe its been almost 3 weeks since we left Ndola. We did infact survive our adventure filled week at Victoria Falls and a whirlwind tour of London on our 30 hour layover. Thanks to everyone who read the blog, it was important to us to beable to share our experiences. I think its safe to say that our trip to Zambia was a life changing experience; certainly it was for us and we know it will be for the many people that Seeds of Hope will beable to touch in the future as they pass along the education to others. Thanks to everyone who supported us with prayers, emails, support, good wishes and interest.

Here are a few pictures to prove that...


1. It was a thrill to see the biggest waterfall in the world


2. Africa has meat eating lions


3. Riding on the back of an elephant provides a better view then riding in my parent's Dodge van (despite what my dear Mom has been claiming all these years)



4. Rafting on the Zambezi is an adrenalin filled experience, that's us in front!



5. Somewhere in my genes are the dna of a loyal British grandfather


P.S. Sometime soon I will post more pictures to the web and let you all know where they are.

Clean Water
Its our last morning in Ndola with Seeds of Hope International Patnership (SHIP). This past week has been great. Almost everyday we've loaded in the van and visited communities around Ndola looking at their needs through the eyes of sanitation. We met so many wonderful Zambians and were always greeted warmly. The week gave us a chance to bond with Flavia and Obby the two SHIP staff who spearhead the hygiene and sanitation program. We are already missing Flavia and Obby as we prepare to leave for Livingstone. Our last post gave you a feel for village life in rural areas. Another type of community we visited were "compounds", unplanned urban settlements with increasingly dense populations. Compounds are quite large, often 50-65,000 people living in about a square mile or so. I wouldn't quite call them slums, but they're close. In my mind, an African slum has houses built of scraps of wood and plastic. In compounds people live in mud brick homes, most compounds we visited are located in lowland areas often near a seasonal marshland. During the dry season the water table drops a meter or so and allows gardening in the marshes which helps these families survive. The problem in compounds is that they are unplanned, that means no sewer system and no control on how dense the housing can become. Often as children grow-up and start having families, another little house springs up in the backyard and due to there being a taboo against using your inlaws latrine another latrine is built. Due to the lowland location the water table is quite high, often only a couple meters below the ground which means all latrines are dug into the ground water table. Some compounds have kiosks where clean water is piped in and available for about a penny per 5 gallons (20 liters), but many families dig hand dug wells a few meters down to get "free" water. However, as I learned in high school economics, there are "no free lunches" and this water comes with the high price of sickness since these wells are located a few meters from 1 or 2 latrines and the groundwater is badly contaminated. Its impossible to express the sadness Darcy and I felt when we watched children lowering their buckets down these holes. In the compounds there are no low cost sanitation solutions to the groundwater pollution that is occurring, that hurts too. Since they are unplanned communities the government has taken no initiative to build sewers. The solutions our classes taught apply best to rural settings where the population density is lower. There are two solutions that SHIP can offer to provide clean water. One is to drill deeper wells, which hopefully penetrate a deeper aquifer that is sealed off from the near surface aquifer and thus not contaminated. SHIP has two teams that are on the road every week drilling wells. The second solution is the production and distribution of biosand filters.
CAWST
, a Canadian NGO, developed the biosand filter, which is a hollow concrete box filled with sand that effectively filters water. Each filter is placed inside a home and can service that family plus a few neighbots.
Lifewater
is also educating partners how to construct these filters. Over the past couple of years SHIP has started distributing biosand filters in compounds as a way to purify household drinking water. Using these two methods changes are being made to people's health. Francis calls them "seeds of hope" since when a family is well its ability to make an income or grow crops is greatly increased. SHIP's biggest obstacles is distributing biosand filters. They have a well run production center where they can produce 2-5 concrete filters per day, however their is only one truck to distribute them and this is also the truck that is used to tow the 2 drilling rigs. Right now there are 100 biosand filters sitting in the yard waiting for distribution. If you'd like to help
SHIP
get a new vehicle contact them via their website.
Cell phones in their pockets
Today we loaded in the van and set off with three of the SHIP trainers we had as students last week. The destination was Lazaro, a rural Zambian village about 30 minutes outside Ndola. Lazaro was the real deal; our vehicle was the only one in town and there were goats, pigs and chickens running willy-nilly between the huts. The village had a warm feel to it, each hut had a thatched roof and was constructed of the mud bricks. Darcy felt at home because each house had a collection of potted plants on the front step. The path through town was dotted with banana and mango trees. The centerpiece of the village is the handpump well that SHIP installed about a year ago. This well has made a huge difference in the health of Lazaro's citizens and has wiped out the dysentery for everyone that uses the well versus the stream where everyone used to get their water.

About 30 villagers gathered for the sanitation class in the cool shade of a giant fig tree. From the homes and nearby churches the village supplied a few padded, wooden chairs for there guests to sit on. Although there were a few more chairs than our team needed the villagers preferred to sit on the roots of the fig tree, a couple african style drums, and tattered bamboo mats spread on the ground. The only exception was the wife of the village head-man who joined us on the chairs. Men and women sat in separate groups. The meeting began with introductions. When we were introduced as a married couple people clapped and cheered for us. Following the introduction of the Seeds of Hope team each villager introduced themselves. Our favorite was an older man who said "I'm one of the village children even though I have gray hair." It was so cool to see the respect paid to each person, both in how we were given seats of honor and how the village introduced themselves to us. As Seeds of Hope began teaching the first lesson about disease pathways we heard crackling, and found ash falling on our heads. We realized the nearby bush was on fire, but it was of no concern to the attendees as burning the bush in small sections is a common technique of keeping the land clear. Mothers nursed there babies while participating in the lesson from their seat on the bamboo mat. In contrast to this kind of hollywood image of Africa outside the class circle people were making calls on their cell phones. Cell phones are everywhere in Zambia including places you would never guess there would be service. It sort of messes with your mind when you stop to think that you're in a village teaching people about the importance of using an outhouse and these same people have Nokia cell phones in their pockets. The classes went very well and their was lots of lively discussion; including once where the men reported that when they took a poop in the bush they took a shovel to bury it, but the ladies were quick to point out that was a lie. It was great seeing our students as teachers and the message being passed along. Now the 30 people we trained today will spread the message the more than 700 people in Lazaro.
From Cursed to Blessed
One of the main areas where Seeds of Hope International Partnership (SHIP) is concentrating its efforts is in a very poor area of Ndola called Mapola which means "blessed". This is a new name for the area which used to be known as Chipulakusu or "cursed". It's home to about 65,000 people, 40% of whom are under the age of 15 due to HIV wiping out the generation older than that. There are lots of orphans taking care of orphans. The housing density is very high and the majority of homes are simple mud huts with makeshift roofing materials - sometimes tarps, sometimes a collection of plastic bags, or whatever can be found to shed water. Its difficult for these young adults to feed their parentless families let alone pay fees to go to school and learn job skills. Three years ago a man named Francis Feruka left his accounting job at a hospital to start a church in Mapola with the desire to bring hope to this community. Francis has a tremendous heart for people's physical and spiritual existence. He is a person of amazing intregity and patience. As he became involved meeting these needs in Mapola and other areas Seeds of Hope was born. Francis now not only pastors Mapola Vineyard Church, but he is also director of SHIP.

In April, a team from our church, the Boise Vineyard, visited Zambia to see where they could join in helping these ministries. The needs in Mapola spoke the loudest and together with Francis they decided that a training center to provide literacy and job skills (such as sewing classes) would be a practical way to bring hope to the community through the church. Back in the states the Boise Vineyard really got behind the project and raised $25,000 in a special offering to fund the training center. I had the chance to visit the building site this week the day after the concrete slab floor was completed. The slab was a herculean job as everything was done by hand by church members. This means the water was handpumped from a well about 30 yards away, carried to the mixing slab where gravel, sand and cement were stirred together by hand and then shoveled into a wheel barrel. The footprint of the slab is about 30x60 ft with a thickness of about 6 inches. Slowly over the course of three days the entire floor was poured without the use of any machines. The picture above shows me standing on the new slab with Pastor Francis and Kennedy, who is a church member who worked hard to make the slab a reality. Later in August, two teams from Boise Vineyard are planning to come to Zambia to help with the completion of the building. The building will be made out of blocks of compressed soil which is a standard building method in Zambia. To do this the large mound in the background of the picture (which is a termite mound incidently) will be excavated by hand and the soil pressed into blocks using a hydraulic press and the addition of a little cement.
We made it!
The hours of traveling are behind us and we are settled into the Seeds of Hope guest house in Ndola. Neither of us slept so well on the flight to South Africa, even with the help of sleeping pills. Instead we watched movies and eventually the sunrise over what we figured was the Zambezi as our plane parallelled a long windy river. On the way to Jo'burg we actually saw a little snow on the ground below and getting off the plane that morning we could see our breath! Not a bad trade for Boise at 105F the day we left. Here in Zambia temps are 70s in the daytime but temps dip to fleece coat weather by morning. Its great to be in Africa. The smell of diesel and charcoal smoke, the smiles of children, and the sight of sunrise through the limbs of an acacia tree are a few moments that have brought memories of my experiences in Kenya a decade ago very near. On our bus ride I found it amusing to think about the new things I am noticing - mainly latrines. Driving through the countryside some communities seemed to have them and others not so much. The other new item is the cell phone - everyone seems to have them and every shop sells pre-paid minutes for cell phones. Its great to be sharing Africa with Darcy and seeing the continent afresh through her eyes. She is journaling and hopes to post something here soon too. She is loving it.

We have met many of the fulltime Seeds of Hope staff who have gone out of there way to help us get settled in. After picking us up from the bus stop this morning they took us around to run errands including dropping off the training manuals at the printers, going grocery shopping, exchanging money etc... The 22 manuals for students will cost about 1 million kwacha ($250 US dollars). The exchange rate is 1 USD = 3,850 K. The lottery is giving away 1.5 billion. The biggest bill we've seen thus far is 50,000 K the smallest is 1,000 and there are no coins. Tomorrow we're looking forward to church and then to beginning our class on monday.

Excitement
The packing is done. All the lists have been checked. We leave the house in an hour. We are so excited, neither of us have slept much the last two nights. If all goes according to schedule we'll be in Ndola, Zambia on Saturday.

Where would you go?
Our countdown is under 2 days! We have lists coming out of our ears, but its the only way we know to make order out of packing for a month long journey which includes teaching a two week sanitation class and a week-long African safari tacked on the end. Its going to be an awesome adventure!
In our last edition, (some of you probably thought we already left for Africa) we mentioned going to the Annual Lifewater Conference. We had a great time there, saw many friends from our sanitation trainings, and met a whole bunch of other volunteers. It was great to hear trip reports that showed how Lifewater volunteers and partners are making huge differences in many people's lives. The sessions got our minds thinking and hearts feeling as we sought to further understand the world water crisis.
The picture above is part of Lifewater's new "Where would you go?" public awareness campaign. Its desinged to make North Americans aware that 42% of the world's population lacks a place to go the the bathroom. The concept is simple, if you were left without a place to do your business where would you go? The light-hearted and life-sized placards address a serious issue. To be honest it broke our hearts to learn a few stories behind the 42% figure. Sadly, the lack of latrines and bathrooms has the biggest impact on women. We learned that:
For privacy reasons many women have to wait until night to deficate in fields causing urinary tract and vaginal infections, and chronic constipation
Lack of latrines at schools oftens prevents girls form attending school after puberty and discourages female teachers from working at schools.
Having to walk into the bush to find a private place can put women in danger of sexual assault.
These facts put a face on the numbers and brought us to tears. Pray that as a result of our training class our students will change the lives of Zambian girls, giving them health and a chance at an education.
I'm the son of a geographer teacher afterall...
My Dad spent his career teaching Afro-Asian geography in
Niskayuna, NY
which I learned today means "Land of Much Corn". This entry is for Dad and anyone else who is interested in learning some facts about Zambia. Our trip will take us to Ndola where we will teach our sanitation classes.
Zambia:
Zambia is a
landlocked
country in southern Africa, with a
tropical climate
and consists mostly of high
plateau
with some hills and mountains. At 752,614 sq. km (290,566 sq. mi.) it is the 39th-largest country in the world (after
Chile
) and slightly larger than the US state of
Texas
. Zambia is drained by two major river basins: the
Zambezi River
basin, in the south; and the
Congo River
basin, in the north.
The official language is
English
(a remnant from British colonization), used to conduct official business and is the medium of instruction in schools. There are seven commonly-spoken indigenous languages including:
Chibemba
,
Chinyanja
,
Lunda
,
Chitonga
,
Kaonde
,
Silozi
and
Luvale
. These 7 languages are taught in schools and broadcast on national radio and television. There are many more languages spoken by the various tribes in Zambia, in fact a Zambian languages website
lists 78 languages
.
The country is 44% urban. Most rural Zambians are
subsistence farmers
. The predominant faith is
Christianity
which is also the official national religion.
Expatriates
, mostly British (about 15,000) or South African, live mainly in Lusaka and in the Copperbelt in northern Zambia, where they are employed in mines and related activities. Zambia also has a small but very economically important
Asian
population, most of whom are
Indians
. In recent years over three hundred dispossessed white farmers left Zimbabwe at the invitation of the Zambian government and have taken up farming in the southern region.
The HIV/AIDS epidemic is ravaging Zambia. Nearly one million Zambians are HIV positive or have AIDS. An estimated 100,000 died of the epidemic in 2004. Over a half-million Zambian children have been orphaned. Life expectancy at birth is just under 40 years
Ndola is the industrial center of Zambia and part of the Copperbelt province which is very rich in mineral deposits. It was the backbone of the
Northern Rhodesian
economy during
British
colonial rule, but its economic importance was severely damaged by a crash in global copper prices in
1973
and the
nationalization
of the copper mines by the government of
Kenneth Kaunda
. There are no
mines
in Ndola itself but the
Bwana Mkubwa
open-cast mine is only 10 km south-east of the city centre.
Copper
and
precious metals
used to be brought from elsewhere in the Copperbelt for processing at the Ndola Copper and Precious Metals Refinery. Copper exports provide 70–80% of Zambia's export earnings, making the city very important to the country's economy. The Indeni Oil Refinery in Ndola supplies the whole country, and was repaired in 2001 after being severely damaged by fire in 1999. Ndola is home to one of the country's national newspapers,
The Times of Zambia
.
How's your hygiene?
Last week we were able to get a little more training ourselves. Kirk Schauer, of Seeds of Hope, and Diane Foss, another Lifewater trainer, were in Boise teaching hygiene lessons to the Zambia missions team at our church. Kirk and Diane are both really skilled using paticipatory method to teach the lessons so the training was alot of fun. Hygiene and sanitation have very close ties, so it was great to learn more. Hygiene is about blocking disease pathways; things like the importance of washing hands, keeping flies off food, keeping animals away from water sources, etc... Sanitation deals with how to properly deal with human waste (poop) by using and promoting latrines. Over the past few years Seeds of Hope has done a lot a hygiene education in the communities were they work. As they take on sanitation, it will be built on the hygiene foundation. We were really glad to get exposed to these lessons. Attached is a photo from the hygiene training. It shows a "tippy-tap" which is an inexpensive hand washing station made from a plastic jug. Typically it is hung outside a latrine and the user pulls down on the lower string to pour water on their hands so they can wash. Kirk is pictured on the left in the tippy-tap photo.

Lesson planning done
The lesson plan is finished! Some tweaking will probably occur as we're waiting for feedback from Lifewater and our Zambian partner. The training will be broken into two parts:

Week 1: Our team of three will be leading sanitation lessons for about 20 people. We'll teach about 30 lessons altogether. Our students will be from Seeds of Hope (our Lifewater partner), other NGOs (non-government organizations) and possibly some government people.

Week 2: We will be concentrating on helping Seeds of Hope staff incorporate the sanitation lessons into their existing programs. We will likely be visiting villages or schools and watching Seeds of Hope staff teach the lessons they learned from us the week before. This will give time to help them through questions that develop etc...

Teamwork
Our lack of posts is an indication that we are busy. This week Darcy (whose on summer break from being a speech assistant) is putting together our lesson plan for Zambia. We are also busy going to hygiene training at our church each evening. The training is being taught by a Seeds of Hope staff member and a Lifewater volunteer who just returned from Zambia. In addition to learning the hygiene lessons, its great to hear about Zambia!

Since we don't have time to write anything we outsourced most of this edition to our team member, Lon whose from Colorado. We thought you might be interested in who's going with us to Zambia. Lon is our team leader and as such is taking care of logistics, as well as, team teaching with us. We know Lon well as all of us went through sanitation training together and stayed together in the home of some fabulous Lifewater staff. We asked him to write a bio, so here it is... Thanks Lon!

Lon grew up in the Air Force. Living in many states, Canada, and Japan, he developed an appreciation for other cultures. In his brief career as an officer in the US Army Corps of Engineers, he learned about building latrines among other things. In his career in the oil business, he learned about drilling wells and pumping them as well as managing people.

Then one day in 2004 while coming out of a church where he had been unable to plug into a ministry, he saw a Lifewater display about drilling water wells. He thought "If God has ever spoken to me, it is now. This relates to my entire background." He attended Lifewater's annual conference and committed to becoming a volunteer. The next year, he took hygiene training and participated in a trip that Rod Thompson led to Tibet where they taught drilling at a school on a 12,000' plateau.

In June 2006, he attended pump repair training and went to Ethiopia on a trip led by Terry Steinhoff (who first introduced him to Lifewater). They taught pump repair to about 18 students. Half were with Kale Heywet Church, and half were Ethiopian government employees. In February, 2007 he went on another trip led by Rod Thompson to Uganda to teach pump repair. Students were from Divine Waters and JOY drilling.

Having taken Sanitation training with Darcy & Jeff, he is now headed for Zambia with them. His passion of trying to get the oil industry involved in supporting safe water efforts is meeting some level of success – please pray for that support to grow!

Pray with us
There are some items we know we need prayer to help us complete. If you find some time, please pray with us about the following things....

This week we are preparing our lesson plan for the training. Pray that we would be wise about which lessons to include.
We have another few issues that we would appreciate you ongoing prayer for:

The ability to teach sometimes awkward material across cultural barriers.
Health & safety while traveling so we can get the job done.
Building strong relationships with the Zambians Christians we will be teaching.
Fashion Lab – Finance & Fashion
The Fashion Lab team talks finance and fashion. They are joined by a Zambian accountant turned fashion designer and creative director for fashion brand, Chizo Designs.

Mrs Mary Ngoma

Location: Chipata, Zambia, Zambia
Loan: £2221.15
Amount still needed: £1681.15
Activity type: Retail - food
About: This loan is for a group named Mthunzi women's group, which has 13 members who range in age from 30 and 46. The marital status of these women is different some are single, some married, some divorced and others widowed. Most of the women have children and look after orphans who go to school. They... read more
Mrs Overine Nkhoma

Location: Lundazi, Zambia, Zambia
Loan: £1815.85
Amount still needed: £1480.85
Activity type: Farming
About: This is a group loan for the Chasato women's group based in Lundazi district of Zambia. The group has a membership of 17 women aged between 24 and 63. Some of the women in the group are married, others divorced and others widowed. These women run small scale business with the primary objective of improving... read more
Mrs Esnart Nyirongo

Location: Lundazi, Zambia, Zambia
Loan: £3283.08
Amount still needed: £3103.08
Activity type: Retail - general household items
About: This is a group loan for the Chitukuko group who are based in Eastern Zambia. There are 24 women in this group aged between 20 and 60. The women of this group are married, some divorced and others widowed. They have children who go to school and also look after school going orphans. The women of the... read more
Mrs Fanny Nyirenda

Location: Lundazi, Zambia, Zambia
Loan: £1748.15
Amount still needed: £1643.15
Activity type: Trader
About: This is a group loan for the Chiyembekezo women's group who are based in the Lundazi district. The group has a membership of 25 women aged between 18 and 53. Most of the women in this group are married, some widowed and others single. These women run small scale businesses with the primary objective... read more
Mrs Chazanso Njobvu

Location: Chipata, Zambia, Zambia
Loan: £1545.08
Amount still needed: £1235.08
Activity type: Shop
About: This is a group loan for the Mthandizi group based in the Chipata district of Zambia. The group has a membership of 12 women aged between 18 and 65. Some members of this group are married, some divorced while others are single. They have children in school and they also look after school going orphans.... read more
Mrs Christina Sakala

Location: Chipata, Zambia, Zambia
Loan: £1873.38
Amount still needed: £1813.38
Activity type: Retail - food
About: This is a loan for the Mzilikazi group which is based in the Chipata district of Eastern Zambia. There are thirteen women in the group aged between 31 and 55. The women of the Mzilikazi group started their businesses for different reasons like to be able to contribute to the financial needs of their... read more
Mrs Mercy Chikosa

Location: Choma, Zambia, Zambia
Loan: £1661
Amount still needed: £1391
Activity type: Retail - clothing
About: The progress Tigwirizane group is based in the Choma district of Zambia. This group has a membership of 10 women aged between 35 and 65. Some women are married, some divorced and others single. Between them they look after 69 children, 15 of whom are orphans. The women of this group run businesses selling... read more
Mrs Zangose Zulu

Location: Chipata, Zambia, Zambia
Loan: £2365.85
Amount still needed: £2215.85
Activity type: Retail - food
About: This loan is for a group named Shammer women's group of Chipata, which has 11 members aged between 32 and 56. Most of these women are married and some are widowed. They have children who are in school and also care for orphans. They started their businesses for different reasons but mostly to reduce... read more
Mrs Agness Makobela

Location: Choma, Zambia, Zambia
Loan: £1844.62
Amount still needed: £1784.62
Activity type: Retail - clothing
About: This is a group loan for the Faith women's group which is comprised of 14 business women aged between 20 and 45. The group are based in Choma where they all operate small scale businesses. They started these business to be able to provide for their families' daily needs. Most of the women in the group... read more
Mrs Veronica Mbewe

Location: Chipata, Zambia, Zambia
Loan: £2192.38
Amount still needed: £2072.38
Activity type: Retail - food
About: This is a loan for the Hanah women's group based in the Chipata district of Eastern Zambia. The group has a membership of 17 women aged between 18 and 60. Some of the women in this group are married, some divorced and others widowed. These women run small scale businesses with the primary objective... read more
Mrs Tiyenele Tembo

Location: Chipata, Zambia, Zambia
Loan: £2568.92
Amount still needed: £2468.92
Activity type: Trader
About: This loan is for a group named Tilimbike women's group, which has 21 members who range in age from 22 to 52.The marital status of these women are different some are single, some married, some divorced and others widowed. Most of these women have children and look after orphans who go to school. The... read more
Mrs Wendy Mphande

Location: Chipata, Zambia, Zambia
Loan: £1670.31
Amount still needed: £1535.31
Activity type: Retail - food
About: This is a group loan to the Progress Twachiyanda group based in the Choma district. There are 16 women in this group aged between 33 and 57. These women are married and have children who go to school. The women of the Progress Twachiyanda group run small scale businesses like grocery and market stalls.... read more
Mrs Teneyi Chikadzi

Location: Choma, Zambia, Zambia
Loan: £1834.46
Amount still needed: £1729.46
Activity type: Retail - clothing
About: This is a group loan to the Charity women who are based in the Southern province of Zambia. There are 13 members in this group and they are aged between 23 and 58. Some of the women in this group are single, some married, some divorced and others widowed. They have children who go to school and also... read more
A Memória de um Patriarca – BM
Em elaborar este texto de Memória e de Recordação, sinto-me bastante diminuído e mergulhado na imensidade de tristeza devido o falecimento do meu ente querido, irmão mais velho, Brown Maputa Kandanda. No seio da família era tratado carinhosamente de BM. O que significa, Brown Maputa. Numa outra fase da época anterior, ele era mais conhecido por Ishakandanda.
Pois bem, na Cultura do Povo Mbunda, a pessoa adopta, como sua identidade, o nome do seu filho primogénito ou da sua filha primogénita. O prefixo, «Isha», significa, «pai de», do género masculino. E, o prefixo, «Vana», significa, «mãe de», do género feminino. A partir do prefixo que antepõe o nome da pessoa, permite identificar o primeiro filho ou a primeira filha de uma pessoa, que é adoptado por pai ou pela mãe como sua nova identidade. Neste caso específico, "Ishakandanda" significa, o pai de Kandanda; e "Vana Kandanda",significa, a mãe de Kandanda.
Acontece que, na comunidade do Povo Mbunda, do antigamente, quem não tiver o prefixo (Isha ou Vana) no seu nome, é logo suspeito de infertilidade, de ser uma pessoa sem filhos. A esterilidade, isto é, a incapacidade de procriação de filhos, é tida como uma «desgraça da família». Alias, na sepultura de uma pessoa deste género, que não deixou filhos nenhuns, há um ritual de despedida que é feito, de modo que, a sua alma seja afastada definitivamente da família. Noutras palavras, suplica-se à Deus no sentido de que, a «genética improdutiva» esteja eliminada definitivamente do sangue das gerações vindouras.
O meu irmão mais velho, Brown Maputa Kandanda, faleceu no dia 30 de Março de 2017, em Lusaka, na Capital da Zâmbia. Naquele dia, após a morte, publiquei uma pequena mensagem no Facebook, de uma forma atrapalhada, sem palavras apropriadas para exprimir as minhas dores profundas. Na realidade, o BM, era mais meu pai do que meu irmão. Foi ele que me cuidou e se encarregou da minha formação académica. Ele levava-me de carro ao Internato (Boarding School) do St. Johnes College, na Cidade do Mongu, no Barotselandia, na antiga Northern Rhodesia. Ao longo do caminho carregávamos, de graça, os outros jovens estudantes que se perfilavam pela estrada de Kaoma ao Mongu, a espera de transporte.
Por surpresa, a reacção à minha curta mensagem foi massiva e espontânea, vinda de todos cantos do país e do exterior, tal como, dos Estados Unidos da América, da França, do Reino Unido, de Portugal, da Alemanha, da Bélgica, etc. Por isso, aproveito esta ocasião para expressar a minha profunda e sincera gratidão a todos, sem excepção, dos que tiveram conhecimento daquela curta mensagem, e logo partilharam comigo as suas dores e a sua solidariedade para com a família enlutada.
Brown Maputa (BM) eram um verdadeiro patriarca, respeitável e altamente respeitado na sociedade. Deixou atrás uma descendência numerosa de filhos, filhas, netos, netas, bisnetos e bisnetas. Ele foi um Líder carismático da nossa família, que teve a capacidade extraordinária de congregar e conduzir a Dinastia Linangua. Alias, nós somos membros directos da família real do Reino dos Mbundas, do Muene Mbandu ya Vukolo; ya Muene Katavola. O Rei Muene Katavola tivera sido traído por seu irmão que desvendara o secreto. Isso fizera com que tivesse sido capturado pelo Exercito Colonial Português; desterrado ao Bié, na localidade de Catabola; onde mais tarde fundara uma grande comunidade. Ele ficara sepultado algures, naquela localidade.
A derrota e a captura do Rei Katavola causaram a emigração sucessiva dos povos Mbunda, e da maior parte dos seus Príncipes com destino ao Território do Povo Lozi (Makololo), de Barotselandia, do Rei Liwanika.Dentre os Príncipes que atravessaram o Rio Zambeze para a vizinha Zâmbia, constavam o Rei Muene Kazungo, Muene Linangua, Muene Lipito e Muene Nguluka, que eram do mesmo ramo do Arvore genealógico, do Reino dos Mbundas. Mais tarde, com o andar do tempo, deixaram a Missão do Luampa, da área de Kaoma, e fixaram-se ao longo do Rio Luvuji, na jurisdição do Mwito. A intenção da fixação ao longo do Rio Luvuji, além de ser um espaço territorial grande concedido ao Rei Muene Kazungo e seus irmãos, ficava em direcção do Rio Zambeze, que servia de uma linha imaginária entre o Reino de Liwanika e o Reino de Muene Katavola.
O actual Rei dos Mbunda, Muene Mbandu Mbandu, é da linhagem do Muene Kazungo. Quando eu andava na Escola Primária de Luvuji, pertencente à Missão do Luampa, costumava viver na casa do Avo Muene Kazungo ou na casa da tia Vana Mbonga, a mãe do Nacionalista Jacob Musheke Khamalatah, Primeiro Representante do MPLA em Lusaka. Para dizer que, Brown Maputa era de facto um Príncipe, um Ancião e um Patriarca, com Poder Real de um Rei, dentro da Dinastia Linangua.
Eramos, no então, uma família imigrante na Missão de Luampa, antes de fixar-se no Kaoma, no Luvuji e mais tarde no Lukulu, ao longo do Rio Zambeze. O Brown Maputa Kandanda, com os nossos pais, iniciaram a vida comercial na Vila de Kaoma. Dali o Negócio expandia-se de uma forma diversificada e sustentável. Tínhamos em nossa posse lojas, talhos, fazendas agro-pecuárias e quatro Camiões pesadas para a transportação de mercadorias de Lusaka para Kaoma, Mongu, Luvuji, Lukulu e Kavompo. Ele, Brown Maputa, chegou a ser um dos Angolanos mais sucedidos na Zâmbia, no sector comercial.
A sua influência expandia-se gradualmente até atingir os níveis muito elevados. Neste caso específico, manteve contactos, em Lusaka, com Dr. António Agostinho Neto e com Dr. Jonas Malheiro Savimbi. Por duas vezes, nas suas digressões pelas províncias, Presidente da Zâmbia, David Kenneth Kaunda, pernoitava na casa do Brown Maputa Kandanda, em Lukulu. Tinha-se criado laços fortes de amizade com vários políticos Zambianos, com que partilhavam-se mutualmente as preocupações das comunidades angolanas naquela Região.
Queira dizer que, o BM desempenhara o papel fundamental em forjar o meu nacionalismo, de pegar em armas, para combater o colonialismo português. Em família, como imigrantes na Zâmbia, os nossos pais incitavam-me em não perder tempo na Zâmbia. "Siga ao interior do país para combater e expulsar os colonos brancos," pressionavam-me, de forma persistente. Na altura, a «cor branca» era o sinónimo da opressão e da colonização europeia. Os Negros eram tratados de inferiores, à merce dos Brancos. Por isso, custa-me escamotear a verdade. No Leste de Angola, por exemplo, a relação real entre os Brancos e Negros era de desequilíbrio e de complexo de superioridade.
Infelizmente, este fenómeno, de subalternização, de subjugação e de assimetrias sociais, ainda prevalece até hoje na sociedade angolana. Por isso, era estranho e melindroso ver os dirigentes brancos do MPLA, com influências enormes sobre o Presidente António Agostinho Neto. Se tratava, na altura, do Lúcio Lara e do Aníbal Melo, que mandava em Lusaka. O meu tio Jacob Musheke Khamalatah, Representante do MPLA em Lusaka, era apenas uma espécie de marioneta, que não tinha influencia nenhuma dentro do Movimento Popular de Libertação de Angola – MPLA. Eu, escusava-me categoricamente de ingressar-se neste Partido, dominado por filhos de colonos, com indícios evidentes de corrupção, de arrogância e de prepotência, com pretensão de estabelecer o neocolonialismo em Angola. Felizmente, a minha percepção da época é idêntica à realidade que hoje prevalece no País.
Todavia, como sendo uma Memória, à titulo póstumo, levantei algumas questões sensíveis que faziam parte da realidade do então, e dos desafios do nacionalismo angolano contra a colonização portuguesa. A «Consciência Negra», da Negritude, era um instrumento de luta contra a discriminação racial, a opressão, a escravatura, a colonização, e a exploração do homem pelo homem. Não era, de modo nenhum, uma manifestação de racismo. Neste respeito, meu irmão malogrado, Brown Maputa, tinha uma mente muito esclarecida sobre a vida e sobre a luta pela liberdade e pelo bem-estar social, no exilio.
Nesta lógica, a actividade comercial e a produção agro-pecuária sempre foram entendidas por ele como sendo uma arma potente para poder sair do estado da pobreza extrema, do atraso e da iliteracia, de modo a poder alcançar os objectivos acima mencionados. A riqueza que se acumulou, resultante do seu trabalho, do seu suor e do seu sacrifício, servia apenas para sustentar a nossa família numerosa, meter-nos na escola e capacitar-nos pela luta contra a colonização portuguesa; bem como, ajudar angolanos em penúria. Para este efeito, todos nós, como família, eramos engajados arduamente neste trabalho.
No meu caso pessoal, por exemplo, durante as férias ia trabalhar em diversos sectores, nomeadamente: vender na loja ou no talho; buscar cabeças de gado para o talho, que ficavam nas fazendas distantes, no campo; ou, ir comprar as mercadorias em Lusaka e distribui-las nas lojas. Importa ressaltar o facto de que, apesar da sua preeminência na sociedade, Brown Maputa Kandanda não tinha o espirito egocentrista de tornar-se num ricaço, à custa dos outros, como acontece com os nossos Governantes Angolanos.
Pelo contrário, ele percorreu na vida, em situações dificílimas, de desprezo, de humilhação e de injustiça, como imigrante, num país alheio; até chegar ao final, com integridade, com simplicidade, com rigor, com amor ao próximo e com a modéstia. Mas sempre e sempre, com a cabeça erguida. Alias, era um homem de carácter muito forte e resoluto nas suas convicções e nas suas decisões. Esta forma de ser na vida, vinha-lhe granjear o respeito, o prestígio e a honra, dentro da sociedade, como um Patriarca, que agora acabou de partir para o infinito. Paz a Sua Alma!
Luanda, 03 de Abril de 2017
Os Meandros da Fundação da UNITA
Na minha conversa com uma elite intelectual do Planalto Central, Dr. Paulo Tchipilika, Provedor da Justiça, em Angola, tivera-me dito, em Umbundo, o seguinte: "U, okuti, elimi liaye lio limba, ka kuete olondunge." Na tradução literária em português, diz o seguinte: "Que esquece sua língua materna, não tem juízo."
A língua é o repositório da cultura, é o veículo da sabedoria e é a base solida da identidade e da personalidade da pessoa humana. Por outro lado, a História é a narração critica e pormenorizada de factos sociais, políticos, económicos, militares, culturais ou religiosos, que fazem parte do passado de um ou de mais países ou povos – veiculada pelas Línguas.
Logo, os factos da História devem ser respeitados e narrados de forma objectiva, crítica e rigorosa, sem tentativa de violá-los ou de desvirtuar sua autenticidade. A distorção propositada dos factos da História não só prejudica a veracidade da História, mas atenta-se contra a alma e a dignidade dos actores e dos protagonistas desta História. O que, de certo modo, constitui um crime contra a Humanidade.
Na minha humildade, sendo parte da História da UNITA e combatente da luta anticolonial, na Frente Leste, sinto-me parte integrante desta História, que assumo com todo orgulho e defendo com a cabeça erguida. Pois, sem História, não somos nada. O Homem digno não pode, nem deve, negar sua existência histórica, sua identidade e sua personalidade. Ou seja, negar a consciência da unidade e da identidade do Eu – Auto-estima.
Este intróito extenso tem a intuição de esbater os preconceitos e as interpretações distorcidas entre o meu passado histórico e o estado presente, que caracteriza a minha orientação política, como militante da CASA-CE. A minha matriz politico-ideológica mante-se intacta, na sua essência filosófica. Repare-se que, a política não é um Dogma inerte e imutável. Ela é dinâmica e evolutiva, que se desenvolve e se adapta as transformações constantes que ocorrem nas sociedades e no Mundo. Sem com qual, contrariar a História, no tempo especifico e num espaço determinado. É neste contexto do tempo e do espaço, que se avalia a História libertadora; com que identificamos e defendemos, com a consciência limpa da nossa participação efectiva nesta obra, de grande dimensão. Não é imaginável, em qualquer circunstância, que se ponha em causa a virtude e a Glória do «Manifesto do Muangai», que se desenrolou de 1966 até 2002.
Talvez, só aqueles que não estiveram na Base de Apoio do Lunguébungo, das Terras Livres do Leste de Angola, que tenham a consciência turva e dócil, capazes de servir os interesses alheios. Pois, o Manifesto do Muangai foi um Projecto Politico, concebido na Orla do Rio Lunguébungo, por Dr. Jonas Malheiro Savimbi. Adaptando-se às condições objectivas do Colonialismo Português, do Dr. António de Oliveira Salazar, que opunha-se tenazmente a uma solução negociada através do diálogo, como acontecera com as antigas Colónias do Reino Unido. Portanto, a luta armada foi uma alternativa inevitável da descolonização – em busca da liberdade, da justiça social e da autodeterminação do povo angolano.
A tese de que, a UNITA só tornou-se Partido Politico após 2002, constitui uma aberração grosseira, que ofende a consciência dos patriotas que combateram o Colonialismo Português, sob a Bandeira do Galo Negro, em várias frentes: Na guerrilha, na clandestinidade, nas cadeias, na diplomacia e no exílio. Este Conceito, da militarização do Manifesto do Muangai, contraria os valores e princípios fundamentais que estiveram na origem da fundação da UNITA., no Leste de Angola.
Na verdade, a UNITA foi concebida teoricamente no Luasane, na Suíça, por Dr. Jonas Malheiro Savimbi e Dr. Tony da Costa Fernandes. A sua materialização, na prática, foi feita na Vila do Muangai, na Província do Moxico, após do regresso dos primeiros onze Quadros político-militares, treinados na China. Nesta altura, existia uma Direcção Clandestina em Lusaka, composta por três Vice-Presidentes e um Secretário das Finanças e das Relações Exteriores. Refira-se, neste respeito, ao Gaston Smart Chata, 1º Vice-Presidente; Solomon Njolomba, 2º Vice-Presidente; e Moisés Muliata Kanyumbu, 3º Vice-presidente. Senhor Daniel Muliata Campozo, foi o Secretário das Finanças e das Relações Exteriores. Convém realçar o facto de que, Daniel Muliata Kampozo, Abel Ferreira Massaka, Móris Chimbalanga e outros, foram Homens de Negócios, bastante ricos, na Zâmbia, que financiaram, desde início, as actividades da UNITA e a acomodação dos comandantes e dos quadros vindo do interior do País; inclusive as viagens do Dr. Jonas Malheiro Savimbi ao estrangeiro eram financiadas por eles.
Foi esta Direcção clandestina, formada por Dr. Jonas Malheiro Savimbi, em Lusaka, que cuidou-se da mobilização prévia das populações ao longo da fronteira e do encaminhamento ao interior do país dos onze comandantes treinados na China. Mesmo o recrutamento de quadros e da mobilização das comunidades angolanas em Lusaka, no Copper Belt e no Katanga foram feitos por esta Direcção clandestina, formada pelo Dr. Savimbi, quando passou pela Zâmbia, em busca de alguns Quadros que lá tinham chegado do Katanga e da Namíbia. Alias, estes quatro dirigentes, acima referidos, estiveram juntos com Dr. Savimbi na UPA, e decidiram abandonar aquilo, na mesma altura da ruptura do Dr. Jonas Savimbi.
Convém realçar o facto de que, essas quatro figuras, acima referidas, tinham influências enormes na política da Zâmbia. Apoiando o Partido UNIP do Dr. David Kenneth Kaunda, com que fizeram campanhas políticas juntos, na luta pela independência nacional daquele país irmão. São essas personalidades, próximas do Presidente Kaunda, que serviram de elo de ligação entre Dr. Jonas Malheiro Savimbi e Presidente da Zâmbia, Dr. David Kenneth Kaunda. O papel destas personalidades, com influencias enormes junto das comunidades angolanas na Zâmbia e no Katanga, foi crucial na fundação da UNITA e na sua implantação na Frente Leste.
Não é meu carácter invocar nomes de algumas figuras históricas, que tanto respeito, que têm dado impressão de ter sido elementos principais na introdução do Jonas Malheiro Savimbi ao Presidente da Zâmbia. O que, não passa de ser uma grande mentira. Alias, Dr. Jorge Alicerce Valentim, andava em Kinshasa, junto da liderança do Presidente Holden Roberto. Depois disso, partia para Europa, onde fixou-se na Bélgica até o 25 de Abril de 1974. Nesta altura tinha uma Revista que fazia publicações em Bruxelas. Na época, não tinha ligações nenhumas com a UNITA. Pelo que eu saiba, Dr. Jorge Alicerce Valentim ficou admitido na UNITA, após o 25 de Abril de 1974, na Conferência da Úlia, a Sul do CFB, na área de Kangumbe.
Lembro-me, tão bem, da objecção firme e explicita do Dr. Tony da Costa Fernandes, que dizia assim: "Se Dr. Jorge Alicerce Valentim for admitido na UNITA, eu sairei pela mesma porta que ele vai entrar." Isso criou-nos o impasse, pelo posicionamento de destaque, do Dr. Tony Fernandes, como Co-fundador da UNITA. Levou-nos (Bureau Politico da UNITA) dois dias intensos de persuasão do Dr. Tony da Costa Fernandes para viabilizar o ingresso do Dr. Jorge Valentim na UNITA. Havia, de facto, precedentes na Suíça, relacionados com cortes de bolsas de estudos, de estudantes afectes ao Dr. Savimbi, feito por Dr. Jorge Valentim, na qualidade do Director Geral do Presidente Holden Roberto, em Kinshasa.
Portanto, só depois de solucionar este litígio quando o ingresso do Dr. Jorge Valentim (em 1974) na UNITA foi aceite. Dali, foi convocado para juntar-se a equipa negocial, que resultou nos Acordos de Mombasa, de Nankuru e do Alvor. Na primeira saída ao exterior, após a Conferencia da Úlia, passamos por Lusaka e Kinshasa, onde partimos para Libreville. Posto lá, Dr. Savimbi mandou chamar Dr. Jerónimo Wanga, que era docente de uma Universidade em Gabão, para deixar a docência e juntar-se a equipa negocial. Foi nesta altura em que Dr. Jerónimo Wanga passou ao activo como dirigente da UNITA. Lá, em Libreville, eu seguia para Paris para submeter-se ao tratamento da Prótese, da minha perna direita, amputada por uma mina antipessoal, do Exercito Colonial Português, nos arredores da nascente do Rio Cassai, na fronteira entre a província do Moxico e a província da Lunda Sul.
A verdade é que, Dr. Jorge Alicerce Valentim e Dr. Jerónimo Wanga, foram de facto colegas do Dr. Savimbi. Passaram juntos por Luanda, com destino à Lisboa, em busca de estudos. Em Luanda foram acolhidos pelo pai do Dr. Desidério Costa, antigo Ministro dos Petróleos. Foi este nacionalista, acima referido, que despachou os três jovens do Planalto Central para Portugal.
O que parece que, esta relação, de ser colegas, tem sido confundida com a fundação da UNITA. Porém, a História não pode ser escamoteada ou deturpada por pessoas, apenas para projectar a imagem pessoal. Eu conheci fisicamente Dr. Jonas Malheiro Savimbi em 1965, em Lusaka, através do nacionalista Roí Kangende, nas circunstâncias inéditas. Era estudante do Liceu, sobrinho do nacionalista Jacob Musheke Khamalatah, primeiro Representante do MPLA na Zâmbia. Foi no «Liberation Center», onde se encontravam instalados todos os Movimentos de Libertação da Africa Austral, no Escritório do MPLA, onde conhecera, pela primeira vez, os nacionalistas Lúcio Lara e Aníbal Melo.
Os meus tios, Jacob Musheke Khamalatah, Jethro Muti e Javan Kapatisso, com influências enormes no Partido UNIP, opunham-se fortemente a minha aproximação ao Dr. Jonas Malheiro Savimbi. Nesta altura, Jethro Muti era Secretário do Estado do Governo da UNIP e Jacob Musheke Khamalatah, como referiu-se acima, era o Representante do MPLA em Lusaka. Eu morava na casa do tio Musheke, que fazia tudo para me influenciar ingressar-se no MPLA. Em Lusaka, já frequentava, as noites, a Embaixada da China, através da qual obtinha livros sobre a Revolução Chinesa, a Revolução do Vietnam e a Revolução Russa. Passava noites em fio ler essas obras, incluindo os livros do Karl-Marx e Friedrich Engels.
As três Grandes Revoluções Asiáticas tiveram impacto enorme sobre a minha opção politica. Percebi, desde já, de que, a Revolução Chinesa, estava mais próxima da realidade de Angola e da luta que havia de encetar. Isso contrariava o Conceito do MPLA, assente na Revolução de Outubro, que fazia enfâse, da revolução urbana. Por isso, apesar da pressão dos meus tios, decidi juntar-me ao Dr. Jonas Savimbi e seguir ao interior do País, com Comandante Samuel José Chiwale, na Frente Leste, na Província do Moxico. Por isso, eu estive presente em todas movimentações iniciais, em Lusaka. Pelo que me lembro, Dr. Jorge Alicerce Valentim não estava connosco em Lusaka.
Interessa dizer que, havia um núcleo de três jovens intelectuais, formados na Zâmbia, na pessoa do Cipriano Chipipa Kawindima, Samuel Kanganjo e Carlos Kandanda, que tomaram conta do pequeno Escritório da UNITA, situado atrás do Cairo Road, nos Anexos de um Comerciante Indiano. Trabalhávamos dias e noites, a processar dados, movimentar quadros vindo do interior do país e coordenar a logística a partir do Katanga. Quando Dr. Jonas Malheiro Savimbi foi detido, em Lusaka, devido a paralisação do CFB, nós os três, tomamos a iniciativa de enviar o Telegrama ao Presidente Gamal Abdel Nasser, do Egipto. Ele intervinha logo de imediato junto do Presidente da Zâmbia no sentido de soltar Jonas Savimbi, e encaminhá-lo para o Cairo. O que foi feito, de imediato, pelo Governo Zambiano. Na sua saída ao Cairo, Dr. Jonas Savimbi foi ao encontro do Ministro do Interior da Zâmbia, Mainza Chona, dizendo-lhe o seguinte:
"Estou a partir para o Cairo, mas virei passar por cá, de regresso ao meu País. Conforme vocês libertaram o vosso país; nós também faremos o mesmo."
Em despedida, Jonas Savimbi reuniu-se com os Quadros, no recinto do Escritório, afirmando, em tom austero: "Os que têm fé em mim, sigam ao interior do País. Eu estarei lá." Muita gente a lagrimar, perguntando: Se você parte para o Egipto, como que estarás em Angola? Replicava: "Acreditai em mim, estarei lá." Eu, imbuído dos conhecimentos abundantes da Revolução Chinesa, não tinha dúvida de que, Savimbi voltaria pelo este mesmo caminho, ao interior do País. Pois, era um homem convicto nos seus ideais, ousado e entregue totalmente à Causa de Angola.
Foi a partir do Cairo onde Dr. Jonas Savimbi e Miguel N´Zau Puna, fizeram manobras de passar clandestinamente pela Dar-es-Salam e Lusaka, ao interior do Pais. Esta operação, de passagem pela Tanzânia e Zâmbia, foi feita com a intervenção do Daniel Muliata Kampozo, Secretário das Finanças e das Operações Clandestinas. Alias, foi na casa deste, na Cidade do Kitwe, no Copper Belt, em que Presidente Jonas Savimbi e N´Zau Puna foram escondidos, antes de partir para a fronteira de Angola.
Quando chegaram na fronteira, na área do Lumbala Nguimbo, o Comandante Geral, Samuel José Chiwale (com que vínhamos de Lusaka), se encontrava na área do Umpulo, ao longo do Rio Kuanza. O Comandante José Canoel, enviado por Dr. Jonas Savimbi, a partir da fronteira, encontrou-nos a preparar o ataque à Vila do Umpulo. Largamos a operação e partimos de imediato ao encontro do Presidente Fundador, acompanhado pelo Comandante Miguel N´Zau Puna, Secretário-geral da UNITA. Foi na mesma altura quando nos encontramos com Comandante Samuel Piedoso Chingunji (Kapessi Kafundanga), Chefe do Estado Maior General das FALA, na área do Chatuika, vindo do Norte do CFB, do corredor do Rio Cassai. Tinha o propósito de encontrar-se com Comandante Samuel José Chiwale (Comandante Geral das FALA) para traçar a estratégia de progressão ao Planalto Central e às Lundas.
Mas, com a chegada do Presidente Fundador, realizou-se a Conferência do Chatuika, onde o Comandante Kafundanga foi destacado na Zâmbia para organizar clandestinamente a Logística, a partir do Katanga; bem como manter contactos permanentes com os diplomatas da UNITA na Europa e nos Estados Unidos da América. Cmdte Samuel Chilimbo Muanangola foi destacado na Região do Norte do CFB, entre Moxico e as Lundas. Infelizmente, de lá, foi render-se ao Presidente Holden Roberto, em Kinshasa. O Cmdte José Kalundungu, antigo Chefe do Estado Maior General da ELNA, e Cmdte Moisés Njolomba, treinado na Rússia, ficaram destacados junto da Coluna do Presidente Fundador, encarregues de treinos e da formação de unidades compactas de guerrilhas.
A Conferência do Chatuika, foi realizada no clima tenso, de discórdia com Cmdte Samuel Chilimbo Muanangola, que já tinha o plano de juntar-se à UPA. Ele tinha mais armas (do seu grupo vindo do Zaire) que nós, ao lado do Líder. Por isso, havia perigo iminente de fazer fogo contra a Direcção do Partido. Decidimos deixá-lo seguir para o Norte do CFB para fazer o que entender. De facto, de lá, foi-se embora ao Zaire. Traçamos uma «Estratégia Oculta e Subtil», sem o conhecimento de alguns Comandantes duvidosos, que estavam no nosso meio.
Eu aconselhei, em privado, Dr. Savimbi para termos muita cautela. Porque, a situação era delicada e perigosa, com risco de sermos eliminados. Pois, havia disparidades de conceitos ideológicos e étnico-culturais. Houve prudência e flexibilidade por parte do Dr. Savimbi e do Miguel N´Zau Puna, que eram amigos íntimos e inseparáveis. Apesar de ser o mais novo dos Nove Membros do Bureau Politico, a minha voz tinha ressonância junto do Presidente Fundador. Alias, logo do início, chamava-me de CHAIRMAN (Presidente). Este título de honra, permaneceu sempre, no seio da UNITA. Na verdade, eu era o Ideólogo do Partido, encarregado da «Formação Politico-Ideológica» dos Quadros Dirigentes.
Enfim, foi no clima de incerteza, de escassez da logística e do isolamento dos países vizinhos (Zâmbia e Zaire)), que iniciamos a Obra difícil de construir paulatinamente a Base de Apoio do Lunguébungo, que vinha servir de Bastião inabalável da luta de libertação nacional. O Comandante Samuel José Chiwale, entre os Onze Quados político-militares, treinados na China, ele destacou-se como pivô da Organização. Tendo assegurado o regresso ao País do Presidente Fundador e do Secretário-geral, Miguel N´Zau Puna. Permitindo, assim, a construção sistemática das Terras Livres de Angola. Alias, Cmdte Samuel José Chiwale fazia parte da tróica, do triunvirato: Savimbi, Puna e Chiwale. Foi este trio de figuras influentes e carismáticas, que conduziram a UNITA até a Independência de Angola, em Novembro de 1975.
No decurso da edificação da Base de Apoio do Lunguébungo, o núcleo dirigente do Bureau Politico, ficara reforçado com a chegada do Dr. António Vakulukuta, vindo de Paris. Um grande intelectual, homem da Esquerda Europeia, formado nas melhores Universidades da França, que andava nas lides da FEANF (Fedéracion des Etudiants d´Africa Noire en France), fundada em Paris, em 1951, por Solange Faladé (Daomé), Amadou-Mahtar M´bow (Senegal), N´Ki Traore (Guiné Conacri) e Abdou Moumoun (Níger). Esta elite do Cunene, António Vakulukuta, com carácter forte, digno e patriótico, como do Rei Mandume Ya Ndemufayo, foi uma personalidade prestigiosa, integro, realista e pragmática.
Esta personalidade, do Dr. António Vakulukuta, foi um político lucido, visionário e progressista, que vinha enriquecer a Visão Política da luta anticolonial e da construção do Estado-Nação, assente na realidade africana, da Cultura Bantu. Além disso, vinha igualmente equilibrar uma «tendência maoista», que era dominante no seio da Direcção do Galo Negro. Na época, ele defendia proceder-se a uma análise crítica, que resultasse numa «Antítese», capaz de superar o socialismo europeu, o socialismo asiático e a Negritude – à luz da Dialéctica (método) do Filosofo Alemão Hegel (1770-1831). Noutras palavras, adaptar os valores socialistas à realidade objectiva de Angola e da Africa Negra. Sem dúvida, Dr. Vakulukuta era um nacionalista africano e pan-africano – da Esquerda Marxista-leninista, que vigorava na França. Contudo, não partilhava a Ortodoxia do dogmatismo ideológico.
Acima disso, a chegada do Dr. António Vakulukuta ao Lunguébungo aprofundou o debate em torno da «luta de classes» e da «classificação das classes sociais»– entre a burguesia, o proletariado, o campesinato e a intelectualidade. A preocupação, da época, era dos indícios fortes da mentalidade burguesia, que já se manifestava nitidamente no seio dos Movimentos de Libertação Nacional de Angola. Por isso, se impunha uma interrogação, se de facto, a origem social ou a condição académica eram factores determinantes para o posicionamento social e ideológico favorável, em prol das classes desfavorecidas? Não será que, os intelectuais, não obstante as suas origens sociais, podem transformar-se facilmente numa classe burguesa, em detrimento de outrem? Hoje, essas interrogações, do então, estão mais evidentes.
Todavia, prometo trazer a este espaço social o trabalho específico, a fim de enaltecer esta figura nacionalista, do Dr. António Vakulukuta. Não era fácil, naquela época, deixar a Europa e vir juntar-se a nós, nas Terras Livres do Lunguébungo, combater o Colonialismo Português. Pois, muitos intelectuais angolanos preferiram ficar distante, no luxo da Europa, até o 25 de Abril de 1974. Bem-haja o Nacionalismo Angolano! Bem-haja o Pan-Africanismo.
Luanda, 20 de Junho de 2016
Why fertiliser subsidies in Africa have not worked
ASK Anesi Chishiko about fertiliser, and she points to her goats and her trees. Manure and leaves are all that she folds into the earth on her family farm in Zambia. Inorganic fertiliser is too costly: the government offers subsidies, but only "clever people" know how to get them, she explains. Her maize sucks up nutrients more quickly than she can replace them. Each year, she says, the soil gets worse.
Farmers in sub-Saharan Africa use little fertiliser: the region accounts for just 1.5% of the world's consumption of nitrogen, a crucial nutrient. Governments, who want them to use more, spend nearly $1bn annually on subsidies. That is good business for traders, and good politics for leaders chasing rural votes. But it is not the best way to help small farmers like Ms Chishiko. Fertiliser often reaches them late, or not at all. And the cost saps budgets as surely as overcropping saps the soil.
An earlier generation of subsidies was phased out in the 1990s,...
Comment on Germany legalises gay marriage by shema israel
Please do not bring this satanic sodom and gomorrah news to zambia! Let this demonic news die where it happened! And these western countries who are promoting this satanic acts are always fooling africans that they are bringing peace in the world! What type of peace keeping and goodness can come from these green eyed demons? Let us de-associate ourselves from these countries of deception.

Comment on 'Strange' doctor insists on taking care of HH but he refuses by webman
This is patient battery and is a serious criminal and professional offence in most civilized countries. Not only will the courts convict you but also the professional body will impose its own sanctions Unfortunately as of now, patients in Zambia have no protection either from the courts or the professional practice bodies This Dr certainly is harbouring ill intentions, I wonder how much he has been paid. Mwana, try and re- think this. Life is sacred,,,,there is no amount of money that can buy a life. You can take away the life of someone's husband, father, brother or son for whatever amount was given to you but still, you yourself will die and that money will not intrinsically change your life in any way, shape or form. Of course you will be able to buy or build a mansion, buy a Porsche etc and then? What will the quality and not quantity of your life be? How do you feel about yourself now that the stuff you put in Mr Mwaliteta's food now seems to be taking effect? You were trained to improve the quality of your patient's lives and even save them where possible, not harming or killing them

Cannes 2017: así están siendo las películas más importantes del festival
En 2017 hemos vuelto a Cannes: estamos en la Croisette durante las casi dos semanas que dura el festival para poder traeros de primera mano las impresiones sobre las principales películas que se estrenan en el festival francés, tanto las que concurran a concurso como las que estén fuera de la sección principal.
A lo largo de los próximos días, este post irá creciendo con nuestras impresiones en video (podéis seguirnos en Youtube también, en nuestro partícular "vlog de cine") y por escrito de uno de los clásicos por excelencia de los festivales de cine.
Cannes 2017 en video: día 1
'Blade of the Inmortal', de Takashi Miike
Takashi Miike celebra la llegada de su centésima película (no confundir "película" con largometraje estrenado en cines) con una ficción en la que en sus primeros minutos se da sepultura a más de cien hombres a base de mandobles.
El artesano japonés no iba a salir de su zona de confort a estas alturas y Blade of the Inmortal, adaptación a la gran pantalla de un manga de samuráis sin apego por el rigor histórico, es un mercadillo de casquería, personajes videojueguiles, salidas de tiesto narrativas y pringue rojo. Como era de esperar.
Aunque la película puede ser plomiza en las partes en las que se toma argumentalmente en serio a sí misma, mentiríamos si dijéramos que no hemos disfrutado con esa concatenación de bosses a cada cual más ridículo.
'Ismael's Ghosts', de Arnaud Desplechin
El conflicto llega en forma de fantasma del pasado para una pareja madura en pleno proceso de sedimentación vital. La esposa largamente añorada y casi olvidada de un director de cine vuelve veinte años después para reabrir unas heridas que ahora se vuelven múltiples y desconcertantes, tanto como los infinitos recursos formales con los que Arnaud Desplechin pretende saturar una narración que, como nos quiere decir, en el fondo es tan absurda e irracional como la vida misma.
Mathieu Amalric, Charlotte Gainsbourg y Marion Cotillard están a la altura de una obra que ambiciona en múltiples categorías teóricas, pero en la que ninguna de ellas brilla lo suficiente como para fijar un sentido que la ayude a alzarse como propuesta memorable.
Cannes en vídeo: día 2
'Loveless', de Andrey Zvyagintsev
Andrei Zvyagintsev confía en su propia marca y repite el esquema de las obras que le ganaron el reconocimiento de los expertos.
El problema es que, mientras en Leviatán, su película más reciente, tenía su dedo acusador apuntando a los de arriba, ahora plantea la dirección contraria. El armazón moral ruso se ha desmoronado y lo sustituye ahora una indolencia e individualismo generalizado, condiciones que afectan al matrimonio protagonista: un hombre pasmado y una mujer ególatra que son capaces de hacerle creer a su hijo que es un estorbo.
Por la diferencia de amplitud en la recepción del mensaje (ya no son unos pocos, sino el 99%) es también natural que nos parezca que se trata menos de una ácida crítica de la realidad de un país a un mero sermón de cura timorato.
'Wonderstruck', de Todd Haynes
Wonderstruck explora el estallido prepúber de atracción por los temas universalmente fascinantes, representados aquí en los gabinetes de curiosidades y en el propio escenario de recreo cultural que ha sido siempre Nueva York.
Todd Haynes nos cuenta la historia de una niña sordomuda de los años 20 (a la que veremos con banda sonora clásica y en blanco y negro) y un jovenzuelo de los 70 (en color y con retumbos funkys) cuyas vidas parecen sincronizadas en distintos arcos de tiempo.
Pero todo este interesante punto de partida, que se dignifica con un discurso fílmico sobre la sordera y la importancia del acompañamiento sonoro en el cine silente, se queda como una obra deforme que no logra equilibrar sus otras dos caras: la de un director que ha luchado tanto por ampliar el catálogo de películas inmunes al cinismo y la de una convencionalidad narrativa con voluntad de retorno económico en taquilla.
Cannes 2017 en video: día 3
'Okja', de Bong Joon-ho
Cuerpo de cine de aventuras juvenil a lo E.T., toques de acción y ciencia ficción y un buen lingotazo de parodia recubriéndolo todo. La hibridación de géneros de Bong Joon-Ho sale redonda en esta denuncia animalista contra las maldades del capitalismo de Monsanto.
Un dúo peculiar, niña humana coreana y criatura alterada genéticamente (y recreada digitalmente) deberán luchar contra los intereses de la empresa propietaria del animal. Por suerte para ellos encontrarán como raro aliado a un comando ecoterrorista con deferencia hacia sus enemigos, a los que asfixian con mimo y lanzan canicas y pétalos de rosas en sus huidas. Un simple detalle de las infinitas sorpresas (especialmente las relacionadas con las locas encarnaciones de sus actores) que nos inyecta sin parar el dispositivo fílmico más brillante hasta el momento del director de The Host o Quitanieves.
Un entretenimiento tan abierto a todo tipo de públicos como preocupado de no trasmitir un veredicto quimérico sobre el tema tratado.
'Visages Villages', de Agnés Varda
Agnes Varda se busca un compañero de viajes, el fotógrafo y realizador de stickers graffiteros JR, y juntos crean un clima de retroalimentación creativa mutua, cada uno en su campo de trabajo.
La base para el experimento será el intento de iluminar la vida de los ciudadanos de los distintos pueblos que descubran en una azarosa road movie. Los que conozcan las películas documentales de la directora sabrán que su mirada, que es lo mismo que sus actos reflejados en las películas, está profundamente impregnada por un afán lúdico y también de dignificación de las personas corrientes. Toda vida cuenta, en ambos sentidos del término.
Varda, inteligentísima, da pistas sobre una posible teoría sobre cómo el paso del tiempo cambia nuestra visión de las cosas, pero parece querer decirnos que las reflexiones sesudas de este calibre pueden quedarse en mera polución estéril. Mucho mejor: gracias a las cariñosas peleas de la pareja y a las distintas salidas ingeniosas de sus tributos personalizados se prende la llama del calor humano en nuestros corazones.
'Un beau soleil intérieur', de Claire Denis
Si creías que la peor representación de las batallas en el terreno de la seducción la habían encarnado las protagonistas de Girls, espera a ver lo que te tiene preparado Claire Denis. La propia directora ha explicado en el coloquio postvisionado sobre Un beau soleil intérieur que no creía que hubiese realizado una comedia, pero que aceptó tras las primeras reacciones esa dimensión de un filme que provoca numerosas carcajadas y movimientos incómodos en la butaca en unos espectadores que ven (vemos) muy cercanas algunas de las situaciones que protagoniza Juliette Binoche. Una divorciada en sus largos cuarenta teme no volver a encontrar el amor, y los pretendientes, una batería de detestables intelectuales excéntricos, no se lo ponen nada fácil.
Pese a que Denis fallase a la hora de alcanzar el tono de lo que quería contar, esta es una estimulante y delicada dramedia gravitada en torno a sus diálogos. Un éxito más en una carrera llena de triunfos de una cineasta que aquí se aventura por un territorio hasta ahora desconocido en su cine.
Cannes 2017 en video: día 4
'The Square', de Ruben Östlund
La instalación de arte contemporáneo llamada The Square/The-Square-la-película va exponiendo en sus secciones diversas piezas/secuencias que giran en torno al problema de la confianza y la elusión de la culpa entre los adultos que se creen a sí mismos intocables.
The Square/The-Square-la-película tiene tantos filones significantes como los que tú quieras recoger para elaborar tu propia interpretación del ensayo fílmico del sueco Ruben Ostlund, que mete tantos gags de torpeza social a la nórdica como trágicos golpes de efecto. Pero esta amplitud del scope no disimula una necesidad última de provocar en nosotros un desconcierto, una llamada de atención no tanto sobre el tema de la instalación como sobre la altura de miras del que sujeta el foco desde lo alto.
Cannes 2017 en video: día 5
'Le Redoutable', de Michel Hazanavicius
Hazanavicius ha conseguido, a su manera, darle lo que quería a todos los distintos públicos que pueden estar atentos a lo que hace.
Por una parte, los que se sientan horrorizados por la idea de que el director de The Artist se haya atrevido a hacer un biopic de Jean-Luc Godard podrán dejar fluir su ira ante la malversación de las reconocibles técnicas de cámara del de la nouvelle vague, pudiendo también ofenderse, si gustan, por la reducción al mínimo que se hace del pensamiento vital y fílmico del que hacía gala el revolucionario cineasta francés.
Por la otra, los que amaran el homenaje pop del cine silente en la oscarizada película de Hazanavicius se lo podrán pasar de lo lindo disfrutando de una comedia ligera (ligerísima) donde podrán señalar en pantalla los momentos que homenajea de las películas más famosas de Godard para acabar con un mensaje indulgente: "no pasa nada si nunca entendiste su cine. La culpa era de él, que nunca quiso salir de su propio ombligo. Por suerte me tienes a mí".
'Las hijas de Abril', de Michel Franco
Michel Franco parece querer decir que lo único que le importa en su cine es la sucesión de golpes de efecto. De mostrarle a los espectadores un dispositivo que va poco a poco revelando la información necesaria para entender lo que vemos en pantalla. Algo así como si cogiéramos una telenovela y la convirtiéramos en procedimental, metiendo a unos buenos actores y una planificación de las escenas decente.
Sin embargo ese descuido en la puesta en escena, esas imágenes que, pese a su ejecución correcta, no logran trasmitir el estatus de autor que los festivales le han conferido al realizador mexicano, hace que Las hijas de Abril no esté a la altura de las circunstancias. Eso sí, si te apetece ver una rocambolesca historia de madres locas y una actuación sublime de Emma Suárez como mujer en crisis de mediana edad capaz de llevar el empoderamiento cougar a sus últimas consecuencias, pasarás un buen rato.
'How to talk about girls at parties', de John Cameron Mitchell
No es Submarine, no es 24 Hour Party People ni tampoco algo de Danny Boyle. Simplemente How to talk about girls at parties está ahí, en medio de todos estos referentes, como una especie de peli indie británica montonera donde los adolescentes son tan mitómanos hacia un género musical como inexpertos en el terreno del amor.
El director de Hedwig and the Angry Inch adapta un relato de Neil Gayman que permite, como era de imaginar con estos datos, que el departamento de arte se exhiba en todo su esplendor, en concreto con una versión extraplanetaria del circo del sol y también con una troup de zagales punks liderados por Nicole Kidman que parecen haber recibido el curso exprés sobre la actitud de esta tribu buscando looks en Forever 21.
Si te apetece ver una sesión de convencionalismos estéticos y narrativos á la Sundance o si estás abonado al creador de Sandman no te arrepentirás. Para los demás...
'Claire's Camera', de Hong Sang-soo
Hay dos clases de películas de Hong Sang-soo: las que ponen una fuerte barrera de entrada a los novatos, por la búsqueda de una complicidad con el espectador que conozca los referentes que ha ido construyendo en sus pelis, y a las que pueden acercarse todos los públicos, como pasa con Ahora Sí Antes No o Nobody's Daughter Haewon.
Aquí nos encontramos en el primer grupo, en un pequeño puzzle con referencias a la vida personal del cineasta, de aparición de elementos mágicos que nos obligarán a juguetear con la construcción de la historia, de las repeticiones que crean ecos perfectos para enredarnos… en fin, lo de siempre. Sangsoo no se muestra especialmente imaginativo en esta pequeña pieza, lo que no quita que Claire's Camera siga siendo un valor seguro para los amantes del sobreanálisis conceptual.
Cannes 2017 en video: día 6
'Happy End', de Michael Haneke
El director austríaco reúne en Happy End elementos de prácticamente todas sus mejores películas anteriores (sólo echamos en falta La cinta blanca y Funny Games, todo lo demás está ahí) como si mediante la complicidad con el espectador pudiese ahorrarse explicaciones y conferirle mayor profundidad al concepto de una historia que, si nos fijamos bien, tiene las patas muy cortas. ¿La novedad? Un plantel de aristócratas que van desnudando su sociopatía y desesperación vital con la mayor tranquilidad del mundo. Ellos son al tiempo clichés y también criaturas misteriosas, por esa falta de datos en el relato que nos sumergen en la ambigüedad hasta bien entrada la cinta.
Los golpes de genialidad deben ser escrutados activamente, ya que la narración es lo bastante áspera y lúgubre (pura marca de la casa) como para ocultarse de nuestra vista. Por lo demás, su subtexto político no logra emanciparse de lo ya visto en el universo Haneke. Una autorreferencialidad que nos deja un poco indiferentes.
'Napalm', de Claude Lanzmann
El director de Shoah cuenta una historia apasionante, importante sin duda. Claude Lanzmann nos muestra 20 minutos de Corea del Norte, de las grabaciones in situ aprobadas por el régimen comunista (en concreto por el de 2016) que realizó el director en su última visita. Esa primera parte, que prende poderosamente en nosotros el interés hacia esa sociedad que aparece tan frustrada como envalentonada y viva, se difumina cuando el director se coloca ante la cámara para contarnos una anécdota amorosa de su viaje de juventud en este mismo país, 57 años antes.
Entendemos la intención del director, crear un choque de perspectivas entre las cuatro Coreas aquí descritas (las resultantes de los ejes pro y antirégimen/finales de la guerra del país y la Corea contemporánea) vehiculado a través de dos estilos narrativos tan distintos.
Pero mantener todo el respeto por la figura de Lanzmann y por su idea no impide ver la indulgencia de una obra que, por su contenido, debería haberse quedado en un corto o en un mediometraje.
Cannes 2017 en video: día 7
'The Florida Project', de Sean Baker
Nos iba haciendo ya falta alguna película de arrebatadora dimensión visual y The Florida Project responde a nuestras peticiones. Sean Baker, el director de Tangerine, ofrece un relato en dos partes sobre la vida en los suburbios próximos al parque de Disneyworld.
La primera hora es una excursión contemplativa, enamorada de su paisaje (como pasaría en Spring Breakers aquí también tenemos un millón de colores y sonidos por minuto) y trasmitida desde el punto de vista de unos niños asilvestrados y felices, mostrándonos así la dicha de una infancia saturada de estímulos concebidos precisamente para exaltar la niñez. La segunda, entrando ya en el territorio del drama moral con aplauso fácil, nos muestra cómo ni los que viven en los márgenes pueden llegar a ejercer su soberanía, a ser libres como lo somos todos al principio de nuestras vidas. Como diría la canción de Kool & The Gang que abre el filme, celebremos los buenos tiempos. Vamos.
'Before we vanish', de Kiyoshi Kurosawa
Kurosawa vuelve a usar como escudo el género de ciencia ficción para elaborar algo más, tanto a nivel discursivo como formal. Aquí se desmarca del cine de monstruos y peligros fantásticos mediante la construcción de un melodrama de importante atención a la evolución de las emociones de los personajes y metiendo un twist sobre lo que los espectadores esperamos se desarrolle en el plano filosófico en un filme sobre invasiones extraterrestres.
La llegada de unos usurpadores de cuerpos (que también roban conceptos humanos como "familia" o "amor") no es la excusa para hablar del comportamiento ante una amenaza externa, sino una posibilidad para comprender que, en realidad, el enemigo del "yo" podemos ser nosotros mismos. Este director sigue siendo único en su raza, con sus cadencias de ritmo tan extrañas y sus resoluciones cinematográficas desconcertantes (atención a la escena de acción aérea del filme). ¿Puede achacársele a una película que permanece atípica todo el tiempo que patine en ciertos momentos? Lo dudo.
'The Killing of a Sacred', de Yorgos Lanthimos
Yorgos Lanthimos ha aterrizado definitivamente en el panorama norteamericano. Los que lamentaron el cambio idiomático que hizo el director griego en Langosta, su anterior película, llorarán ahora también un cambio estilístico. En concreto, en el caso de The Killing of a Sacred Deer el creador ha pasado definitivamente de cierto verismo formal a una desvergonzada grandilocuencia en sus planos y banda sonora que no está a la altura de lo que ofrece su argumento.
Una familia de dos médicos (Nicole Kidman y Colin Farrell) y sus dos hijos sufrirán una maldición por parte de un misterioso adolescente ajeno al grupo que les hará tomar una decisión fatal. Estos elementos sustentan un cuento de terror más pendiente de la vertiente psicológica que de la paranormal, pero aunque los actores dialogan o expresan ciertas ideas como los ensimismados personales asociales de los filmes de sello Lanthimos, no hay ningún tipo de justificación para ello y los tics se insertan en un mundo corriente, con lo que estos comportamientos y esa atmósfera "lanthimiana" se siente como una elección totalmente caprichosa.
Al final la película se revela como un disparo de fogueo a medida que resolvemos el mecanismo, de bajísimo nivel de sustancia y más baja aún competencia para entretener al espectador.
Cannes 2017 en video: día 8
'The Beguiled', de Sofia Coppola
Los que vieran la película de Don Siegel de 1971 podrían no haber visto el factor Coppola de esta aventura sobre una escuela para señoritas en mitad del Mississippi de la Guerra de Secesión que se verá alterada por un atípico embaucador. La cámara de Siegel se regodeaba entonces en la dimensión terrorífica del relato, así como en la fantasía de empoderamiento femenino que destilaba la historia.
Aunque podemos pensar que eso no es lo que podía atraer a la directora sí que vemos el ángulo de interés que podía tener para la directora de Las vírgenes suicidas un cuento gótico sureño de mujeres ensimismadas en un mundo de protocolos y clases de francés. Coppola prescinde de todos los episodios violentos que tenía la versión de Siegel para conferirle un mayor refinamiento, también de sus formas, que cambia la dirección locuela setentera por una seriedad formal que potencia las sutilezas de las situaciones de la película. Con todo sigue siendo un remake muy mimético y se antoja más como una apropiación directa de la directora del filme citado que de una obra con alma propia.
'L'Atelier', de Laurent Cantet
'L'Atelier' arranca como otra de esas películas que se erige como mero marco de debate político en un entorno propicio a ello (aquí el de jóvenes de diversos contextos sociales en un aula de escritura que deben cooperar en la creación de una novela negra). Por eso nos recuerda tanto a La Clase, otra película anterior de un director que suele valerse de excusas argumentales para hablar, en el fondo, de peculiares dilemas psicológicos de nuestra sociedad.
Por suerte para nosotros, el talento de Cantet aflora antes de que esa dimensión de tertulia política se disuelva en su obvio destino. El adolescente radicalizado hacia la extrema derecha que protagoniza la obra deja de ser un instrumento argumental para ser una persona tridimensional, vehiculando así un tema mucho más fructífero (y muy literario) como lo es el de la conversión final hacia el mal por parte de alguien inteligente, amable y normal. Todo ello en una segunda parte ya inscrita en el cine de suspense, tal y como iba a ser la obra creada por los chicos.
'A gentle creature', de Sergei Loznitsa
Todos los tópicos sobre la maldad de la sociedad rusa contemporánea se agolpan en un filme que no sólo es plomizo, sino que también tiene toda la intención de serlo, como nos demuestra en algunos guiños metaficcionales la nueva obra del ucraniano Sergei Loznitsa y que adapta libremente el relato de Dostoyevski La sumisa.
Dos horas de interacción de una obediente y trágica protagonista con las múltiples facciones poblacionales de una nación condenada a su propia desgracia y veinte minutos de regalo de fantasía jodorowskiana que terminarán abruptamente con un mazazo final contra la mujer, un último abuso para abandonar toda esperanza (social, sí, pero también fílmica).
Una obra con multitud de cuadros/escenas con bastente fuerza expresiva para envolver una diatriba que difícilmente le interesará a nadie, ni unos ni otros.
Cannes 2017 en video: día 9
'Closeness', de Kantemir Balagov
El joven y novato Kantemir Balagov ha sorprendido con una brillante película sobre el racismo y la barbarie del contexto checheno de finales de los años 90 en el norte del Cáucaso.
Su protagonista, una vibrante joven judía tan rebelde como un cimarrón, divagará ansiosa intentando en todo momento que el contexto genocida o la rígida dimensión social no la hagan perder su propia agencia. Pura rabia contenida y nunca liberada en un cuerpo que está tan desenfrenado como los planos de la película, muy muy cerrados y ceñidos a unos 4/3 que aumentan la sensación de claustrofobia del contexto y que también le aportan más sentido estético a su cariz realista: así eran las imágenes que se producían entonces (ojo también a los explícitos videos de asesinatos que se incluyen a lo largo de la película).
Una poética manera de mostrar cómo, aunque todo esté en nuestra contra, siempre debemos pelear por liberarnos de la opresión.
'Good Time', de Ben y Joshua Safdie
El hastío generalizado de los periodistas aquí afincados provocado por el bajo nivel de lo que está ofreciendo la cosecha fílmica del año se ha ganado un respiro. Lo han firmado los norteamericanos hermanos Safdie, quienes ya en películas anteriores (aunque sin tanto appeal para ser descubiertos en la taquilla) demostraban su apego por la adrenalina audiovisual, el tributo a los grandes cineastas y el cariño por los sujetos incomprendidos.
Ya lo han señalado otros críticos por aquí: los Safdie le hacen un traje a su thriller nocturno urbano protagonizado por Robert Pattinson (genio absoluto) tirando de referencias a Nicolas Winding Renf, Danny Boyle o Michael Mann. Una narrativa siempre imprevisible, un grupo de personajes hechizantes, una ciudad convertida en discoteca de múltiples estancias ricas en golosinas visuales y una banda sonora a cargo de Oneohtrix Point Never que nos inducirá a un estadio emocional tan violento como melancólico.
De alguna manera, toda la crítica social que pretendía hacer la saga del GTA a través de los turbios universos de los delincuentes tan apreciados por las grandes audiencias se condensa en las dos horas de puro disfrute que supone 'Good Time'. Un salto adelante en una carrera que se vaticina llena de éxito entre crítica y público.
Cannes 2017: día 10
'I am not a witch', de Rungano Nyoni
Los aplausos que ha recibido la debutante Rungano Nyoni al término de la proyección de I am not a Witch han sido muy entusiastas, y es normal que así sea. Este cuento satírico basado en el contexto de las mujeres (niña pequeña en este caso) señaladas como brujas en el África oriental toca todas las teclas adecuadas para hacer sonreír, entristecerse y reflexionar al espectador.
No son sus momentos de comedia seca o el carisma de unos actores menos comprometidos con la verosimilitud escénica que con la diversión de rodar un filme. En I am not a witch se trata sobre todo de la mirada cómplice hacia el espectador moderno con respecto a la contradicción de la cultura actual zambiana, una que altera las normas para confeccionar un corpus legal que le da estatus de individuo civil a las hechiceras y se aprovecha de su mano de obra al tiempo que sus habitantes adoran la música yanqui y hablan en inglés. Que fabrica todo esto apoyado en una superstición y una misoginia generalizada que ya no termina de encajar en la nueva realidad social. Y cuyas víctimas defienden ese propio yugo.
No importa que su final sea atropellado o que el desarrollo argumental esté algo deshilachado, ponemos la mano en el fuego de que este realismo mágico africano tan fresco (por lo exótico, sí, por supuesto, y en una obra financiada por Gran Bretaña y Francia) va a hacer vibrar a los espectadores del circuito festivalero.
'Patti Cake$', de Geremy Jasper
Patti Cake es la historia de una joven rapera perteneciente a la white trash en busca de una oportunidad para hacer llegar al mundo sus afilado universo lírico. La cinta del realizador Geremy Jasper tiene un contenido estilo visual videoclipero articulado para hacer brillar a la joven estrella Danielle Macdonald, la actriz protagonista (y que no ha compuesto originalmente las rimas). Todo está preparado para presentar el clásico relato de ascensión del misfit con altas aspiraciones y nulos recursos. El 8 millas de las chicas grandes. Sale el conflicto racial y entra la cuestión física.
Pero la escuela Sundance nos la ha vuelto a jugar. Paradójicamente, una obra que pretende hacer un comentario social sobre el talento innovador de aquellos a los que merece la pena darles una oportunidad carece de ningún tipo de autenticidad. Más de cien minutos donde todas las secuencias, todos los elementos del guión son tan previsibles como olvidables.
Cannes 2017 en video: día 11
'You Were Never Really Here', de Lynne Ramsay
Puede haber dos obstáculos insalvables por los que los espectadores rechacen el último y esperado trabajo de Lynne Ramsay. El primero, que les irrite un tipo de montaje y uso del espacio atolondrado, saltando sin miedo entre tiempos narrativos y profundidades de la imagen, un tipo de estímulos algo artificiosos que sin duda ayudan a robustecer una historieta mínima e incluso manida. La segunda, que sientan repulsión por el cuerpo del Joaquin Phoenix, con una corpulencia que le armoniza con un animal a medio camino entre el buey y el toro y que la directora muestra en el 80% de las imágenes de la película.
You Were Never Really Here es la obra de una cineasta con interés (y talento) por las posibilidades del cine como medio. De alguien de mirada joven con ganas de juguetear con las formas que tenemos de contar las historias y de mostrar el universo turbio y al tiempo conmovedor que tiene dentro de sí la artista detrás de Morvern Callar y Tenemos que hablar de Kevin. Se ha ganado la incorporación a la Competición Oficial de este Cannes 2017 con más fundamento que el que han demostrado otros directores más veteranos del festival.
'Based on a True Story', de Roman Polanski
Hay pocas cosas más placenteras de ver en la gran pantalla que los juegos de identidades, de resonancias y variaciones subjetivas como las que proponían películas como Venus de las Pieles, Persona o Vértigo.
El polaco se vale de la novela de Delphine de Vigan para regocijarse en los resortes de este tipo de historias. Aunque nada de esto funcionaría sin sus dos habilidosas actrices protagonistas, Emmanuelle Seigner y Eva Green: la segunda, ejerciendo de embaucadora, despierta con su presencia en el espectador las atmósferas noir que envuelven a esta obra de suspense y algo de thriller psicológico.
Based on a true story permite más capas de análisis de las que apuntan nuestras intuiciones al inicio de una película, pero toda esta especulación se nos acaba quedando como un entretenimiento errante sin tanto poder de convicción como otros trabajos anteriores del director.
'A fábrica de nada', de Pedro Pinho
A fábrica de nada tiene una densidad de discurso que el nivel de espabile actual (tantos días de festival nos pasan factura) no nos permite vislumbrar del todo. En primera instancia, esta película colectiva comandada por Pedro Pinho lleva a la ficción la historia real de triunfo proletario que supusieron los años de autogestión en los que los trabajadores portugueses de la empresa de ascensores OTIS sacaron adelante el negocio.
Con unas texturas de imagen hermosas y naturalistas, con unos actores no profesionales y muy espontáneos también veremos cómo se va filtrando un extenso debate sobre el futuro de la lucha obrera y la defensa de clase en un mundo donde la industrialización agoniza, añadiendo hábilmente todas las dimensiones de la realidad del grupo de compañeros (sus relaciones personales, sus pausas cerveceras, sus bandas amateurs con las que se suben al escenario los findes) para redondear ese retrato del trabajador como lo que es, una persona cuya existencia gira en torno al trabajo y donde ninguno de esos factores debe faltar para definirle.
Y al final en A fábrica de nada se dialoga, tanto dentro del plano laboral como cinematográfico, sobre la esterilidad de las ideas y los gestos de un mundo incontrolable y, en el fondo, indomable por mucho que nos obsesionemos por generar sentido. Mandíbula al suelo.
En Blogdecine | Todo sobre el Festival de Cannes 2017
Re: Zambia males
visit Chez Ntemba in Lusaka you will find nice guys there but be kind of discrete as possible

re:Zimbabwe
In Zambia and In the Closet. No but the gay scene here is happening but very much on the dl

Conozca los países que no existen para la ONU, pero que sin embargo son reales
Las Naciones Unidas reconocen 193 Estados independientes, pero existe una larga lista de países 'fantasma' que cuentan con sus propias fronteras, monedas, leyes y gobiernos pero no gozan del reconocimiento de la ONU. El geógrafo británico Nick Middleton, de la Universidad de Oxford, ha publicado un atlas de países no reconocidos después de un extenso viaje por ambos hemisferios.

Middleton, citado por la BBC, dice que para escribir su nuevo libro, 'An Atlas of Countries that Don't Exist' ('atlas de países que no existen'), se ha orientado en el sistema de determinación de Estados elaborado en 1933, durante la Conferencia Internacional de Estados Americanos en Montevideo, Uruguay. Según la Convención de Montevideo, para convertirse en un país una región debe tener un territorio definido, una población permanente, un Gobierno y "la capacidad para relacionarse con otros Estados".

Les presentamos una lista de países de todas partes del planeta que cumplen con los requisitos necesarios para su 'legalización' pero que, sin embargo, carecen de reconocimiento oficial por parte de las organizaciones internacionales:

1. República de Lakota

La República de Lakota está situada en el centro de EE.UU. y cuenta con una población de más de 100.000 personas. Se trata de un intento de la tribu siux lakota de recuperar el territorio sagrado de Colinas Negras, en el oeste de Dakota del Sur y el noreste de Wyoming, anexado por los colonizadores.

Aunque un juez del Tribunal Supremo de EE.UU. dictó en 1998 compensar a los siux con 600 millones de dólares, ellos rechazaron la indemnización. "Dicen que aceptar el dinero habría significado estar de acuerdo con el crimen", explicó Middleton.

2. Barotselandia

Barotselandia es un reino africano con una población de 3,5 millones de habitantes que ha declarado su independencia de Zambia.

3. Ogonilandia

Es un Estado africano no reconocido que se separó de Nigeria en el año 2012.

4. República de Murrawarri.

El Estado de Murrawarri, en la isla de Australia, se creó en 2013 después de que la tribu aborigen homónima escribiera una carta a la reina británica Isabel II solicitando que gobernara este país. Sin embargo, la delegación no recibió ninguna respuesta. El Gobierno de Australia, por su parte, tampoco ha reconocido la declaración de independencia.

5. Hutt River

El Principado de Hutt River, que se creó en 1970, es la micronación más antigua de Australia, y se encuentra 517 kilómetros al norte de Perth. Fue establecido por Leonard George Casley cuando él y sus asociados proclamaron la secesión del estado de Australia Occidental.

6. Christiania

La Ciudad Libre de Christiania es un barrio de Copenhague de unos 850 habitantes parcialmente autogobernado. Ocupa un área de 34 hectáreas en el barrio de Christianshavn de la capital danesa. Es famoso porque en él se permite el consumo y la venta de drogas blandas, por lo que recibe el apelativo de 'distrito verde'.

7. República de Uzupis

Es un barrio de la capital de Lituania, Vilna, conocido por su ambiente bohemio. Uzupis significa 'al otro lado del río'. El 1 de abril de 1997 el distrito, que cuenta con un Ejército de 12 personas, se declaró república independiente.

8. Wirtland

El primer país soberano experimental basado en Internet, Wirtland es un Estado autodeclarado pero no reconocido como entidad. Se trata de un experimento sobre la legitimidad y la autosostenibilidad de un país sin territorio.
9. El Reino Gay y Lésbico de las Islas del Mar del Coral



Es una micronación autoproclamada no reconocida establecida por un grupo de activistas LGBT australianos como acto de protesta política.

10. Principado de Sealand

Es un Estado autoproclamado con una población de 60 personas. Sealand está situado en la plataforma marina Roughs Tower, construida por la Marina Real británica en 1942 y localizada en el mar del Norte, a 10 kilómetros de la costa de Suffolk, en el Reino Unido.

11. República Libre de Liberland

El 13 de abril de 2015, el político euroescéptico checo Vit Jedlicka, junto con otros dos libertarios, declaró un pequeño territorio de tan solo siete kilómetros cuadrados, situado entre Serbia y Croacia, como

nuevo Estado soberano

y lo denominó

Liberland

.

12. Atlantium

Es un Estado 'no territorial' situado en una remota provincia rural de Australia. 'No territorial' significa que cualquier persona que se encuentre en cualquier parte del mundo puede convertirse en ciudadano de este país.

13. República de Molossia

La República de Molossia es una micronación que se encuentra en el estado estadounidense de Nevada y cuya creación fue anunciada por Kevin Baugh en 1999. Molossia comprende la casa de Baugh (que hace la función de Casa de Gobierno), de unos 40 metros cuadrados, así como unos 5.000 metros cuadrados de la propiedad circundante.

14. República de Minerva


La República de Minerva fue un intento de crear una micronación en una isla artificial. Su fundador fue el millonario y activista político Michael Oliver, quien escogió los arrecifes Minerva, situados en el océano Pacífico, para establecer la república en 1972. No obstante, el proyecto quedó abandonado en 1973

15. Ladonia

Ladonia es una micronación proclamada en Suecia en 1996 como resultado de una batalla legal entre el artista Lars Viks y las autoridades locales por dos esculturas llamadas Nimis y Arx, construidas en una reserva natural de Kullaberg, en el suroeste del país.

No obstante, las autoridades consideraron que las esculturas eran en realidad edificios y exigieron su desmantelamiento. Como consecuencia, Vilks anunció la creación de la micronación de Ladonia como acto de protesta.

Publicado: 11 nov 2015 21:17 GMT
https://actualidad.rt.com/actualidad/191194-mapa-mundo-paralelo-paises-existen-onu



Re: Zambia males
visit Chez Ntemba in Lusaka you will find nice guys there but be kind of discrete as possible

re:Zimbabwe
In Zambia and In the Closet. No but the gay scene here is happening but very much on the dl

Tour Guide - AMANDLA FAMILY EXPRESS TOURS - Marble Hall, North West 0458
please be able to travel the following countries if you apply for this job,Namibia,zimbabwe,mozambique,botswana,zambia,south africa,kenya,malawi and tanzania R20 000 a month
From Indeed - Thu, 29 Jun 2017 10:23:46 GMT - View all Marble Hall, North West 0458 jobs

Zambia says not to quit ICC
Zambia will not leave the International Criminal Court , a senior Zambian official said on Friday, citing the will of the majority of citizens. Minister of Justice Given Lubinda said the country will not pull out of the ICC after public hearings were conducted.
Texas teen lives out dream in helping orphaned children Read Story Jillian Angeline
Seventeen-year-old Hannah Smith and her parents just returned from helping orphaned and abandoned children in Zambia's capitol, Lusaka When Hannah said she wanted to help African children at 10-years-old, her parents did their research to find a way for her to follow her heart. At the time, they could not imagine they would be joining her.
Vedanta's KCM UK Court of Appeal hearing starts next week
Global mining company Vedanta Resources and its Zambian subsidiary Konkola Copper Mines' (KCM's) UK court appeal against a decision in favour of 1 826 Zambian villagers is set to get under way next week. High Court Judge Justice Coulson last year ruled that English courts had jurisdiction to hear and adjudicate the 2015 claims of the Zambian residents, which included allegations of personal injury and damage to livelihoods and lands destroyed by pollution from the Nchanga copper mine owned by KCM.

2013 David Brooks vs 2011 David Brooks
David Brooks' column today opens:

Dylan Matthews had a fascinating piece about a young man named Jason Trigg in The Washington Post on Sunday. Trigg is a 25-year-old computer science graduate of the Massachusetts Institute of Technology who has hit upon what he thinks is the way he can do maximum good for the world. He goes to work each day at a high-frequency trading hedge fund. But, instead of spending his ample salary, he lives the life of a graduate student and gives a large chunk of his money away.

Trigg has seized upon the statistic that a $2,500 donation can prevent one death from malaria, and he figures that, over the course of a lucrative Wall Street career, he can save many lives. He was motivated to think this way by the utilitarian philosopher Peter Singer.

From the article, Trigg seems like an earnest, morally serious man, who, if he lives out his plan, could indeed help save many lives. But if you are thinking of following his example, I would really urge caution.
Now, as a matter of fact, I have no beef with that. If you want to follow Trigg's path, you should proceed with caution. As Brooks points out, it's probably hard to go through with the decision to donate half your income, and it probably does become harder over time, as you become acculturated. (On the other hand, none of the people Matthews profiled are actually hardcore trader types - they're quants or startup folks or analysts, which probably makes sense both dispositionally and strategically [since the folks involved are aware of the acculturation concern and don't want to burn out].)

Brooks has two other arguments against Trigg's decision. I was going to paraphrase but it's probably better to let him use his own words:

Second, I would be wary of inverting the natural order of affections. If you see the world on a strictly intellectual level, then a child in Pakistan or Zambia is just as valuable as your own child. But not many people actually think this way. Not many people value abstract life perceived as a statistic as much as the actual child being fed, hugged, nurtured and played with.

If you choose a profession that doesn't arouse your everyday passion for the sake of serving instead some abstract faraway good, you might end up as a person who values the far over the near. You might become one of those people who loves humanity in general but not the particular humans immediately around. You might end up enlarging the faculties we use to perceive the far — rationality — and eclipsing the faculties we use to interact with those closest around — affection, the capacity for vulnerability and dependence. Instead of seeing yourself as one person deeply embedded in a particular community, you may end up coolly looking across humanity as a detached god.
Nothing in Matthews' article entails these conclusions, and I don't see any reason to believe that the people profiled in the article have in any way given up on attaching particular personal weight to the needs and desires of their loved ones. Brooks is mistaken to claim that it's rationality that drives that widening circle of care, rather than empathy, better understood. Larissa Macfarquhar has written movingly about utilitarian philosophers bursting into tears in her presence during abstract discussions of suffering. In one of these stories, she hits the nail on the head:

It turned out that what had made him cry was the idea of suffering. We had been talking about suffering in the abstract. I found that very striking. Now, I don't think any professional philosopher is going to make this mistake, but nonprofessionals [**cough cough Brooks**] might think that utilitarianism, for instance (Parfit is a utilitarian), or certain other philosophical ways of think about morality, are quite unemotional, quite calculating, quite cold; and so because as I am writing mostly for nonphilosophers, it seemed like a good corrective to know that for someone like Parfit these issues are extremely emotional, even in the abstract.
So I think Brooks is substantially wrong about how the people who actually live this lifestyle approach it: they do feel the emotion of it, just for a far larger group of people than he's able to.

But even if Brooks is right so far, he hasn't yet really explained what's supposed to be so bad about taking this supposedly cold, rational approach.

That's the third argument:

Third, and most important, I would worry about turning yourself into a means rather than an end. If you go to Wall Street mostly to make money for charity, you may turn yourself into a machine for the redistribution of wealth. You may turn yourself into a fiscal policy.

But a human life is not just a means to produce outcomes, it is an end in itself. When we evaluate our friends, we don't just measure the consequences of their lives. We measure who they intrinsically are. We don't merely want to know if they have done good. We want to know if they are good.

That's why when most people pick a vocation, they don't only want one that will be externally useful. They want one that they will enjoy, and that will make them a better person. They want to find that place, as the novelist Frederick Buechner put it, "where your deep gladness and the world's deep hunger meet."

If you are smart, hard-working, careful and lucky you might even be able to find a job that is both productive and internally ennobling. Taking a job just to make money, on the other hand, is probably going to be corrosive, even if you use the money for charity rather than sports cars....

Making yourself is different than producing a product or an external outcome, requiring different logic and different means. I'd think you would be more likely to cultivate a deep soul if you put yourself in the middle of the things that engaged you most seriously. If your profoundest interest is dying children in Africa or Bangladesh, it's probably best to go to Africa or Bangladesh, not to Wall Street.
The most jarring thing for me about this argument was how it contrasted with a previous column of Brooks' that I remembered quite well. Almost exactly two years ago, as I was getting ready to graduate from college, Brooks wrote an outstanding column on this very issue:

If you sample some of the commencement addresses being broadcast on C-Span these days, you see that many graduates are told to: Follow your passion, chart your own course, march to the beat of your own drummer, follow your dreams and find yourself. This is the litany of expressive individualism, which is still the dominant note in American culture.

But, of course, this mantra misleads on nearly every front....

Most successful young people don't look inside and then plan a life. They look outside and find a problem, which summons their life. A relative suffers from Alzheimer's and a young woman feels called to help cure that disease. A young man works under a miserable boss and must develop management skills so his department can function. Another young woman finds herself confronted by an opportunity she never thought of in a job category she never imagined. This wasn't in her plans, but this is where she can make her contribution.

Most people don't form a self and then lead a life. They are called by a problem, and the self is constructed gradually by their calling.

The graduates are also told to pursue happiness and joy. But, of course, when you read a biography of someone you admire, it's rarely the things that made them happy that compel your admiration. It's the things they did to court unhappiness — the things they did that were arduous and miserable, which sometimes cost them friends and aroused hatred. It's excellence, not happiness, that we admire most.

Finally, graduates are told to be independent-minded and to express their inner spirit. But, of course, doing your job well often means suppressing yourself. As Atul Gawande mentioned during his countercultural address last week at Harvard Medical School, being a good doctor often means being part of a team, following the rules of an institution, going down a regimented checklist.

Today's grads enter a cultural climate that preaches the self as the center of a life. But, of course, as they age, they'll discover that the tasks of a life are at the center. Fulfillment is a byproduct of how people engage their tasks, and can't be pursued directly. Most of us are egotistical and most are self-concerned most of the time, but it's nonetheless true that life comes to a point only in those moments when the self dissolves into some task. The purpose in life is not to find yourself. It's to lose yourself.
I think most people, Brooks included, have probably never talked to someone like Trigg or Jeff Kauffman or Julia Wise. When you see their arguments written, without much elaboration, it's all too easy to write them off as rationalist cranks, perhaps lacking the full depth of humanity that you and your loved ones obviously have. But what an insensitive and ungenerous reaction. Talking to them, or hearing Larissa Macfarquhar talk about them, it's clear that they lead exactly the kind of life that Brooks accurately saw fit to praise in his 2011 column: a life of moral seriousness, driven by a genuine altruistic concern for others, as well as all the prosaic obligations to friends, family, and colleagues that structure all of our everyday lives.

Contra 2013 Brooks' straw man, these people have not taken jobs they despise with people they hate in places they don't want to live. They live the generally healthy, happy, comfortable lives of urban young professionals, and to the extent I've discussed it with them, work on relatively interesting problems with extremely talented colleagues. Once they've reached a level of material well-being themselves, they've chosen to try to optimize their contributions to the wellbeing of others rather than to fully, exhaustively, pursue their own self-regarding passions. Their path is not the right one for everyone, and they'll often be the first to tell you that, but it is also a path that altruistic young people in the position to do so should seriously consider.

Even if Brooks were right and the people who Matthews profiled are, horror of horrors, treating themselves as means to the ends of others, what of it? Isn't it much better for the world, and for those who are least well off in it? Why should we concede to 2013 Brooks' demand that we ally ourselves with the privileged potential Wall Street financiers who may forego some modicum of personal flourishing rather than with the many more Against Malaria Foundation beneficiaries who will live far longer and substantially better lives as a result of being protected from malaria? 2011 Brooks saw the wisdom of losing yourself in a cause, and it's sad that the mere specter of money leaves 2013 Brooks so cold.

Full disclosure: Dylan Matthews' column features GiveWell, my employer, prominently.

The Global Network Neonatal Cause of Death algorithm for low-resource settings.
The Global Network Neonatal Cause of Death algorithm for low-resource settings.
Acta Paediatr. 2017 Jun;106(6):904-911
Authors: Garces AL, McClure EM, Pérez W, Hambidge KM, Krebs NF, Figueroa L, Bose CL, Carlo WA, Tenge C, Esamai F, Goudar SS, Saleem S, Patel AB, Chiwila M, Chomba E, Tshefu A, Derman RJ, Hibberd PL, Bucher S, Liechty EA, Bauserman M, Moore JL, Koso-Thomas M, Miodovnik M, Goldenberg RL
Abstract
AIM: This study estimated the causes of neonatal death using an algorithm for low-resource areas, where 98% of the world's neonatal deaths occur.
METHODS: We enrolled women in India, Pakistan, Guatemala, the Democratic Republic of Congo, Kenya and Zambia from 2014 to 2016 and tracked their delivery and newborn outcomes for up to 28 days. Antenatal care and delivery symptoms were collected using a structured questionnaire, clinical observation and/or a physical examination. The Global Network Cause of Death algorithm was used to assign the cause of neonatal death, analysed by country and day of death.
RESULTS: One-third (33.1%) of the 3068 neonatal deaths were due to suspected infection, 30.8% to prematurity, 21.2% to asphyxia, 9.5% to congenital anomalies and 5.4% did not have a cause of death assigned. Prematurity and asphyxia-related deaths were more common on the first day of life (46.7% and 52.9%, respectively), while most deaths due to infection occurred after the first day of life (86.9%). The distribution of causes was similar to global data reported by other major studies.
CONCLUSION: The Global Network algorithm provided a reliable cause of neonatal death in low-resource settings and can be used to inform public health strategies to reduce mortality.

PMID: 28240381 [PubMed - indexed for MEDLINE]
MBUNGE AFUKUZWA KANISANI KWA KUSEMA ANA VIRUSI VYA HIV
Princess Kasune ni mmoja ya wanaharakati maarufu wa ugonjwa wa ukimwi nchini Zambia na alichaguliwa kama mbunge wa upinzani mwezi Agosti.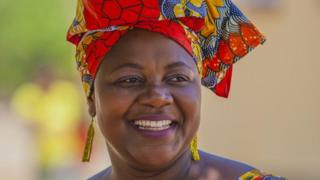 Aligunduliwa kuwa na virusi vya HIV mwaka 1997 na mwaka uliofuatia alitangaza hadharani hali yake kinyume na mapenzi ya mmewe na tamaduni kwa kufanya hivyo.

"Wakati niligundua kuwa nilikuwa na virusi vya HIV, nilijua kuwa nilikuwa na jukumu la kueneza habari kuhusu njia HIV unaweza kuambukizwa, unaweza kuzuiwa na pia njia za kumaliza unyanyapaa," Kasume mwenye umri wa miaka 40 aliiambia BBC.

Katika sehemu kubwa ya maisha yake, amethirika na virusi vya HIV. Alilelewa kijijini na aliwapoteza wazazi wake wote kwa ugonjwa wa ukimwi akiwa na umri wa miaka 14 na kisha akaolewa akiwa na umri wa miaka 18.

Akiwa na ndoto na kuona kizazi kichajo kisicho na virusi vya ukimwi, uamuzi wake wa kutangaza hadharani hali yake ulizua tofauti kubwa.

Kanisa lake lilimtimua kwa kuchukua hatua hiyo na kwa kwenda kinyume na matakwa ya mmewe kuhusu kuweka siri hali yake ya kuishi na virusi vya ukimwi.

Amesafiri sehemu mbali mbali za dunia na kukutana na viongozi wakiwemo marais wa zamani nchini Marekani wakiwemo Bill Clinton na George W Bush pamoja na katibu mkuu wa Umoja wa Mataifa Ban Ki-moon.

Wakati mmoja akitoa hotuba, aliwakumbusha wabunge wenzake kuhusu umuhimu wa kupimwa hali zao.
Chanzo: BBC Swahili


Recruitment at UNICEF ZAMBIA , Closing Date: Wed Jul 19 2017
Locations: Africa: Zambia
Work Type: Fixed Term Staff | Level:
Closing Date: Wed Jul 19 2017 23:55:00 GMT+0300 (E. Africa Standard Time)


In order to ensure effective implementation, UNICEF requires a dedicated Chief of Communication accountable for developing, managing, co-ordinating, implementing and monitoring an advocacy and communication strategy and associated products and activities on on-going basis with public audiences, with the objective of promoting awareness, understanding, support and respect for Children's and women's rights, and support for UNICEF's mission, priorities and programmes in the country office/regional office/media hub, and at a global level and those of the UN Country Team.
Job Posts at Barclays Bank of Zambia , July 2017
Barclays has operated in Zambia for close to 100 years and is now one of the country's foremost financial institutions in terms of financial strength, product offering & service capability. The Bank is currently represented by 70 offices comprising of full branches and Sales Centre throughout the country and is continuing to expand. It has a staff complement of about 1204.

Zambia is a country rich in natural resources, with an economy that is primarily based on the mining and export of copper and cobalt. Agriculture (particularly maize production) and manufacturing also make a significant contribution to national growth. There are recent developments in the Tourism sector contributing significantly to the country's GDP and this is increasingly becoming an area of focus.

Trade and exchange rate liberalisation within Zambia have continued to facilitate international investment and to achieve an economic climate that encourages business development. Significant FDIs have been actualised especially given the confidence in the economy with debt canceled by co-operating partners. Over the years, the country has been able to register macro economic stability creating more investor confidence. Africa is becoming an increasingly important market in a global context.

The increasing commitment from within is supported by several regional and global development agencies, all of which are committed to stimulating long-term business prospects. International corporate involvement in Africa is growing, and many major multinationals have recognised the need to implement coherent corporate strategies for Africa as a whole.

SEARCH AND APPLY

Job Posts at Standard Chartered Bank Zambia , July 2017
Standard Chartered Bank Zambia Plc was established in 1906 with the first branch opened in Kalomo District (Southern Province).

Today, 110 years later, Standard Chartered Bank is one of the leading Banks in Zambia, with an excellent franchise. It has a total of 25 outlets spread across the country, 47 Automated Teller Machines (ATMs) - of which 4 are Electronic Banking Centres - and over 700 employees. The Bank has a presence in 6 of Zambia's 10 provinces with branches in the Copperbelt, Lusaka, Northern, North Western, Southern and Western provinces.

Standard Chartered is the only international bank in Zambia listed on the Lusaka Stock Exchange (LUSE) has been ranked the most profitable bank in the country for the last three consecutive years.

Over the past decade, Standard Chartered Bank Zambia Plc has pursued a clear strategy of focused organic growth while aiming to be a market leader in providing innovative products and services to its customers. The bank is in a unique position able to leverage its deep-rooted local knowledge, its international network and expertise for the benefit of Zambian corporates, individual depositors and multi-nationals.

SEARCH AND APPLY

Zambia: Witness 'Heard Opposition Politician Mwamba Threaten Lungu'
[Times of Zambia] Trial took off yesterday in the case in which United Party for National Development (UPND) vice-president for administration, Geoffrey Mwamba is charged with proposing violence against President Edgar Lungu with one witness testifying against the opposition leader.

Zambia: Ultra-Modern State House On Cards
[Times of Zambia] Construction for an ultra-modern State House is due to begin next year after a Parliamentary committee expressed concern over the deteriorating condition of the current home and office the head of state -built some eight decades ago - and MPs supported the idea.

'Stable' economy cheers French investor
By BUUMBA CHIMBULU ZAMBIA has an attractive business environment owing to its stable economy as compared to other countries in Africa, says Air Liquid Welding country business developer, Eduardo Poblete. Air Liquid Welding is a company based in France and is currently seeking local partnership to distribute its equipment that offer latest technology used in...

Open Govt dialogue key to investment – FQM
By BUUMBA CHIMBULU BUILDING confidence between Government and the mining sector remains a vital tool to ensure that Zambia continues to attract and retain investors, says First Quantum Minerals (FQM) country manager, Kingsley Chinkuli. General Chinkuli emphasised the need for continuing ''open and honest'' dialogue at the highest levels of Government on tax stability, power...

Retired army officer jailed for cheating
BY CHIKUMBI KATEBE A RETIRED Zambia Army officer has been jailed for 18 months after being found guilty of obtaining money by false pretences. According to a statement by the Anti-Corruption Commission (ACC) public relation manager, Timothy Moono, Sergeant Clement Kanyembo of Lusaka's Chunga township was convicted on four counts of obtaining money by false...

ZNBC staffer sues over 'malicious' Facebook posty
 CHINTU MALAMBO ZAMBIA National Broadcasting Corporation (ZNBC) newscaster Ireen Njovu has sued for defamation in the Lusaka High court over an alleged malicious Facebook post. Ms Njovu charged that holder of Facebook account name ''Majory Tembo'' of Lusaka  published or caused to publish defamatory statement against her. In a writ of summons filed in the...

ZILE NAȚIONALE: Republica Democratică Congo
Situată în partea centrală a Africii, în bazinul fluviului Congo, îi are ca vecini pe Republica Centrafricană și Sudan în nord, Uganda, Ruanda, Burundi și Tanzania în est, Zambia și Angola în sud, Republica Congo și Oceanul Atlantic în vest, notează volumul "Enciclopedia Statelor Lumii" (2005).

Monsoon Musings
This is an anthology of seven short stories, which are narrated in such an engaging style that you wont be able to keep the book down until you have finished them all.
You will come to know briefly about the authoress, Aabha, from the back cover of the book which upholds her multi-faceted personality. No wonder the stories are so well narrated.
While reading the book, I personally felt as if Aabha was telling me some interesting tales from her life, so that I could know her better.

Aabha subtly shares her childhood experience in Zambia, her devotion to Lord Shiva and her deep knowledge about various temples. Her deep understanding of human relationships, even between the lady of a house and a maid, makes the stories very enjoyable.

She also brings out the never-say-die spirit of women we can be inspired by: Megha, who gets paralysed due to illness but is still able to have a good life and contribute to society; and Bua, who holds the reins of the family although she is a lonely matriarch, who is a widow and also childless.
The only blemish of this book is that it seems to have missed the last round of proof reading. However, that notwithstanding, you will find that this book is perfect for curling up with in a weekend.
Chipolopolo take on Zebras in COSAFA tie
The Zambia national team will open its 2017 Cosafa Castle Cup with a match against Botswana in the quarterfinals of the regional championship. Both sides were excluded from the group matches and will be thrown at the deep end of the pool with victory sending them to the semi finals while the loser will drop […]

Zambia: Chipolopolo Begins Cosafa Chase
[Times of Zambia] Zambia today kick-start the chase for the record fifth COSAFA Castle Cup title with an intriguing quarterfinal tie against neighbours Botswana with coach Wedson Nyirenda eager to avoid the jinx that has seen the Chipolopolo tumble at this stage in the past two editions.

Zambia: Boxing Champion Muwowo Poised to Grab Title
[Times of Zambia] Zmart Mall in Ndola is the epicentre of tomorrow's nine-fight card laid on by three boxing promotions namely Oriental, Exodus and Mitanda with top of the bill featuring Alfred Muwowo versus Haji Juma for the vacant African Boxing Union (ABU) flyweight title.

Chambeshi: Football is about making history
With Zambia set to compete in their first ever FIFA U-20 World Cup quarter-final, coach Beston Chambeshi recalls his own Korean last-eight experience and looks ahead to their clash with Italy.
Thriller sees Zambia into last eight
Zambia survived a heart-stopping encounter to see off Germany 4-3 after extra-time to progress to their first FIFA U-20 World Cup quarter-final.
Interview: Enel looks to Vietnam in Asian green energy drive
By Stephen Jewkes
MILAN (Reuters) - Italian utility Enel plans to expand its green energy capacity in the next few years by entering two or three markets in Asia and Africa but is not planning major acquisitions, its renewable energy chief said on Thursday.
Enel, which controls Spain's Endesa, became Europe's biggest utility by market value when it bought out its renewable energy division last year. The state-controlled company is now focusing on power grids and green businesses.
"(We) will pursue growth in areas where we're already present and open up a few new markets like Vietnam and Senegal," Antonio Cammisecra, head of global renewable energies at Enel Green Power (EGP), told Reuters.
The company sees South East Asia as a key growth area though China is off the agenda for the time being, he said.
"We are, however, monitoring it constantly since it's too big to ignore," said Cammisecra, who took the helm at EGP earlier this year.
He said the green division wanted to expand in some of its more attractive markets such as Australia, Zambia and India, where it could act as a bridgehead for Enel to build power networks and sell electricity to retail customers.
"We're looking at these countries holistically. EGP goes in and builds green plants. Then the group sees if there's room to go downstream in areas like distribution and retail," he said.
EGP, one of the world's biggest renewable energy companies, is in 29 countries. It plans to spend about 8 billion euros ($9 billion) by 2019 to increase its installed capacity to almost 46 gigawatts from 37 gigawatts.
U.S. STILL ATTRACTIVE
Cammisecra said in the next year or so the company would see significant growth in the United States and Mexico thanks to its "build, sell, operate" strategy of constructing plants, selling them and then managing them for a fee.
The United States remained a very big renewable energy market despite President Donald Trump's decision to leave the Paris Climate deal, he said, adding that increasing demand from commercial and industrial (C&I) users would drive growth.
"Our plans and investments in the U.S. remain unchanged," he said.
EGP is increasingly selling power directly to end users rather than utilities and over the next three years will sell half its output to C&I clients, Cammisecra said.
There has been growing concern that margins for renewable energy companies could suffer as utilities vie to lock in low prices through power purchase agreements.
Cammisecra said while major, transformative acquisitions were off the agenda for EGP, it was ready to pursue smaller deals to help boost growth.
"In Spain, greenfield operations are our preferred route but we will also consider acquisitions," he said.
Cammisecra declined to comment when asked if EGP was interested in Spanish green energy company Renovalia, which investment fund Cerberus bought in 2015 for 1 billion euros and is said to be up for sale.
He said EGP, through its solar joint venture with Italian infrastructure fund F2i, would look at the Italian photovoltaic assets of Terra Firma when they come to market.
"We are interested and will have a look but the process hasn't started yet," he said.
Terra Firma has hired UniCredit, JPMorgan and Jefferies to sell its RTR portfolio of solar power plants in Italy, many in the south. A banker with knowledge of the matter said it could be worth around 1.5 billion euros.
The move by some major oil companies to diversify their businesses by moving into the renewable energy sector has concerned some industry watchers who are worried the existing green energy players could suffer.
But Cammisecra brushed aside the concerns arguing that renewable energy companies with strong track records, low costs and effective strategies would win.
"Oil and gas players hardly have the cheapest costs of capital. I don't think it's a major threat," he said.
($1 = 0.8763 euros)
(Editing by David Clarke)
100 Years of Garratts Dvd
A look at the UK built Garrett locomotives that were widely used abroad.
We start the DVD having a look at Liverpool Docks with locomotives being loaded onto a cargo ship for export to Rhodesia.
Next are scenes from Spain dating 1975 where redundant locomotives are awaiting scrap.
A visit to 3'6" gauge line in 1976 just north of Durban, South Africa, Garretts are shown shunting the goods yard.
Action on the 2' narrow gauge lines at Uzminto and Glenrosa.
This is followed by main line action at Port Elizabeth and shunting at the nearby docks.
A look around the sheds at Oudtshoorn shows locomotives awaiting next duties.
As well as Garretts working hard on steep and bendy Montesque Pas on the approach to Oudtshoorn.
At Graff Reinet, Garrett locomotives are being prepared for duty under the coal loading plant.
A visit to De Aar shows locomotives on shed followed by a journey onwards to Kimberley, Beaconsfield and Kraankuil.
Leaving South Africa we see scenes filmed during 1975 in parts of 3'6" gauge network of Rhodesia, firstly at Bullamayo.
Garretts are first shown shunting the yard plus we have a look around the shed where some are awaiting further duties.
Next is Balla Balla where again the locomotives are shown working the yard.
We then follow a Garrett locomotive working a freight train between Balla Balla and Bullamayo.
A visit is made to narrow gauge line of Shumba as well as scenes passing through the National Park at Wankie and nearby
Wankie Colliery before finishing off with scenes around Victoria Falls.
With other steam locomotives in South Africa and Rhodesia in 1975.
Shot on high quality 16mm colour film with authentic sound.
The programme starts with Garratts being exported from England in the 1950s.
Then we take a look at the abandoned locomotives in Spain.
We see South African locos condensing, NGGs and many other classes.
In Rhodesia the massive Garratts dwarf all the other engines seen, from colliery locos to pleasure lines.
At Victoria Falls there is a big study of Garratts shunting.
We see the daily goods train pushing trucks and wagons halfway across the bridge, ready for a Zambian loco to pick up.
Dodging the attacks on tourists our team gingerly moved from area to area such as the Wankie Colliery complex with its ex South African locos.
With elephants and monkeys thrown in to make a wonderful backdrop!
Approx. 65 minutes.
This new dvd is being sold with full permission of Heritage in Motion.
Tour Guide - AMANDLA FAMILY EXPRESS TOURS - Marble Hall, North West 0458
please be able to travel the following countries if you apply for this job,Namibia,zimbabwe,mozambique,botswana,zambia,south africa,kenya,malawi and tanzania R20 000 a month
From Indeed - Thu, 29 Jun 2017 10:23:46 GMT - View all Marble Hall, North West 0458 jobs

Zambia: Govt, DR Congo Sign Trade Deal
[Times of Zambia] Zambia and the Democratic Republic of Congo (DRC) have signed a bilateral trade agreement to begin operations on the one-stop border post at Kasumbalesa in Chilabombwe District on the Copperbelt Province.

Are Black Fraternity & Sorority Calls And Stomp & Shake Cheerleading Yelps Remnants Of Plantation Field Hollers And/Or African Ululation?
Edited by Azizi Powell

This pancocojams post points out the very close similarities between certain historically Black sorority calls and certain stomp & shake cheerleading yelps.

This post also asks interested persons to consider whether historically Black fraternity & sorority calls, and stomp & shake cheerleading yelps might be remnants of 29th century and earlier African American field hollers (arhoolie) and/or remnants of or examples of the African (and elsewhere) vocalization custom of ululation.

The content of this post is presented for folkloric, historical, and cultural purposes.

All copyrights remain with their owners.

Thanks to all those who are quoted in this post. Thanks also to all those who are featured in the YouTube videos that are embedded in this post and thanks to the publishers of those videos.

*****
INFORMATION ABOUT THE TYPES OF VOCALIZATIONS THAT ARE REFERRED TO IN THIS POST
FIELD HOLLERS (ARHOOLIES)
From https://en.wikipedia.org/wiki/Field_holler
"The field holler or field call is a mostly historical type of vocal music sung by southern labourers to accompany their work, to communicate usefully or to vent feelings.[1] It differs from the collective work song in that it was sung solo, though early observers noted that a holler, or 'cry', might be echoed by other workers. Though commonly associated with cotton cultivation, the field holler was also sung by levee workers, and field hands in rice and sugar plantations. Field hollers are also known as corn-field hollers, water calls, and whoops. An early description is from 1853 and the first recordings are from the 1930s. The holler is closely related to the call and response of work songs, and arhoolies, to Afro-American and ultimately influenced strands of African American music, such as the blues, rhythm and blues, and spirituals.[2]

It had prevalence among whites in the southern United States too."...

****
From http://mudcat.org/thread.cfm?threadid=99525
Subject: Etymology: ARHOOLIE
From: Vixen
Date: 02 Mar 07

"I did a search of the Forum, and all the references to "arhoolie" refer to the record label or the non-profit organization. I'm looking for an etymology and a definition.

What follows is the only definition I found, by googling "arhoolies", at
The Bluehighway Website

Field Hollers And Arhoolies

I'll tell you where the blues began. Back there working on them cotton farms, working hard and the man won't pay 'em, so the started singin', "Ohhh, I'm leavin' he one of these days and it won't be long." See, what's happenin' is givin' them the blues. "You gonna look for me one of these mornings and I'll be gone, ohhh yeah!" -- Sonny Terry (3, p. 18)

Field hollers and arhoolies began in the fields as musical exclamations that expressed the mood of the singer, and they eventually grew into longer phrases and verse. Few recordings of these exist, so we have to accept the testimony of the old bluesmen, such as Sonny Terry and Son House, as to their nature:

All I can say is that when I was boy we was always singing in the fields. Not real singing, you know, just hollering. But we made up our songs about things that were happening to us at the time, and I think that's where the blues started. -- Son House (3, p. 18)

The vocal techniques of these were very unique and they formed the basis for early blues vocals."...

****
ULULATION
From https://en.wikipedia.org/wiki/Ululation
Ululation... is a long, wavering, high-pitched vocal sound resembling a howl with a trilling quality. It is produced by emitting a high pitched loud voice accompanied with a rapid back and forth movement of the tongue and the uvula.

Around the world

Ululation is practiced either alone or as part of certain styles of singing, on various occasions of communal ritual events (like for example weddings) used to express strong emotion.

Ululation is commonly practised in most of Africa, the Middle East and Central-to-South Asia. It occurs a few places in Europe, like Serbia, Cyprus, Malta and parts of Spain. It likewise takes place among the diaspora community originating from these areas....

In Ethiopia and Eritrea, ululation (called ililta) is part of a religious ritual performed by worshippers as a feature of Sunday or other services in the Ethiopian Orthodox Tewahedo Church[11] and Eritrean Orthodox Tewahedo Church. And it is also randomly (spontaneously) uttered during secular celebrations such as parties or concerts. Elsewhere in Africa ululation is used as a cheer, mourn or attention seeking sound by women. In Hausa ululation is called guda, , sigalagala and in Zulu lilizela in Tsonga nkulungwani and in Shona kupururudza. Ululation is incorporated into African musical styles such as Shona music, where it is a form of audience participation, along with clapping and call-and-response.

In Tanzania ululation is a celebratory cheer sound when good news has been shared or during weddings, welcoming of a newborn home, graduations and other festivals even in church when sermons are going on. In Swahili it is known as vigelele and in Luo dialect it is known as udhalili. Generally women exuberantly yell lililili in a high-pitched voices. Female children are usually proud of being able to ululate like their mothers and aunts...

Ululation is rooted in the culture of Eastern Africa as well as Southern Africa and is widely practiced in Tanzania, Kenya, Angola, Botswana, Lesotho, Malawi, Mozambique, Namibia, South Africa, Swaziland, Ethiopia, Somalia, Zambia, and Zimbabwe. It is used by women to give praises at weddings and all other celebrations. It is a general sound of good cheer and celebration, when good news has been delivered in a place of gathering, even in church. It is also an integral part of most African weddings where women gather around the bride and groom, dancing and ululating exuberantly. During graduation ceremonies ululation shows pride and joy in scholastic achievement. The women ululating usually stand and make their way to the front to dance and ululate around the graduate."...
-snip-
Italics were added by me to highlight these sentences.

****
HISTORICALLY BLACK FRATERNITY AND SORORITY CALLS
From https://pancocojams.blogspot.com/2013/09/black-fraternity-sorority-calls.html
Fraternity & sorority calls are signature vocalizations that members of a specific organization make to greet another member of that specific organization and/or to "represent" (promote, "big up") their organization during their own chanting and/or celebratory gatherings and during public events. A fraternity and sorority might have more than one signature call. These calls are usually informal (i.e. not recognized as an official part of that organization by that organization's governing body.) Non-members of a specific organization are strictly prohibited from verbally or in writing using that organization's call in public or in private.

Fraternity & Sorority "Roll calls"

When used by historically Black [university based] Fraternity & sororities (BGLOs) - and particularly by those BGLOs that are known as "The Divine Nine"*, "roll calls" refer to the consecutive vocalization of their signature call/s by multiple BGLOs during a public event. A host or moderator of that event formally announces each organization, usually in the order of their founding, beginning with the earliest founded fraternity and then, after the fraternities are recognized, beginning with the earliest founded sorority. Representatives of "sister" or "brother" organizations may respond to a call with their own call. Also, as an expression of admiration and/or unity, a member of a Divine Nine organization might combine their own signature call with part of the signature call of another member "Divine Nine" organization (either fraternity or sorority).* That said, I've read that some BGLO members disagree with that practice.

*Here's an example of combining two sorority calls:
t goodwill, 2011, https://www.youtube.com/watch?v=5n4A1mf_fr0
"Even though imma ZETA, i was jamming to SGRho's Roll call..LOL get it ladies!

ZZZZZZ-Yip!!"
-snip-
Refer to the list of calls given below.

****
A STATEMENT ABOUT CALLS & HAND SIGNS BY NATIONAL PAN-HELLENIC COUNCIL
From http://www.afa1976.org/Portals/0/Membership_Intake_Guide_NPHC.pdf NPHC National Membership Intake Guide
Hand Signs & Calls
"Hand signs and calls have evolved into another historical facet of Black fraternal organization life. According to Kimbrough (2003), the concept of calls is embedded in both African and African-American tradition. These sounds were a form of yodeling known as whooping in the Congo and Angola tribes. Additionally, these audible sounds, also known as cries and arhoolies, could he heard being sung by slaves. It is not clear when calls were first used, however, it seems possible that calls used by NPHC organizations became prevalent during the mid-1970's.

Much like calls, the exact origin of hand signs cannot be pinpointed. According to Kimbrough (2003), pictures from college campuses of Black fraternities and sororities indicate that hand signs became a part of the Black fraternal experience during the 1970's. Although it is not clear how calls and hand signs evolved, these traditions are long standing.

These universal symbols can be seen as exclusive outward expressions of pride and of strong organizational identification."

****
LIST OF NINE HISTORICALLY BLACK GREEK LETTER ORGANIZATION CALLS THAT ARE REFERRED TO AS "THE DIVINE NINE"
These organizations are given in categories (Fraternities/Sororities) and in chronological order with the earliest founded organizations in that category listed first.

Letters [or numbers] in these calls are often repeated to show enthusiasm and/or to stretch out the call.

Additions and corrections are welcome.
Fraternities:
Alpha Phi Alpha Fraternity, Inc. (1906)
call: "O6"

Response [from a member or members of Alpha Phi Alpha] - "You know"

****
Kappa Alpha Psi, Fraternity Inc. (1911)
Yo Yo

****
Omega Psi Phi Fraternity, Inc. (1911)
Roo or Roo Roo

****
Phi Beta Sigma Fraternity, Inc. (1914)
Blue Phi

****
Iota Phi Theta, Fraternity, Inc. (1963)
Ow Ow

****
Sororities
Alpha Kappa Alpha Sorority, Inc. (1908)
Skee Wee

****
Delta Sigma Theta Sorority, Inc.
Oo-Oop

****
Zeta Phi Beta Sorority,Inc. (1920)
Z-Phi

****
Sigma Gamma Rho Sorority, Inc. (1922)
Eee-Yip

****
Examples of these calls are given in the videos that are showcased in Part II of this series http://pancocojams.blogspot.com/2013/09/seven-videos-of-black-greek-fraternity.html

****
STOMP AND SHAKE CHEERLEADER YELPS
"Stomp & Shake" cheerleading is a referent for a relatively new form of African American originated style of cheerleading.

Stomp & shake cheerleading focuses on the group performance of choreographed percussive, rhythmic foot stomping, (individual) hand clapping, leg lifts, and African American/Caribbean originated dance moves. These body movements are often but not always accompanied by the cheer squad's performance of self-bragging and/or competitor insulting unison chanting. Although most stomp & shake cheerleaders are female, a few males also are members of certain (usually university) stomp & shake squads. This particularly appears to be the case among university cheerleading squads that perform stomp & shake cheerleading and mainstream ("traditional") cheerleading.

Like mainstream cheerleading, the purpose of the cheer squad is to increase the enthusiasm of event attendees. However, the focus of stomp and shake cheer squads' performances and their textual (word) cheers are on the cheer squad itself, and not nearly as much as mainstream cheerleading on the football (or basketball) athletic team. Stomp & Shake is a relatively new form of cheerleading.

The earliest documentation that I've found for stomp & shake cheerleading is the early to mid 1970s at Virginia State University's cheerleading squad (the "Woo Woos) and in the late 1970s at Winston-Salem State University cheerleading squads (known as "Cheer Phi" and later as "the Red Team" and the "White Team").

Some, but not all university based stomp & shake cheerleaders include vocalizations of yelps (also informally referred to as "calls", "cries", and yells as part of their cheers. The vocalization of yelps (cries, yells) while cheering particularly appears to be a characteristic of Winston-Salem State University's (WSSU's) cheerleading style. WSSU's yelp is usually written as "Eeee-yiiip!" or similar spellings. Rightly or wrongly, fans of WSSU indicate that other cheerleading squads from other Historically Black Colleges and Universities' cheerleading squads that use this yelp "stole it" from WSSU.

because Winston-Salem State University's cheerleading squad continues to greatly influence American high school and younger stomp & shake cheerleading squads, their "yelp" vocalization is also found among those squads.

****
VIDEO OF BLACK FRATERNITY AND SORORITY CALLS
Greek Speak Roll Call



UABStudentLife, Published on Sep 19, 2008

Check out the eight organizations of UAB's NPHC.
-snip-
Selected comments:
1. ninjapoodle22, 2009
"I see my soRHOrs! EEEEE-YIP!"
-snip-
soRHOrs = Sigma Gamma Rho Sorority, Inc.

**
2. t goodwill, 2011
Even though imma ZETA, i was jamming to SGRho's Roll call..LOL get it ladies!

ZZZZZZ-Yip!!
-snip-
"Zeta" - a member of Zeta Phi Beta Sorority,Inc.

Notice that "ZZZZZZ-Yip"!! is a combination of the Zeta's signature call and Sigma Gamma Rho's signature call.

**
3. BUTLERU, 2011
"EEEEEEEEEEEEEE-YIP SIGMA SORORS!"

**
4. MonaJalisa90, 2013
"I agree 100%! Luckily, Sigma Gamma Rho doesn't have to deal with such drama lol
EEE-YIP!"
-snip-
That video and three other videos of historically Black fraternity and sorority calls are embedded in the pancocojams post whose link is given above as http://pancocojams.blogspot.com/2013/09/seven-videos-of-black-greek-fraternity.html.

****
EXAMPLE OF A WSSU STOMP & SHAKE CHEER THAT INCLUDES A YELP (CALL)
SAY IT IN OUR FACE
Eeeyep!
Fight fight the power,
Hey go head go head.
Hey fight fight he power.
Go head go head.
Hey fight the power.
We are the Rams
And we stay on your case.
If you have something to say
Say it to our face. Haw!
Hey fight the power
Hey fight the power,
Say what
Say what
We are the Rams
And we get on your case.
If you have something to say
Say it in our face.
Say it in our face.
Say it
in
our
face.
HAWHHHHH!
-Winston-Salem State University WSSU Cheer Phi Cheerleaders,
transcription posted by SAC010 in that video's discussion thread by secalong, February 2011 (along with some transcription by Azizi Powell)

*This is the second cheer in that video. I previously (erroneously?) gave the title for that cheer as "Fight The Power".

Here's that video:

WSSU CHEERLEADERS GETTIN' CRUNK



ORIGINALCHEERPHI, Published on Feb 22, 2008

WSSU CHEERLEADERS SHOWING U HOW IT SHOULD BE DONE AT THE ULTIMATE CHEER & DANCE EXPERIENCE TRIAD HIGH SCHOOL CHEERLEADING COMPETITION 2007

****
TWO ADDITIONAL VIDEOS AND SELECTED COMMENTS FROM TWO ADDITIONAL YOUTUBE DISCUSSION THREADS ABOUT STOMP AND SHAKE CHEERLEADER YELPS
WSSU CHEERLEADERS FOR MTV



Flow Child Entertainment Published on Sep 24, 2008

WSSU Cheerleaders tryout for MTV Show
-snip-
Selected comments:
1. Tez Parker, 2011
"Ayyyy dey betta do it!! Eeeoooppp!"

**
3.Asha Broo, 2012
"is that that guy going '' yyyyeepp'' lmaoo"

**
3. AORaines, 2013
"Love the originality, the loudness, and the enthusiasm but cheerleaders don't woo nor eyyyupp....not sorority cheerleaders
-snip-
This comment indicates that stomp & shake cheerleading isn't really cheerleading because of the way that they perform. The commenter is also disparages WSSU's squad by referring to them as "sorority cheerleaders".

"Woo" here probably refers to Virginia State University's cheerleading squad that is known as "the Woo Woos". Unlike WSSU, it doesn't appear that the squad vocalizes "woo woo". Instead, "woo woo" is a vocalization of admiration and support is vocalized by that squad's fans. Click https://www.youtube.com/watch?v=blDqcHBu-Cs for a 2008 video of VSU's Woo Woos peforming their popular and often imitated cheer "Work It". At the end of that video, a male fan yells "Woo! Woo!".

**
4. pdga9205,2013
"Y'all remind me of FSU (Fayetteville state) cheerleaders especially with the eeeyyyooppp thing!"
**
Reply
5. RJRDEMONS, 2013
"WSSU its there original song they made in 2002"

**
6. dstgirl9of9, 2014
"FSU got thier eeyyooppp from WSSU! "
-snip-
"FSU" here refers to Fayette State University (North Carolina)

****
NC A&T Cheerleaders (Aggie Cheer) / Powerhouse National Competition (Stomp and Shake)



Kevin Crawford Published on Mar 17, 2017
-SNIP-
Selected comments:
1. Midget Catfish, 2017
"Why are they making the sghro call?"

**
2. Ashley Monique Styles, 2017
"They killed it! How come the make the same noise that WSSU cheerleaders make? (Eee-yup) or it just sounds similar?"

**
Reply
3. nevano, 2017
"Ashley Monique Styles If I'm not mistaken, I believe that's the call for Cheerleaders that are apart of the cheer world. I won't say too much cause I don't wanna stomp on any toes."

**
Reply
4. Ashley Monique Styles, 2017
"nevano hmm I wonder if it's certain Colleges. When I cheered, we had our own call."

**
5. Lilly, 2017
"They sound like cheering AKA's"
-snip-
"AKA's" = members of Alpha Kappa Alpha Sorority, Inc.
The signature AKA call is a high pitched, usually extended "Skeeeee- weeee!"

**
6. Takiya Eiland, 2017
"I know they are not eee-yip in"
-snip-
This comment probably is a put-down of North Carolina's A&T cheerleaders for doing the yelp (call, cry) that is associated with WSSU's cheerleaders.

**
7. OrbiT BabE, 2017
"The squeak gave me life"

****
Thanks for visiting pancocojams.

Visitor comments are welcome.

Enjoy Free Browsing With Airtel Sim Via VPNSOLID

Good day lovely viewers, i am please to introduce to you this post. For those of you who have an Airtel SIM card and it been lying useless for several days because of unfair data deduction which Airtel Administrator refused to resolve. I'm glad to inform you that we have detected another tunnel that is blazing free with Airtel SIM, that software is called VPNsolid.VPNsolid is new vpn and it's currently working for free with Airtel sim on PC.

>> Visit http://www.vpnsolid.com/whmcs/downloads.php to download VPNsolid
>> Install it on your PC and register for your own account
>> Wait for the confirmation
>> Set it according to the screenshot below


Note: Only the Torrentz server on UDP 53 works perfectly. You can check it out by yourself.

>> Set your Browser to manual proxy configuration, Sockshost: 127.0.0.1 port: 1080
>> You must have Java Runtime installed on your PC - Download it here

Also Note: Free users are allowed for 2Hours only per daily. Once you are satisfied with your browsing experience as a free user, you can then consider upgrading or leave it.

Another thing you should note is that the DNS tunnelling on the owners site equally rocks with Mtn; the same giving you 2hrs daily for free users. If you are satisfied and wished to upgrade, only PayPal upgrade option is available.

If you are in South Africa, Ghana or Zambia, it also works well most especially in South Africa because the developer of the app based there.

Hope this information help?
If it works for you don't forget to comment here and remember to share with your friends/like us on facebook.
If you enjoyed this post and wish to be informed whenever new post is published, then make sure you subscribe via-email.




























Music Video: Lily Mutamz – You Are
Lily Mutamz became the 1st Zambian female to record a song and shoot her video in Nigeria. Video was shot in Abuja, Nigeria aswell as the song recording.This is a production of 4nyMoni Enter10ment, an Abuja based company owned by CEO C-ri Snow and video is directed by him. YOU ARE WHO YOU SAY YOU […]
The post Music Video: Lily Mutamz – You Are appeared first on Naijaside Media.
Botswana vs Zambia Preview
Results of each team's last 5 matches across all leagues and competitions Botswana LAST FIVE GAMES DATE COMPETITION L Botswana 0-1 Mauritania Jun 10, 2017 African Nations Cup Qualifying L Congo DR 2-0 Botswana Jun 5, 2017 International Friendly L Tanzania 2-0 Botswana Mar 25, 2017 International Friendly W Botswana 1-1 Angola Sep 30, 2016 ...

Zimbabwe vs Seychelles Preview
Results of each team's last 5 matches across all leagues and competitions Zimbabwe LAST FIVE GAMES DATE COMPETITION D Zimbabwe 0-0 Madagascar Jun 28, 2017 International Friendly W Mozambique 0-4 Zimbabwe Jun 26, 2017 International Friendly D Zimbabwe 0-0 Zambia Mar 26, 2017 International Friendly L Zimbabwe 2-4 Tunisia Jan 23, 2017 African Nations Cup ...

Mozambique vs Madagascar Preview
Results of each team's last 5 matches across all leagues and competitions Mozambique LAST FIVE GAMES DATE COMPETITION W Seychelles 1-2 Mozambique Jun 28, 2017 International Friendly L Mozambique 0-4 Zimbabwe Jun 26, 2017 International Friendly W Zambia 0-1 Mozambique Jun 10, 2017 African Nations Cup Qualifying W Mozambique 1-0 Lesotho Mar 28, 2017 International ...

Botswana announces strong COSAFA Cup squad
Bakang Mhaladi GABORONE – Botswana swam against the tide as they chose to name a strong, regular senior squad for their COSAFA Cup quarter final tie against Zambia on Saturday. Other nations have fielded fringe or junior players in the regional tournament, but Botswana, last year's finalists, on Tuesday named a strong squad, sending out […]

Re: Zambia males
visit Chez Ntemba in Lusaka you will find nice guys there but be kind of discrete as possible

re:Zimbabwe
In Zambia and In the Closet. No but the gay scene here is happening but very much on the dl

World AIDS Day Programming
Today, on
World AIDS Day
, GLAAD's Entertainment Team takes time to celebrate the future and hope for a better tomorrow while raising awareness about the very real disease that is HIV and AIDS.
Sundance Channel
features four cinematic salutes to this cause, beginning with the television premiere of the amazing documentary,
Where the Water Meets the Sky
.
Morgan Freeman
narrates this clever film about 23 women from the small East African nation of Zambia who, with the help of two teachers, use filmmaking as a tool to speak about their lives, the effect AIDS has had on each of them and their communities and ultimately, to challenge the silence of the local traditions.
Where the Water Meets the Sky
touches upon the human and courageous nature of these young women who took the risk to share the truth about AIDS in their community and share their stories with the world.
Where the Water Meets the Sky
From writer-producer Madonna comes the premiere of
I Am Because We Are
, a call to action about Africa's Malawi orphans. Also on Sundance, French filmmaker Andre Techine's drama
The Witness
followed by writer-director Thom Fitzgerald's
The Event,
starring Parker Posey as an assistant D.A. investigating the deaths of AIDS patients in NY.
Showtime's
programming starts with the Emily Abt documentary,
All of Us,
about the Ethiopian-American HIV/AIDS activist Dr. Mehret Mandefro and his work educating at-risk patients in the Bronx about health, relationships, and the human spirit.
Love in a Time of HIV
depicts HIV positive people in all walks of life, from a 27 year old in Cape Town, South Africa to a mother and daughter in New York City to a young straight couple in London.
BET
has joined with Alicia Keys to present a special episode of their signature show,
106 & Park.
Keys and special guests will encourage teens to get tested and discuss why knowing your status is so important.  Keys' organization
Keep a Child Alive
is dedicated to giving treatment, care and financial support to children and families affected by HIV/AIDS in Africa and India. Her live sold out Nokia show will be available on You Tube at 8pm, for free, also in support of World Aids Day. In an interesting local news story,
Cambridge Community Television
will darken its Channel 10 and display a continuous scroll of the names of Cambridge, MA community members lost to HIV/AIDS. The names have been collected over the years and community members are urged to call or email names of loved ones and friends lost to the disease. A few times every hour commemorative pieces performed by local artists will be shown as well. Held every year on December 1, World AIDS Day reminds our global community that this epidemic is real, still relevant, and people need to aware of it. For more information on how to get involved with this event check out
www.worldaidsday.org
.
Royal Zambezi Lodge, Zambia: Elephant jam
I had only myself to blame. I did, after all, ask for elephants, lots of them — and that's what Adventure World delivered. What I hadn't envisaged was elephants getting in between me and my lunchtime bottle of Mosi beer.

Tour Guide - AMANDLA FAMILY EXPRESS TOURS - Marble Hall, North West 0458
please be able to travel the following countries if you apply for this job,Namibia,zimbabwe,mozambique,botswana,zambia,south africa,kenya,malawi and tanzania R20 000 a month
From Indeed - Thu, 29 Jun 2017 10:23:46 GMT - View all Marble Hall, North West 0458 jobs

Tiffany Chairs
Tiffany Chairs for Sale Durban South Africa Tiffany Chairs Manufacturers Durban South Africa Tiffany Chairs are manufacture & supplier of Frame tents for Warehouse, Party, Wedding, Event, Exhibition and Function. These Aluminium tents are also called as Warehouse Tents, Party Tents, Wedding tents, Event Tents and Function Tents. We supply tents to countries like South Africa, Zambia, Zimbabwe, Angola, Swaziland, Namibia, Nigeria, Lesotho, Mozambique, Kenya and Botswana. we are specialize...
The post Tiffany Chairs appeared first on Tent For Sale Durban South Africa.
Draping Material
Draping Material for Sale Durban South Africa Draping Material for Sale Durban South Africa. Leading Manufacturers of Draping. Buy for Function, Event, Party and Wedding. Draping Manufacturers Durban South Africa Draping are manufacture & supplier of Draping Material for Warehouse, Party, Wedding, Event, Exhibition and Function. We supply to countries like South Africa, Zambia, Zimbabwe, Angola, Swaziland, Namibia, Nigeria, Lesotho, Mozambique, Kenya and Botswana. we are specialize in the manufacture...
The post Draping Material appeared first on Tent For Sale Durban South Africa.
Re: Zambia males
visit Chez Ntemba in Lusaka you will find nice guys there but be kind of discrete as possible

re:Zimbabwe
In Zambia and In the Closet. No but the gay scene here is happening but very much on the dl

PETA BARU POTENSI ENERGI SELURUH DUNIA
NRLab tidak sendirian dalam membantu negara-negara berkembang memperoleh akses ke energi yang dapat diandalkan. Sebuah program yang ditetapkan oleh Bank Dunia membantu negara-negara berkembang memetakan potensi energi mereka. Harapannya adalah dengan peta baru ini akan memberikan sebuah rencana bagi berbagai negara untuk membuat infrastruktur energi terbarukan dan mandiri. Semoga saja.
Program Bank Dunia ini juga mencakup model-model energi solar dan angin yang sudah kuno guna menyediakan data riil bagi pemerintah di berbagai negara agar mereka dapat memahami potensi sumber daya mereka. Pakistan melambangkan tantangan energi yang dihadapi oleh negara-negara berkembang. Meskipun mempunyai sumber daya energi terbarukan yang melimpah, seperti air, limbah bio, surya, dan angin - sepertiga populasi Pakistan hidup tanpa adanya akses ke listrik secara rutin. Pakistan mempunyai tujuan mulia untuk program-program energi surya dan angin yang saat ini sedang dikembangkan, sedangkan proyek-proyek inovatif seperti yang ditawarkan oleh NRGLab hilang begitu saja.
"Pentingnya pemetaan sumber daya ini tidak dapat dianggap berlebihan," ujar Arif Alauddin, Direktur Pakistan
'
s National Energy Conservation Center. "Kekurangan energi di negara ini belum pernah terjadi sebelumnya, biaya akan naik, dan impor minyak bumi memakan sebagian besar penghasilan dari ekspor Pakistan. Ada kebutuhan untuk beralih ke sumber-sumber energi terbarukan dari dalam negeri."
Meskipun peta-peta tenaga surya dan angin sudah ada selama beberapa tahun belakangan ini, namun peta tersebut gagal mengenali proyek-proyek sektor swasta yang memerlukan dana pembangunan. Jadi pada dasarnya, yang kaya tetap kaya, sedangkan para ilmuwan lain dalam komunitas sains berjuang agar mendapat perhatian.
Karena permasalahan ini jugalah maka Bank Dunia bergabung dengan sembilan negara lain termasuk Pakistan, Indonesia, Lesotho, Madagaskar, Mawadewa, Papua Nugini, Tanzania, dan Zambia membuat peta baru potensi energi terbarukan. Dengan pendanaan dari Energy Sector Management Assistance Program (ESMAP), peta tersebut akan meliputi tenaga surya, angin, biomassa, dan potensi kecil PLTA.
Pemetaan sumber daya tentu saja merupakan sebuah langkah ke arah yang benar. Namun, apakah itu benar-benar mencakup berbagai peluang energi yang disajikan oleh NRGLab?
Dengan teknik gasifikasi revolusioner yang dimilikinya, NRGLab dapat mengubah semua gas alam, batu bara, sekam padi, dan APG menjadi bahan bakar yang dapat digunakan. Untuk negara-negara berkembang, ini berarti meningkatkan bagian mereka dalam pasar energi global, selain membuat infrastruktur domestik yang berkelanjutan dan mandiri.
"Pemetaan sumber daya adalah sebuah langkah penting dalam menyediakan sumber daya dan kepastian kebijakan yang diperlukan para pengembang komersial untuk meningkatkan investasi dalam bidang energi terbarukan," ungkap Oliver Knight, Senior Energy Specialist at ESMAP. Selain itu, otoritas pemerintah sebaiknya diberi tahu saat menegosiasikan proyek-proyek tertentu, sehingga para donor akan dapat melihat kejelasan data dan kebutuhan kapasitas, serta potensi energi terbarukan dari klien mereka."
NRGLab telah memfokuskan pada tujuan ini sedari awal. Menyediakan energi alternatif yang hemat biaya dan bersih adalah solusi terhadap krisis energi. Untuk informasi selengkapnya mengenai kemitraan dengan NRGLab, silakan mengunjungi www.nrglab.asia.
Bersama kita bisa memastikan masa depan yang lebih hijau. Untuk anak-anak kita. Dan untuk anak-anak mereka. Berabad-abad kemudian setelah masa kita berakhir.
[ Program bank dunia, NRGLab, Arif Alauddin, National Energy Conservation Center, ESMAP, PLTA, APG ]
What works – reaching universal HIV testing: lessons from HPTN 071 (PopART) trial in Zambia
Objective: To determine the uptake of home-based HIV counselling and testing (HCT) in four HPTN 071 (PopART) trial communities (implementing a 'full' combination HIV prevention package that includes universal HIV testing and treatment) in Zambia. We also explore factors associated with uptake of HCT in these communities. Design: HPTN 071 (PopART) is a three-arm community-randomized trial in 12 communities in Zambia and nine communities in South Africa evaluating the impact of a combination HIV prevention package, including universal HIV testing and treatment, on HIV incidence. Methods: Using a door-to-door approach that includes systematically revisiting households, individuals were offered participation in the intervention, and verbal consent was obtained. Data were analysed for the first 18 months of the intervention, December 2013 to June 2015 for individuals 18 years and older. Results: Among 121 130 enumerated household members, 101 102 (83.5%) accepted the intervention. HCT uptake was 72.2% (66 894/92 612), similar by sex but varied across communities. HCT uptake was associated with younger age, sex, community, being symptomatic for TB and sexually transmitted infections and longer time since previous HIV test. Knowledge of HIV status due to the intervention increased by 36% overall and by 66% among HIV positive participants; the highest impact was among 18–24 years old. Conclusion: Overall acceptance of HIV-testing through offering a door-to-door-based combination HIV prevention package was 72.2%. The intervention increased knowledge of HIV status from ∼50 to ∼90%. However, challenges still remain and a one-off intervention is unlikely to be successful but will require repeated visits and multiple strategies.

Plan to import Zambian maize to Kenya in limbo
Kenya said it was talking with Dar es Salaam to open its border for the maize from Zambia just a day after President John Magufuli administration banned the grain's exports — to protect its limited stocks. Zambia had agreed to sell to Kenya 55,000 tonnes of white maize, with its Finance Minister....

Lesego Galenamotlhale (Zebras Captain)
Botswana's national team, the Zebras suffered another defeat after losing 1-2 against Zambia's Chipolopolo this afternoon in their COSAFA Castle Cup fixture at Moruleng Stadium in South Africa's North West Province. The Zebras will now face the loser between Bafana Bafana and Tanzania who both....

7/2/2017: FRONT PAGE: INDEX
4-5 Small countries and beauty. 6 Josh Martin Tourism slogans – do we need more? 7 Smugshot 8 Kiwis in flight the globe. 10-11 Tenerife: bolthole. 12 Deals of the week 13 Expat tales, Insider info 14-15 Zambia: On safari in the African wilds. 18 World...

Comment on 'Strange' doctor insists on taking care of HH but he refuses by My tribe is Zambian
Hichilema now fears his own shadow. Every prison has a Doctor to look after the prisoners who get sick. Hichilema is a prisoner so someone has to look after him. The fact that he has a personal physician is immaterial. His personal doctor has to go through the prison Doctor. Thats protocol Mr. Hichilema. Noone wants to kill you. You are a high profile prisoner so one can kill you. Stop the paranoia!

Innovations Against Poverty (IAP) Fund applications now open (Cambodia, Ethiopia, Uganda, Zambia)
About this Opportunity Innovations Against Poverty is a specialised fund with the specific mandate to identify and support innovative Inclusive Business models that deliver both commercial benefits for the private sector and developmental benefits for the low-income population while advancing the inclusion and economic empowerment of women and youth. The program is designed for companies which […]

World: Price Watch: May 2017 Prices (June 30, 2017)
Source: Famine Early Warning System Network
Country: Afghanistan, Burkina Faso, Chad, Costa Rica, El Salvador, Ethiopia, Guatemala, Haiti, Honduras, Kazakhstan, Kenya, Libya, Madagascar, Malawi, Mauritania, Mozambique, Nicaragua, Niger, Nigeria, Pakistan, Senegal, Somalia, South Africa, South Sudan, Sudan, Tajikistan, Thailand, Uganda, United Republic of Tanzania, World, Yemen, Zambia, Zimbabwe
Key Messages
In West Africa, regional staple food production during the 2016/17 marketing year was well above average. International rice and wheat imports continue to support regional market supplies. Prices continued to increase seasonally in many areas in May with the onset of the lean season. Current market anomalies remain largely concentrated in the eastern marketing basin, including but not limited to: conflict-related market disruptions in the Lake Chad basin, localized above-average grain deficits in Niger, and the impacts of the continued depreciation of the Naira. In East Africa, staple food supplies remain tight and prices well above-average in South Sudan, Somalia, and Yemen. Markets remain severely disrupted by insecurity in Yemen and South Sudan. Import capacity in Yemen is uncertain, and food availability will likely remain constrained in the coming months. Uganda and Kenya are also facing below-average staple food supply and above-average and increasing prices following poor harvests. In Southern Africa, regional maize availability continued to improve in May with the progression of harvests from the 2016/17 production season. Regional maize production prospects for the current season are good with record-high harvests anticipated in South Africa. Maize prices declined sharply in most areas in May, and were below their respective 2016 levels in many areas. The exceptions to these trends are in Zambia, where prices remain above average. Low regional maize prices encouraged exports to East Africa and beyond. In Central America, staple food availability continued to decline following the end of the recent Postrera harvest and Apante harvest. Maize and bean prices were seasonally stable or decreasing across the region, with varied trends compared to average levels. In Haiti, local maize prices were firm while local black beans prices saw a modest increase from their April levels. Imported rice prices were stable as the Haitian gourde appreciated marginally against the U.S. dollar. Higher transportation costs will continue to place upward pressures on staple food prices in the coming months. Central Asia sustained adequate supplies. Wheat prices remained stable in Kazakhstan, Tajikistan, and Afghanistan, but started to decline in Pakistan with the arrival of the new harvest. Rice prices in Pakistan increased following larger export demand, affecting also rice prices in Afghanistan. Intraregional trade is expected to fill staples' deficits on importing countries. International staple food markets remain well supplied. Maize prices fell, soybean prices rose while rice and wheat prices were mixed. Crude oil prices fell and remain well below average.
(ZMB-Lumwana) Emergency Response Field Medic
Emergency Response Field Medic **New** **Hot** **🔍** at https://jobs.barrick.com/jobs/1331/other-jobs-matching/location-only **Lumwana, Zambia** at https://jobs.barrick.com/jobs/1331/other-jobs-matching/location-only at https://jobs.barrick.com/landingpages/security-opportunities-18 📁 at https://jobs.barrick.com/landingpages/security-opportunities-18 at https://jobs.barrick.com/landingpages/security-opportunities-18 Security at https://jobs.barrick.com/landingpages/security-opportunities-18 at https://jobs.barrick.com/landingpages/security-opportunities-18 📅    079533 Requisition # 📅    About an hour ago Post Date Apply for Job Share this Job Sign Up for Job Alerts **Emergency Response Field Medic** Lumwana Mine, Solwezi, Zambia. Reporting to: **Emergency Response Superintendent** Lumwana Mining Company Limited (LMC), a copper mining company owned by Barrick Gold Corporation is situated in the North Western region of Zambia, some 300 km west of the Zambian Copperbelt and 95 km south west of the provincial capital of Solwezi. The mine is a multi-pit, multi staged operation mining approximately 100MT of ore and waste per annum and producing copper concentrates containing an average of 120,000 tonnes of copper metal per year over a twenty (20) year mine life, making Lumwana the largest single open cut copper mine in Africa. The Company is now looking for an experienced and qualified individual to be considered for the position of **Emergency Response Field Medic** . **Role Summary** Reporting to the Emergency Response Superintendent, you will be responsible for responding to emergency and non-emergency calls efficiently and promptly; administering basic and advanced life support to patients at the scene, en route to the hospital and in a pre-hospital setting in accordance with Zambian Law and Barrick standards. Your duties will include but are not limited to the following: + Respond to all emergencies and provide Pre Hospital emergency medical care to active Mine site, Lumwana Mine Township and off site. + Provide On scene Patient stabilisation/management including drug administration where applicable. + Manage /conduct Ambulance transfers on and off Site including response to on call services for back shifts + Assist Site Medical Doctors, as may be required, in Patient assessment at Clinics post transfer. + Conduct training for on Site ER Technicians in Emergency Medical Services progression from Basic Life Support (BLS) to Intermediate Life Support and finally to Advanced Life Support. + Develop Emergency Medical Services standard operating procedures (SOP) and protocols. + Maintain serviceability of all associated ER medical equipment and manage the records accordingly. + Conduct monthly audits on medical stocks for ERT and recommend order placement of new stocks if absolutely + critical + Compile reports for emergency activations and review the trends; weekly, monthly and annually + Effectively communicating with professional medical personnel and treatment facilities to obtain instructions regarding further treatment and/ or to arrange reception of patients to the appropriate center To be considered for the position, you must meet the following requirements: + Diploma in Clinical Medicine + Qualification in both Basic Life Support (BLS) and Advanced Life Support (ALS) essential. + At least 3years work experience in Emergency Medical Services preferably in a mining Industry + Computer literate + Valid Drivers license - Zambian/SADC C class + Member of Health Profession Council of Zambia **Zambian Nationals who meet requirements for this position and are resident in Zambia are strongly encouraged to apply** **Applicants may be subjected to any of the following: a Security and / or Police Clearance Check; a Competence Assessment, Qualifications, Credit and Reference Checks**

Botswana vs Zambia, Namibia vs Lesotho Score: COSAFA Cup Quarterfinals
ST LOUIS (LALATE) – Botswana vs Zambia, and Namibia vs Lesotho 2017 (live score results below) are igniting the COSAFA Cup Quarterfinals today. Earlier the first game was held. And final score of Botswana vs Zambia was 1-2. Meantime, Namibia vs Lesotho are now on the field. Two more quarterfinals will be held tomorrow. Namibia […]

Zambia: Govt, DR Congo Sign Trade Deal
Zambia and the Democratic Republic of Congo have signed a bilateral trade agreement to begin operations on the one-stop border post at Kasumbalesa in Chilabombwe District on the Copperbelt Province. The agreement was signed by Zambia's Minister of Commerce, Trade and Industry Margaret Mwanakatwe and DRC's External Trade Minister Jean Lucien Bussaa Tongba at the Mukuba Hotel in Ndola yesterday.
Zambia: Ultra-Modern State House On Cards
Construction for an ultra-modern State House is due to begin next year after a Parliamentary committee expressed concern over the deteriorating condition of the current home and office the head of state -built some eight decades ago - and MPs supported the idea. The project results from the recommendations of the Committee on Communications, Transport, Works and Supply following its recent tour of State House where members noted that the worrying extent of deterioration of the main structure, referred to as Plot 1 on Independence Avenue.
Zambia: Witness 'Heard Opposition Politician Mwamba Threaten Lungu'
Trial took off yesterday in the case in which United Party for National Development vice-president for administration, Geoffrey Mwamba is charged with proposing violence against President Edgar Lungu with one witness testifying against the opposition leader. Celestine Mukandila, a law student and business executive told Lusaka magistrate, Nthandose Chabala that he heard Mwamba on Hot FM radio news warning Mr Lungu that he was going to go for his throat.
PORTUGAL À SOMBRA DE AMBIGUIDADES AINDA NÃO ULTRAPASSADAS – VIII
15- O fascismo e colonialismo do Estado Novo, em função dos problemas que criou, tornou-se praticamente indigente no que ao armamento e equipamento militar dizia respeito: e vassalo nas obrigações internacionais no quadro da NATO e do Exercício ALCORA, uma vassalagem que não parou com o 25 de Abril de 1974.
Em Goa, Damão e Dio, ficou evidente que a capacidade militar do colonialismo português praticamente não existia e no campo da NATO, muito poucos tinham interesse em ajudar essa indigência avassalada, inclusive o aliado Grã-Bretanha.
Logo em 1961 relativamente a Angola, era essa a impressão do cônsul-geral da África do Sul em Luanda e por isso os portugueses recorreram desde logo ao "apartheid" para criar comunicações que levassem a futuros entendimentos com a África do Sul.
Se a vassalagem era impotente em relação à NATO, iriam buscá-la noutras paragens.
Em Setembro de 1963, a África do Sul ofereceu assistência militar e um ano depois, os portugueses manifestaram ao "apartheid" que estavam interessados num acordo permanente para o fornecimento de peças e outros serviços de apoio para os helicópteros Alouette III.
Em 1967 os dois países deram mais um passo no sentido do fornecimento por parte da África do Sul de material militar, algo que agradava ao "apartheid", que além do mais se ia apercebendo que Portugal iria ficar em dependência em relação ao seu poderio e interesses.
Em 1968 os enlaces derivaram no sentido de se criar as bases do acordo do âmbito do Exercício ALCORA, sendo definida a entrada das SADF e Polícia sul-africana no sudeste de Angola, a pretexto do "apartheid" se juntar aos portugueses e dar caça simultaneamente às guerrilhas da SWAPO e do MPLA.
Em ambos os casos o "apartheid" aproveitou para estreitar laços com a PIDE/DGS, uma vez que o conceito e a doutrina dos Flechas às ordens de Óscar Cardoso lhes interessava, tanto como a Operação Madeira.
De entre os equipamentos que a África do Sul se comprometeu a fornecer nesse ano, estavam 5 helicópteros Alouette III, 33 autometralhadoras Panhard AML e 283 rádios TR 28C.
Algum desse armamento foi parar aos "Dragões" instalados no Bié, o que é um indicativo da percepção que o colonialismo português tinha sobre a importância geoestratégica da Região Central das Grandes Nascentes em Angola.
Para efeito desse fornecimento, os sul-africanos solicitaram ao Estado Novo que pedisse autorização aos franceses, uma vez que eram eles os produtores desses meios e o "apartheid", que sob licença os produzia no seu território, respeitava os compromissos existentes com a França…
Portugal acedeu e os fornecimentos a partir de então passaram a ter plena garantia.
A França passou a ser um fornecedor de material de guerra que supria as necessidades do"apartheid", no âmbito da internacional fascista que renitentemente se erguia em armas na África Austral e por tabela do colonialismo português, em especial nos teatros operacionais de Angola, Moçambique e Guiné Bissau.
É evidente que isso não teria sido possível sem que houvesse fortes laços entre os interessados da internacional fascista, ao abrigo do "Le Cercle", um dos mentores mais reaccionários das políticas de então, unindo as tendências fascistas e colonialistas na Europa, na América Latina e em África, com respaldo das sucessivas administrações estado-unidenses.
O "Le Cercle" haveria de ter muitos êxitos nos seus "bons ofícios" na "defesa da civilização judaico-cristã ocidental" e entre eles os resultantes dos papados no Vaticano dum polaco (João Paulo II – 22 de Outubro de 1978 a 2 de Abril de 2005) e dum alemão (Bento XVI – 24 de Abril de 2005 a 28 de Fevereiro de 2013)…
As mais "conservadoras" doutrinas da Igreja Católica Apostólica Romana, impactaram em Angola nos anos da "glasnost", nos anos de chumbo, precisa e sincronizadamente na mesma altura dos impactos do capitalismo neoliberal após o desaparecimento do socialismo real da Europa e essa, sob o ponto de vista ideológico, é uma das explicações das aproximações que em função de Bicesse se fizeram a Angola, por via de partidos como o CDS, PSD e PS, até aos nossos dias… coisas de agenciados social-democratas do âmbito da "civilização judaico-cristã ocidental" e dos negócios que ela tão bem propicia, já se vê…
Antes era nesse mesmo esteio que se movia a "Aginter Press", no quadro das "redes stay behind" da NATO e do "Le Cercle", acima das capacidades operacionais dos serviços de inteligência de Portugal, Rodésia e África do Sul, ainda que tivesse ficado sem efeito a Concordata do Estado Novo com o Vaticano…
O apoio da França foi garantido e a África do Sul teve luz verde para continuar o fornecimento de material militar ao Estado Novo, o que reforçou o seu relativo domínio na definição, formulação e organização das tarefas e missões implícitas no acordo do Exercício ALCORA.
O Estado Novo foi ficando cada vez mais avassalado ao "apartheid", à medida que progredia a instalação do Exercício ALCORA.
As políticas de Richard Nixon para África por seu turno, deram outra cobertura às iniciativas em prol do Exercício ALCORA e no leste de Angola, a África do Sul desencadeou a Operação Bombaim, contra as guerrilhas do MPLA e da SWAPO, dando início a uma prolongada "border war" que só iria terminar em finais da década de 80 do século XX, quando a Linha da Frente passou irreversivelmente do paralelo de Brazzaville – Dar es Salam, para o paralelo da fronteira sul de Angola, Zâmbia e Moçambique, dando posteriormente origem à criação da "Southern African Development Community", SADC.
O Exercício ALCORA teve início formal entre 4 e 7 de Dezembro de 1971, permitindo um aumento dos fornecimentos de material de guerra por parte da França e da África do Sul ao Estado Novo.
Em 1973 e 1974 o estudo dos riscos e ameaças, em função das informações colhidas em Kinshasa no âmbito do Exercício ALCORA (que envolveu também a "antena diplomática" que dava pelo nome de António Monteiro), apontava para a eminência dum ataque a Cabinda e norte de Angola, sob orientação do apêndice da CIA, Mobutu, Presidente do Zaíre, reforçado por outros países africanos.
O Zaíre havia adquirido armamento e os programas de acção contra o colonialismo português em suporte das FLEC e da FNLA, começaram a ganhar corpo.
A escalada de fornecimento de material de guerra em 1974, por parte do "apartheid" ao colonialismo português, subiu uma vez mais a fasquia: os sul-africanos iriam fazer reconhecimentos aéreos em Cabinda e norte de Angola, "a fim de detectar indícios de preparativos de concentração de forças inimigas", estimularam o fornecimento de mísseis Crotale e prepararam um acordo financeiro, com uma ampla política de crédito disponível.
O 25 de Abril de 1974 inviabilizou alguns dos fornecimentos militares e o reconhecimento aéreo acordado, não terá inviabilizado o financiamento (que lhe terá sido anterior também por causa do Plano do Cunene e Cabora Bassa), mas o aproveitamento das iniciativas de Mobutu na direcção de Cabinda e do norte de Angola, estimuladas pela CIA no encontro "secreto" entre o general Spínola e Mobutu na ilha do Sal, ficaram proteladas para o quadro das disputas relativas à independência de Angola a 11 de Novembro de 1975.
Foi assim que o aproveitamento das iniciativas de Mobutu, passaram a integrar a Operação IAFEATURE, da "CIA contra Angola", conforme a denúncia de John Stockwell.
De entre esses aproveitamentos esteve o Exército de Libertação de Portugal, ELP, um resultado dos compromissos do general Spínola, que depois de ultrapassar a hesitação de alinhamento directo com o "apartheid", acabou por alinhar na operação da "CIA contra Angola", tendo à frente o Coronel Santos e Castro, um profundo conhecedor das áreas a norte de Luanda (Caxito e Dembos).
O ELP aglutinou alguns sectores ligados à Frente Unida de Angola, FUA e à Frente Revolucionária de Angola, FRA (criado por Jaime Nogueira Pinto), entre outros, cujos programas levavam à independência de Angola de acordo com as ideias de Ian Smith na Rodésia e de forma a "repescar"em tempo oportuno o Exercício ALCORA.
Em "Jogos africanos", Jaime Nogueira Pinto (membro assumido do "Le Cercle"), revela:
"… Com a partida de Silvério Marques e a chegada de Rosa Coutinho a situação agravou-se muito em todos os sectores.
O Almirante Vermelho, que logo se fizera rodear de uma segurança nunca vista, mostrava-se frio e eficaz no prosseguimento dos seus objectivos.
Achei que era tempo de passar a formas superiores de luta.
AGITPROP.
Tive então a ideia de criar a FRA – Frente Revolucionária de Angola.
O conceito era simples.
Se fôssemos fazer uma coisa de raiz, nós, os miúdos, os militares metropolitanos, não teríamos qualquer hipótese de ser levados a sério pelos civis locais.
Por isso achámos melhor recorrer à acção psicológica e à agitprop, criando um mito, uma lenda.
Engendramos então uma organização secreta – a FRA.
Redigíamos os panfletos originais da dita organização e fazíamos como se nos tivessem vindo parar às mãos.
Depois fotocopiávamos os panfletos e distribuíamo-los por círculos de activistas, onde estavam o Engenheiro Pompílio da Cruz, o capitão Seara e outros.
O Mariz Fernandes era a única pessoa, para além de mim e do Nunes, que sabia da coisa.
A ideia que passávamos era a de que existia uma forte organização secreta de resistência ao MFA e que quem aderia a essa sofisticadíssima rede clandestina passava a fazer parte duma poderosa máquina subversiva.
Assim a FRA funcionou, teve adesões, recrutou militantes e fez até algumas operações.
Era o que importava: não estar quieto, tentar coisas contra o apocalipse que se aproximava"…
…Por aquela altura já estava eu incorporado no Movimento Democrático de Angola (MDA) que, antes da chegada do MPLA a Luanda, sob orientação da Drª Maria do Carmo Medina e de Antero de Abreu, se contrapunha às influências da FUA e do FRA.
O ELP tinha influências também no sul de Angola, (Huíla, Namibe e em Benguela), com resíduos que foram permanecendo até hoje, com influência nos sectores económicos e sócio-políticos daquelas províncias, e intimamente associados a outros intervenientes dentro e fora de Angola, nomeadamente em Portugal e na África do Sul.
Era nesse cadinho que a BOSS/NIS recrutava agentes, como os que foram mais tarde detectados e neutralizados pela segurança angolana; Amílcar Fernandes Freire, Francisco Alberto Abarran Barata e Dongala Kamati, (meados da década de 80)… eu fui um dos oficiais instrutores do processo que lhes foi correspondente em defesa dasegurança e soberania de Angola… mal sabendo eu que em breve seria acusado, julgado e condenado por "golpe de estado sem efusão de sangue"(Processo 76/86)…
Foi assim também que o "apartheid", tacitamente, desencadearia a Operação Savana, em apoio a Savimbi, em simultâneo à Operação da "CIA contra Angola" e na perspectiva de Holden e Savimbi alcançarem o poder em Luanda, a 11 de Novembro de 1975…"border war" já se vê…
… E foi assim que Portugal (onde já se vivia o após 25 de Novembro de 1975), retardou o reconhecimento da República Popular de Angola, (só o fez a 22 de Fevereiro de 1976 e foi o 83º país a fazê-lo) na espectativa de sua inviabilização!
É evidente que à medida que a aristocracia financeira mundial assumia o domínio, todas as peças da "civilização judaico-cristã ocidental" se iam encaixando na sua estrutura em pirâmide, cada vez mais avassaladora, preparando a hegemonia unipolar.
16- A passagem da linha da frente progressista e informal, para a Linha da Frente contra o"apartheid" a sul de Angola, acompanhou a trajectória da evolução do Exercício ALCORA até ao seu colapso.
Em Brazzaville, sucederam-se vários governos progressistas, fora da órbitra das redes de Jacques Foccard e para tal muito contribuiu a ajuda internacionalista da 2ª coluna do Che, que teve em Jorge Risquet um dos seus principais dirigentes.
Instalada a partir de 1965, a 2ª coluna do Che, que continuou mesmo depois da passagem do Che pelo Congo na espectativa dos sucessos da guerrilha de Mulele, vocacionou-se também e desde logo no apoio ao Movimento de Libertação em África, nomeadamente no apoio ao MPLA.
No livro "El Segundo Frente del Che en el Congo – Historia del Batallón Patricio Lumumba", Jorge Risquet Valdés dá conta do papel da iniciativa solidária e internacionalista para com África, nos termos da linha da frente progressista informal que se instalou entre Dar es Salam e Brazzaville, narrando com detalhe as acções e citando uma nota do Comandante Fidel de Castro de 30 de Dezembro de 1966:
"Informa a nuestros compañeros en esa,
A nuestros instructores militares, que han permanecido meses alejados de nuestra pátria, cumpliendo misión histórica de solidariedade com pueblos hermanos de África y que han puesto mu yen alto el prestígio de la Revolución cubana envio un caluroso y bien merecido Saludo en estes dias de fiestas navideñas.
La actitud firme y decidida de ustedes, combatientes revolucionários, de permanecer voluntariamente junto a pueblos hermanos, amenazados y agredidos por el imperialismo, demuenstra el alto espiritu de internacionalismo proletário y de solidariedade revolucionaria que há alcanzado nuestro Pueblo. En esse gesto está presente el ideal revolucionaria de Camilo y la decisión inquebrantable de lucha del Che.
Nuestro partido, las fuerzas armadas revolucionaias y nuestro Pueblo, que se apresentan a festejar el octavo aniversario de nuestra Revolución, se sienten orgullosos de ustedes, abnegados jóvenes por la disposición de ofrendar sus vidas si fuere necessário por la causa justa de los pueblos oprimidos, conscientes de que com ello sirven a la pátria y a la humanidade".
Para o MPLA foi também muito importante para reverter as situações vividas com a sua expulsão do Zaíre.
As colunas do MPLA, Camilo Cienfuegos, Cami e Ferraz Bomboco foram apenas um dos resultados dessas iniciativas progressistas a partir de Brazzaville, além da continuidade da guerrilha de Pierre Mulele e da própria consolidação do poder progressista no Congo (Brazzaville).
Os guerrilheiros angolanos forjados nessas lutas inquebrantáveis, foram utilizados depois para a abertura da Frente Leste do MPLA já no início da década de 70 do século XX, fazendo progredir em direcção a sul a Libertação em África, tendo como rectaguarda o território zambiano e ponto de apoio logístico principal Dar es Salam; muitos dos chefes estiveram na proclamação das FAPLA.
A abertura da Frente Leste foi determinante para o "apartheid" se decidir a envolver no Exercício ALCORA, dando início à "border war" em 1968 e presença de suas forças no sudeste angolano, facto que por si comprova quanto era negativamente avaliado o poder militar do Estado Novo em Angola.
A abertura da Frente Leste obrigou por outro lado a internacional fascista (com Mobutu incluído) a reforçar as linhas etno-nacionaistas da FLEC, da FNLA e da UNITA…
Com o 25 de Abril de 1974, o Exercício ALCORA desmorona-se dos termos previstos pela internacional fascista que incluía Portugal, a Rodésia, a África do Sul e alguns aliados africanos infiltrados pelo seu sistema e pela CIA.
O plano de Mobutu para assaltar Cabinda e o norte de Angola, foi então "reconvertido", o que só por si era um obstáculo à progressão em direcção sul das linhas progressistas a partir de Dar es Salam e Brazzaville.
Com a data de independência de Angola à vista, Mobutu "fazia-se ao bife", sob os auspícios da CIA e tacitamente alinhado com o "apartheid", enquanto os portugueses, perdidos nas lutas internas do MFA entre o 25 de abril de 1974 e o 25 de Novembro de 1975, iam respondendo conforme cada tendência política.
O Governador de Cabinda de então, Themudo Barata, veladamente alinhou com Mobutu e a FLEC, por efeito das políticas do general Spínola, conferindo à FLEC uma representatividade que não era internacionalmente reconhecida, numa polémica que é sustentada até nossos dias, com muitas entidades portuguesas a seguirem a trilha spinolista desde o 25 de Novembro de 1975.
As FLECs contam com apoios desse tipo em Portugal desde então.
Na aproximação do 11 de Novembro, Mobutu apoia a FLEC e a FNLA, de forma a intervir em Angola ao abrigo da CIA, pelo que angolanos e cubanos tiveram de travar as batalhas decisivas de Cabinda, Quifangondo e Ebo, a fim de ser proclamada a República Popular de Angola.
Em Cuba o Comandante Fidel apercebeu-se da importância de defender a capital angolana e simultaneamente Cabinda, pois sem isso seria impossível a progressão da linha da frente infrmal entre Dar es Salam e Brazzaville, para a Linha da Frente que mis tarde daria origem à SADC.
Pouco relevo se tem dado à batalha de Cabinda, mas o general de corpo de exército das Forças Armadas Revolucionárias de Cuba, Ramón Espinosa Martin, elaborou um relato completo dos acontecimentos no seu livro "La Batalla de Cabinda".
Desse livro destaco uma das lições geoestratégicas do Comandante Fidel em África.
"Mensage de Salida nº. 58
Destino: Luanda.
Al: 1er. Comdt. Arguelles- Gondin.
El comandante en Jefenos há pedido les trasmitamos el seguiente texto:
Para Angola se envio todo lo solicitado e incluso más.
Se decidió reforzar Cabinda com recursos absolutamente adicionales.
Se envio também personal que estuviera en disposición de combatir.
Cabinda es el punto más débil y peor defendido.
Si se pierde Cabinda no lo podran recuperar más.
Angola sin Cabinda no podrá consolidar su independenciaporque alli están los recursos económicos fundamentales.
Mobutu quiere apoderar-se de Cabinda y tarde o temprano la va a agredir, sobre todo si sabe que está indefensa.
Es necessário que ustedes entiendan esto y se lo hagan compreender al MPLA.
Se acordo además enviar a Angola el personal necessário para la técnica soviética.
Por esto no lo creemos que se deba continuar debilitando Cabinda.
Si ya bajaron los morteros 120 en Bengela, úsenlos entonces en Angola pero no reduzcan más los medios destinados a Cabinda.
Debemos atenernos a los planos acordados.
Ahora se lucha en Angola pero no sabemos lo que puede ocurrir en Cabinda y no debemos dejar nuestro personal alli debilitado, ya que en caso de ataque por fuerzas d Zaire tendrán que luchar muy duramente y prácticamente solos.
En Angola tienen ya bastantes médios.
Estan recebuiendo además el material de otros países y se puede continuar reforzando desde aqui com personal cubano.
Si Hay peligro real en Luanda es mejor reforzar esa dirección com médios de las otras escuelas antes que descuidar Cabinda.
Ustedes tienen ahi varias opciones posibles cuando lo consideren realmente necesario.
Los ruego analicen com serenidade estos hechos.
Si se gana la guerra en Angola Y se pierde en Cabinda, se habra perdido mucho.
Hay que tratr de obtener los objectivos completos en ambos puntos.
Saludos, Fidel.
Firmado: Colomé.
18.10.75".
A Operação Carlota estava lançada e a RPA levaria a linha da frente para a sua própria fronteira sul, o que obrigaria o "apartheid" a reinventar e reconverter a "border war", nunca desperdiçando o que quer que fosse dos "bons ofícios" à portuguesa no quadro dos sucessivos governos de após 25 de Novembro de 1975, tendo em conta a absorção de muitos conceitos e práticas do colonialismo português e dos nexos de inteligência que todos eles propiciavam.
Isso perdurou não só enquanto esteve em vigência o "apartheid", mas também quando as políticas hegemónicas unipolares incentivadas pela "civilização judaico-cristã ocidental" se fortaleceram e impactaram da maneira mais terrível (choque neoliberal entre 1992 e 2002), quanto da maneira mais "persuasiva" (quando se foi evidenciando a terapia neoliberal em Angola, de 2002 aos nossos dias)… para esse efeito a inteligência económica dos sucessivos governos de Portugal, vassala dos poderosos, tal como do Bilderberg, esperaram a sua hora!
Em relação a Angola, por alturas do passamento físico do Comandante Fidel, foi justo o que escrevi na Embaixada de Cuba enquanto "soldado do MPLA" e antigo combatente angolano, face à fotografia do Comandante, insigne lutador pelas mais justas causas libertárias de África:
"… De Argel ao Cabo…
Cavalgando com Fidel!
… Levando o ardor progressista desde contra o baluarte do colonialismo francês no Norte de África…
… Até contra o bastião mais retrógrado e fascista que existia à face da Terra após a IIª Guerra Mundial, em seu perverso domínio em toda a África Austral…
… Precisamente no sentido inverso ao projetado pelo império anglo-saxónico sob inspiração de Cecil John Rhodes… do Cabo ao Cairo…
… Em 55 anos foi de facto um vulcão libertário que sacudiu África e se distendeu, um vulcão libertário cuja energia tem aqui e agora, no berço da humanidade, oportunidade para muito melhor se refletir, se equacionar e inteligentemente aproveitar!...
… Quanto os africanos não têm saudavelmente absorvido do legítimo contributo e histórica responsabilidade revolucionária cubana, por via das armas enquanto houvera que ser, por via da educação e da saúde enquanto nesses 55 anos o foi, o é… e o será no porvir!?
Vencido o colonialismo pelas armas… vencido o apartheid pelas armas… vencidas algumas de suas sequelas pelas armas… quando face às bombas nucleares nenhum combatente progressista recuou… a paz, a harmonia e a luta contra o subdesenvolvimento tornou-se mais possível que nunca!..."
Driving Sustainability in the Developing World as a Quarterback
This summer I was a part of the founding cohort of Quarterbacks and served as Zambia Business Development Manager for Spark Ventures, a Chicago-based nonprofit with international partnerships that provide children in poverty with nutrition, education and healthcare.  I was specifically worked on identifying a new business that a Spark Ventures partner organization could begin […]
Zambia qualifies for COSAFA Cup Semis
The Chipolopolo of Zambia has qualified for the semi-finals of this year's COSAFA Cup after beating Botswana 2-1 in Saturday's quarter-final in Rustenburg, South Africa. Both Zambia and Botswana did not take part in the group stage as they kicked off their campaign from the quarter-finals. Brian Mwila put Zambia 1-0 ahead in the 10th minute and […]

Zambia, Lesotho reach COSAFA Castle Cup semis
Four-time champions Zambia survived a late scare to book a COSAFA Castle Cup semifinal place with victory over Botswana on Saturday, and are joined in the last four by Lesotho, who squeezed through on penalties ahead of 2013 winners Namibia. The two quarterfinal ties at the Royal Bafokeng Sports Palace in the South Africa's North West Province produced just three goals and the expected tight tussles as Zambia won 2-1. The Basotho then launched into joyous celebration after goalkeeper Likano Mphuthi...

See Photo Of A Policewoman With A Tight Skirt That Got People Talking
The security is definitely tight with Zambian police as you can see on a picture. Photos of a Police woman with a tight skirt has gone viral on social media, creating a big buzz on Twitter, Facebook and WhatsApp.


Police spokesperson Katongo says police does not allow female officer to wear mini but that only below the knee uniforms are allowed.

According to online reports, Katongo has said that the officer in charge of traffic, country wide has called the supervisor at Sesheke district to look into the matter.



Re: Zambia males
visit Chez Ntemba in Lusaka you will find nice guys there but be kind of discrete as possible

re:Zimbabwe
In Zambia and In the Closet. No but the gay scene here is happening but very much on the dl

Chipolopolo through to COSAFA semis
The Zambia national team breezed into the semi finals of the Cosafa Castle Cup after beating Botswana 2-1 in the quarterfinals clash at the Royal Bafokeng Stadium. Green Buffaloes striker Brian Mwila put Zambia ahead in the 10th minute with Justin Shonga doubling the advantage in the 70th minute. The Zebras pulled one back in […]

Zambian politics: From 1968 – Putting the country first
"It's clear — our leaders (both in government and in opposition) "must put Zambia first and help build [the economy sustainably]." I suppose we share that vision, which is precisely why we are compelled to share our opinions as we both do. I have pondered at length on what it really means "to put Zambia […]

Tour Guide - AMANDLA FAMILY EXPRESS TOURS - Marble Hall, North West 0458
please be able to travel the following countries if you apply for this job,Namibia,zimbabwe,mozambique,botswana,zambia,south africa,kenya,malawi and tanzania R20 000 a month
From Indeed - Thu, 29 Jun 2017 10:23:46 GMT - View all Marble Hall, North West 0458 jobs

For sale - lush 9K gold art deco ins zambian amethyst &... - £ 179
Nottingham, United Kingdom
...9K uk Hallmarked Gold. Beautiful Square Cut natural Amethyst. Piece is shown on the long finger of the right hand. Sounds Obvious, Images are not to scale. Metal 9K uk Hallmarked Gold (375) Style Art Deco Style Ring Weight (approx) 2.4 grams Size O (uk) 7.5 (us) Please see below for international sizes. Birthstone Amethyst-February/Diamond-April ...
ebay.co.uk


BREAKING!! This Is The Real Reason Why France Supported Biafra During Nigerian Civil War
Sponsored Links
A controversial French support to Biafra as it fought to break away from Nigeria between 1967 and 1970 was not in defence of Biafra's secession cause — even though it had a humanitarian appeal.
Instead, it was based on that European country's desire to have access to the region's oil, recently-declassified war-time memos compiled by the U.S. Central Investigation Agency, CIA, say.
"France supported Biafra because of the oil and ERAP, but not the Ibo revolution," said Jean Mauricheau-Beaupre, French secretary general for African and Malagasy Affairs, referring to Emergency Response Action Plan, ERAP.
The February 10, 1969 memo quotes Mr. Mauricheau-Beaupre, the equivalent of a minister at the time, as saying French support was merely given to a "handful of Biafra bourgeoisie in return for oil".
As the hope of Biafra breaking away increasingly seemed lost, the French minister ruled out the possibility of a guerilla war in the region, saying there was no popular support in the region.
"The real Ibo mentality is much farther to the left than that of Ojukwu and even if we had won, there would have been the problem of keeping him in power in the face of leftist infiltration," he said, referring to the Biafran warlord, Chukwuemeka Ojukwu.
At a time renewed agitation for a Biafran state has reached an extraordinarily feverish pitch, the declassified American intelligence shed light on how external interests largely shaped a three-year atrocious war that left over a one million Nigerians dead 50 years ago.
Amongst nations that took sides in the war, only France, Gabon, Tanzania and Ivory Coast openly backed Biafra, at that time comprising present south east and parts of south south Nigerian states.
The federal government received help mainly from the United Kingdom and Russia, as it struggled to thwart Biafra's exit.
Both sides received huge cash support, arms and ammunition, and relief materials from their backers.
Altogether, France sent $30 million worth of material to Biafra, and lent then Ivory Coast's President Houphouet-Boigny $3 million to aid Biafra operations, said then French Minister of National Defense, Michel Debre, and Mr. Mauricheau-Beauprea, according to the diplomatic cables.
Details of French arms supplies remain classified till date.
But the CIA file said on January 13, 1970, as the war wound down, Mr. Mauricheau-Beaupre and Mr. Debre, the national defence minister, decided to remove stocks of French-supplied arms and divide same to French bases at Douala and Abidjan.
France resolved there was no chance of supporting a Biafran guerrilla resistance, CIA noted.
"The rationale for this position as expressed by Mauricheau-Beaupre to individuals concerned with executing Biafran operations was as follows: 'France supported Biafra because of the oil and ERAP, but not the Ibo revolution," the cable said.
The telegram containing these intelligence was forwarded to U.S. President Richard Nixon's deputy assistant for national security affair.
Richard Helms, the director of CIA at the time, said there was "cynicism on the part of the French" to support a Biafran guerrilla resistance.
Later, the CIA noted the war had stalemated with federal troops surrounding the Biafran enclave. Yet, it analysed that despite the federal military's superiority in personnel and material, there was "very little prospect that either side, by itself, can win militarily in the next six months unless Biafra's arms supply is cut off".
"A prolonged stale-mate or ceasefire could well result in the replacement of the present moderate leadership by military leaders who would be proponents of a ruthless, all out military victory and less concerned about international opinion," the CIA said of the military ruler, Yakubu Gowon.
It also noted that Mr. Ojukwu, a former lieutenant colonel, had the strong support of a people who seemed determined to win self-determination.
"The Biafran leaders have successfully—-if cynically—exploited the issue of starvation to win political sympathy abroad. They believe time is on their side and that either (a) the FMG coalition will collapse or (b) outside sympathy for their plight will bring about a solution favourable to them," it wrote.
Foreign powers and interests
The CIA said the British government supported the federal military government with "non-sophisticated arms sales", while the Soviets became a major arms suppliers at the outset of the war.
The U.S. on its part embargoed arms sales to both sides, in a war that also created opportunity for influence peddling between the west and the east.
"The FMG gives frequent assurances that the Soviet involvement is only a matter of wartime necessity and portends no political realignment of Nigeria's traditional pro-Western stance. We have no evidence that the FMG has thus far granted any significant political concessions in return for Soviet arms. However, Soviet prestige and acceptance has increased," the CIA wrote.

"Soviet intentions are unclear. They probably consider Nigeria a target of opportunity to extend their influence at Western expense and relatively little cost to themselves. Whether requested or not, they have not gone beyond the provision of military equipment, including aircraft and the training of pilots."
"Although disappointed and perhaps somewhat embarrassed–at slow FMG military progress, they appear willing to continue their support in the belief that prolonged fighting and FMG frustrations will increase the political value of their help," the report said of Russia.
At the Organization of African Unity (OAU), all but four members (Ivory Coast, Gabon, Tanzania, Zambia, that recognized Biafra in 1968), shifted support to the Federal Military Government by 1969 and regarded the civil war as an internal question which should be solved within an African (OAU) frame-work.
For the United Nations, there was no role for it in the war, beyond the participation by UNICEF and other specialized agencies in the relief effort.
The U.S. said it regarded the civil war as primarily a Nigerian and African problem, but continued to recognise the FMG; imposed an arms embargo on both sides; contributed $30 million to the international relief effort; voiced political support for a negotiated settlement in the context of one Nigeria with workable safeguards for Ibo protection.
The French decision to supply arms clandestinely to Biafra probably saved the rebellion when it appeared near defeat last summer, the CIA cable noted, saying President De Gaulle's motives were mixed.
First, France hoped to acquire British and American oil concessions in the oil-rich Niger Delta, and could have been motivated by the possibility of the breaking up of an Anglophone federation which could have exerted a powerful influence in a West Africa it had strong interests.
"So far, the French have stopped short of outright recognition. They deny giving arms. We simply do not know how far the French are prepared to go in support of Biafran independence," the U.S. said.
Ojukwu's first destination revealed
Mr. Ojukwu fled as the stronghold city of Enugu fell under federal control. The CIA said his first stop was Gabon, contrary to the commonly known fact that he travelled to Ivory Coast.
In Libreville, the Gabonese capital, Mr. Ojukwu lived in a private villa and told French agents he departed Nigeria according to the wishes of his general staff, Phillip Effiong, and to spare his people from extermination.
Christopher Onyekwelu, Biafran finance representative in Europe and brother-in- law of Mr. Ojukwu, was given a round-trip ticket to Libreville on January 13 by the French general secretariat for African and Malagasy Affairs in Paris.
He was to join Mr. Ojukwu in Libreville a day later. Separately, C.C. Mojekwu, Biafra's representative in Lisbon, Portugal, also departed by air for Libreville.
Later, French secretary general for African and Malagasy Affairs, Jacques Foccart, left Yaoundé where he was attending Cameroon's tenth anniversary celebrations to meet with Mr. Ojukwu in Libreville.
Via Premium Times
Follow Us on Twitter!
Like Us on Facebook!
Do You Need a Sugar Mummy, Sugar Daddy, Girlfriend, Boyfriend Wife or Husband? If Yes, Then Click Here For Details
Chipolopolo Qualify To Cosafa Semis
The Zambia national team breezed into the semi finals of the Cosafa Castle Cup after beating Botswana 2-1 in the quarterfinals clash at the Royal Bafokeng Stadium. Green Buffaloes striker Brian Mwila put Zambia ahead in the 10th minute with Justin Shonga doubling the advantage in the 70th minute.

Zanaco smell quarter finals
By Michael Miyoba and Nzovwa Sakala Zambia's representatives in the CAF Champions league tournament Zanaco, increased their chances of progressing to the quarter finals of the most prestigious African club tournament despite recording a barren draw against Egyptian giants Al Ahly in the group D fixture played yesterday at the National Heroes Stadium in Lusaka....

Wada smiles
By GRACE CHAILE LESOETSA UNINSPIRING Zambia yesterday booked their Council of Southern Africa Football Associations (COSAFA) Castle Cup semi-final slot after edging Botswana 2-1. Coach Wedson Nyirenda was a happy man as the team managed to achieve his semi-final target at the on-going COSAFA tournament in South Africa. The quarter-final game played at Moruleng Stadium,...

Nigeria assumes chairmanship, AU Peace and Security Council


Nigeria has officially assumed the one-month rotational chairmanship of the African Union Peace and Security Council (PSC).


Nigeria's Permanent Representative to the AU, Bankole Adeoye, took over from Susan Sikaneta, the Permanent Representative of Zambia, who held the Presidency for the month of June.

Adeyemo, in an interview with the News Agency of Nigeria (NAN) in Addis Asaba said under Nigeria's leadership, the council would focus on the implementation of AU's Master Road Map of Practical Steps to Silence the Guns in Africa by 2020.

"Equally, the Council will build on the substantial progress being recorded by the Multinational Joint Task Force (MNJTF) in the fight against terrorism and seek to gain better understanding of the root causes of the conflict.

"Also to be considered by the Council during this period are the political and security situations in Guinea Bissau, Somalia, South Sudan, Mali/Sahel and Libya.

"Essentially, Nigeria as chairperson of the Council will prioritise the open debate by the AU Member States on Child soldiers / out of school children in armed conflict situations."

He said with the support of other members of the Council, Nigeria would use its month-long presidency to actively promote sub-regional and continental peace and security in line with the principles of the AU Peace and Security Council Protocol and the mandate of the Council.

NAN reports that in view of Nigeria's leadership role at the sub-regional and continental levels, the country has sustained its membership of this most vital mechanism since its founding in 2002.


The Peace and Security Council is the primary organ of the African Union, which is patterned along the UN Security Council to enforce Union decisions, particularly in matters relating to maintenance of peace and security.

Members of the Council are elected by the Assembly of the AU so as to reflect regional balance within Africa, as well as a variety of other criteria, including capacity to contribute militarily and financially to the Union.

The Council is composed of 15 countries, of which five are elected to three-year term, and 10 to two-year term.

The current members of the PSC are Nigeria, Algeria, Botswana, Burundi, Chad, Congo, Egypt, Niger, Rwanda, Sierra Leone, South Africa, Togo, Uganda and Zambia.



Things I Wish I Had Known Before Going On Safari, Part 1
Before I went on safari to Zambia, Botswana and South Africa, I scoured the web and photo guide books for tips on how to prepare. I found quite a bit of good advice, but, once I got to my destination, I realized there were many things that I wish I had known. In the hopes that these ideas will be useful to others who might be in a similar situation, I'll post some of those 'things I wish I knew.' Here's the first: You don't have much control over your position or angle when you are out on game drive in an open jeep. Most of the time, you must stay in the safari vehicle for safety reasons. You are NEVER allowed to stand up, or even move around too much. This means that you don't have much say in your position relative to your photo subject. For people who are used to being able to walk around, consider a subject from many angles, and generally compose a photo, this is quite frustrating. My biggest tip here: Sit in the back of the vehicle when you can. This lets you shoot side to side, from the rear, and, if you have less tall people in front of you, straight ahead. ...

Mountains and Mountains . . .
OK, I think that I am finally starting to gain some momentum in editing the thousands (literally) of images I took on safari. I have been home for a few weeks now, and somehow the very large collection of safari shots became overwhelming. Where to start? How to decide what I like, what to delete, what to submit to Dt? Well, I guess that all journeys begin with, and proceed in, single steps. That in mind, I am going through the images day by day, trying to find my favorites from each. This isn't always easy, as the differences between one photo and the next can be minute. But I am not complaining at all. I am hoping this process takes months, as it's very enjoyable, and takes me back to Botswana, Zambia, South Africa . . . ...