Session: Hostage Negotiator:: Adventures In Hostage Negotiating - Abductor 3
by peterk1

Time for more Adventures In Hostage Negotiation. I lost against Donna last time out and am hoping to get through the base game abductors with a winning record. I found a devious little bug after reading through the last session report, so these detailed run throughs are definitely a great idea.

I'll give a free copy of the app when it is ready to anyone else who can spot the bug in the previous Adventures In Hostage Negotiation session.

This time up, we're playing against Ed Quinn. I like this guy - he's a pussycat compared to the others. You usually don't even have to bother trying to save any hostages until the very end. This is a Conversation Game.

After playing a few hundred games in the last few months, I've noticed that that there are 3 basic styles of games:

Hostage Release Game: A race to release all hostages +1 as quickly as possible. Arkayne is a Hostage Release Game.

Threat Game: Get the threat low early and try to keep it there. Donna is mostly a Threat Game with elements of Hostage Release.

Conversation Game: You can win these by amassing large amounts of conversation points in a single turn. Ed Quinn is a Conversation Game.

Some of the expansion villains are kind of fun in that they can have different Game Types depending on which demands pop out and you can even intentionally steer a game into your preferred game type. We'll see those in a little while.

Ed Quinn - Conversation 1



Let's get started. Regardless of the villain, the first job is pretty much always to expose those demands, so let's do that.



I succeed on my first What Are You Demands and the key card of the whole game is exposed. Ed Quinn only has one demand, Medical Care for his son and if you promise it by somehow amassing 12 conversation points in a single conversation, you win immediately. Easy!

He won't even hurt any of the hostages so you don't have to keep an eye on the Killed Hostage counter like you do with other villains. He is more likely to raise threat than anyone else, so you do have to keep an eye on that. Getting threat up to S and keeping it there is pretty much impossible, so I won't even bother beyond this first conversation. I do, however have to keep the threat above K at all costs. Even 5 is a dangerous threat in this one if the Raise Threat By 2 cards haven't come out yet. There's 2 of them.

How can we possibly get 12 conversation points? Well, if you play a full hand face-down, risk free, you only get 10, so that's not enough.
If you play a Small Talk as your first card and get 2 successes, you get 3 points and then you can cash in the 9 others and you're up to 12.

If you play two Small Talks and get a single success on each, that gives you 4 and then you can cash in the 8 other cards and then you also make 12.

The problem with Small Talks is that if you fail, the conversation ends, so Food if you're lucky enough to get it can be a very big card in this one as it will give you a second try if the first fails. Burning Reroll Cards and playing cards to convert 4's also is not a good idea for that final push because you are burning valuable conversation power when your hand size goes down.

Getting to 12 can be tricky, but regardless, the key of a Conversation Game is to get to a nice big fat hand with 10 cards in it quickly - the specific cards you buy doesn't even really matter that much, so I'll be buying cheap ones first and will work my way up to the more costly ones.

I play both of my Threat cards because there's a small chance of getting threat down to 1 and 3 dice. The first one succeeds and the second one fails. I'll probably be playing those for conversation points as much as possible in future turns.



I play my second What Are Your Demands and my first Small Talk face-down to avoid a quick end of conversation and play the second one normally and end the turn with 3 conversation points.

I want to maximize the number of cards I buy but don't want to waste any points, so I get a Reroll for 1 and Just A Few More Minutes for 2.
I usually never buy Just A Few More Minutes because of those horrible threat increases when you fail, but here it might make sense to have some extra cards with conversation power.

My goal is to not actually play any of these cards until the very end. I just want to build up a collection of cards.



The Terror card which comes out was a request for Media Coverage which gives me a free card. That might come in very handy indeed right at the end. I would have preferred Food though.

Ed Quinn - Conversation 2

I don't do anything in conversation 2 and simply reacquire my 6 basic cards. I now have a hand size of 8.

In the Terror Phase Ed feels that we're back at square one and he brings the threat back to 3 instead of 2. I can live with that.



Ed Quinn - Conversation 3



Hmmm. If I just pile on the cards face-down I can get two more cards easily and go into Conversation 5 with 10 cards. But with the threat still this low, I'm going to try to get it to 1 if I can. I would love to get 3 dice for those crucial Small Talks in the last turn. Even if I fail, I should still be able to buy 2 new cards.
Both of my Keep Cools succeed and threat is down at 1. Now I can be a bit more aggressive.



The What Are Your Demands are placed facedown for 2 points, but I play the Small Talks normally. The first one fails and I end the conversation early with only 3 points.

I buy the 2nd Reroll card and the second Just A Few More Minutes.
The Terror Card is a Hostage Escape Attempt which fails. I have an opportunity to change it to a rescue by burning 2 cards but decide against it.



Ed Quinn will not actually harm the hostage he caught here. His threat will go up to 2 instead. I'm not happy about losing my 3 dice, but right now I will be going into conversation 5 with a hand of 10 cards and will have a chance to end the game.

If I burn 2 cards to rescue this hostage, I'll only have 8 cards in conversation 5 and will probably have to go through 2 more turns of building up.

Ed Quinn - Conversation 4

In turn 4, I do nothing and regain my 5 missing basic cards. Big hand of 10 cards now.

The Terror Card draw is Growing Impatient and the next terror draw is a threat increase. We are now up to 3 threat with 5 Red cards left.

Ed Quinn - Conversation 5

Alright! Let's try to end this!



My first Small Talk gets a single success and 2 conversation points. Halfway there! I would now have 11 conversation points risk-free and am only 1 short of the target.



And for the win! My second Small Talk also gets a single success and I am now up to 4 conversation points with 8 cards left in hand.

The game is won but there is still a bit of work to do to make it final. Here it's pretty obvious but I've had some games that were in winning positions but I failed to see the combo. It's a little like chess in that way.

Speaking of hard to see chess-like combos. I missed one here in the heat of the moment which could have made things much easier! After I had played and succeeded on my first small talk I could have conceded Media Coverage to get a free card. I could have taken Coming In To Talk for a nice chance at 1-2 bonus dice on my last roll which would have made it almost a sure thing. There's no consequences of failing with Coming In To Talk but media coverage would have bumped threat to 5. It probably would have been a great move.



Next I play all of my remaining cards face-down to get the conversation counter up to the magic number of 12.

That let's me concede Medical Care to Ed and all 7 hostages are released and he surrenders.



Happy ending! Peter gets repromoted back up to Head Hostage Negotiator and gets his free car back.

...and that was a dream play through of a Conversation Game! I made it look easy here, but it can get pretty hairy if your Small Talks fail on the last turn. You end up going into your buy round with 1 point, but you have probably already bought all of the cheap 1 point cards and can't build your hand back up for another try right away. And the bad thing is that, most of the time, there is nothing you can do to mitigate the luck on those last rolls without trashing your big hand.

Fun! And quick! I'm glad I don't have to upload 40+ images this time around.

Yulia Vasiltsova (Юлия Васильцова)
Yulia Vasiltsova

nació en Moscú

(Rusia)

el 20 de octubre de 1985. Mide 1,75, sus medidas son 81-61-89 y calza un 39.



FOTOS DE YULIA VASILTSOVA




(haz click en las imágenes para verlas a tamaño completo)




July 20th - 2012 - Live @ Club Space "Venus"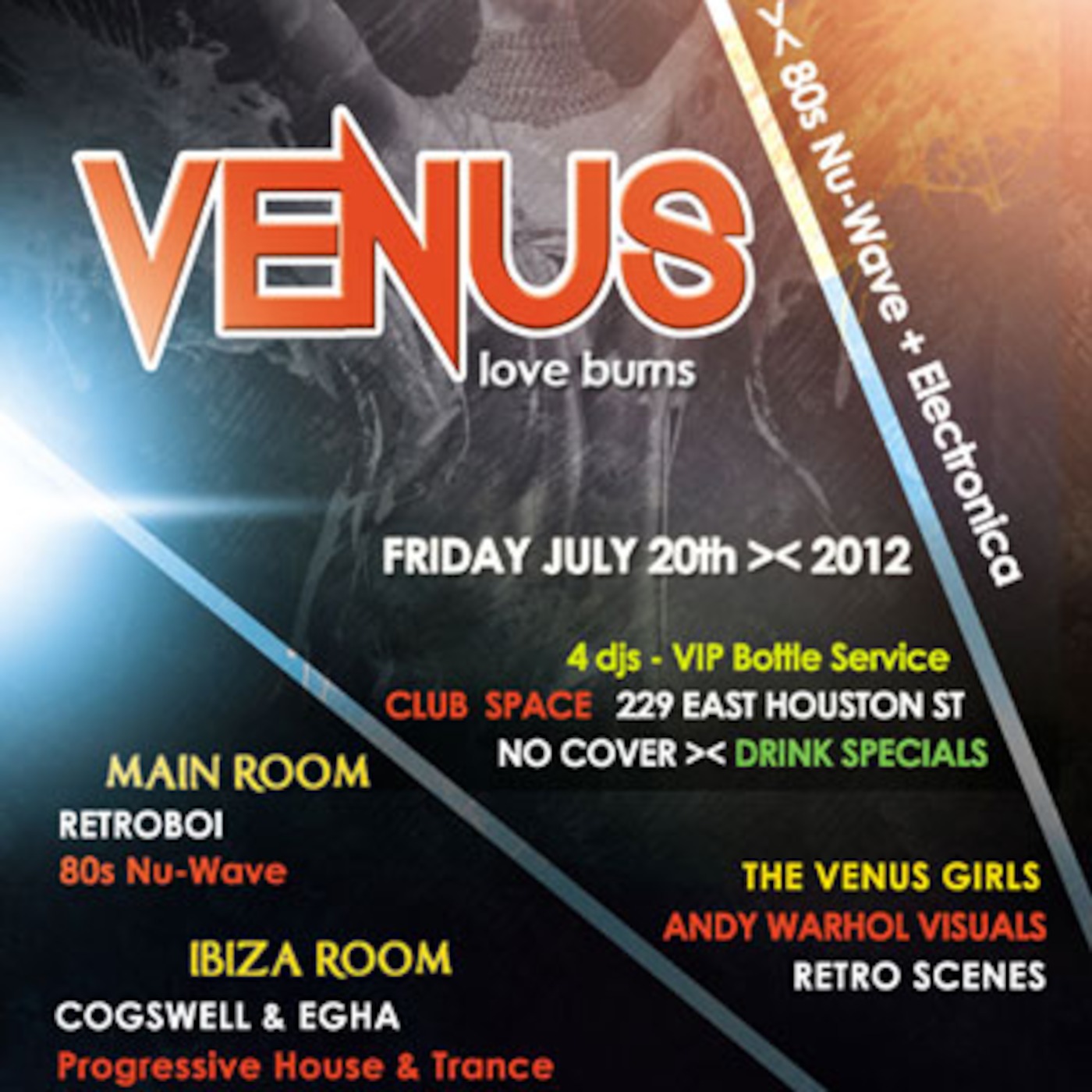 headstrong - love until it hurts (aurosonic progressive mix) above & beyond ft zoe johnston - love is not enough (kaskade remix) andy van kayne - gradius (original mix) the blizzard & yuri kane ft relyk - everything about you cravali and ripari and l. todesco ft emma washington - mad world (original mix) ruben de ronde - timide (craving remix) above & beyond ft zoe johnston - you got to go (extended album mix) ars - wonderwork (ltn remix) earsugar - age of the 6th sun (aquafeel remix) spark7 - diamond eyes (sundriver remix) sunquest ft josie - a little bit special (sundriver remix) leon 78 presents northia ft hanna finsen - dare (kaimo kerge remix) tritonal ft meredith call - broken down (original extended mix) matt eray - beside you (original mix) reorder & stone grove - seize the day (original mix) airborne cities - all i need (moelamonde remix) liquid vision present oila alio - raptor (original mix) snatt & vix & denise rivera - here for the rush (dallaz project remix) lemon & einar k presents capa - bit by (original mix) super8 tab & ft jan burton - black is back (classic vocal mix) solarstone & aly & fila - fireisland (extended mix) timur shafiev ft dasha - thank you (dallaz project remix) poshout ft ange - beside (daniel kandi's upper class mix) c-systems & bushi - ari (suncatcher remix) temple one - feel for you (original mix) c-systems ft hanna finsen - pieces (jo micali remix) vast vision ft fisher - behind your smile (suncatcher remix)

Download Schoolgirl Bound 3

Studio: Digital Sin
Cast: Kandace Kayne, Bobbi Dylan, Lily Rader, Leah Gotti, Toni Ribas, Karlo Karrera, Anthony Rosano, Xander Corvus.
Genres: Legal Teen, Bondage, Domination, Fetish, Hardcore, All Sex
Video language: English

Get ready to turn this afterschool activity into a bondage experience that she'll never forget! Watch Kandace Kayne, Bobbi Dylan, Lily Rader and Leah Gotti earn some extra credit while being tied up tight and fucked just right. Homework is always sexy when you're a schoolgirl bound!"

Format: mp4
Duration: 2:23:57
Video: 720x406, AVC (H.264), 1231kbps
Audio: 120kbps





File size: 1.4 GB







3 Transfer Mengejutkan Ini Bakal Terjadi di Liga Inggris
Bursa transfer musim panas sudah dibuka sejak 1 Juli 2017. Banyak transfer mengejutkan yang terjadi di Liga Inggris, klub-klub besar sudah mendapatkan beberapa pemain incarannya.

Kejutan pertama dalam transfer Liga Inggris dilakukan Manchester United (MU). Setan Merah sudah resmi mendapatkan bek Timnas Swedia, Victor Lindelof. MU harus mengeluarkan mahar sebesar 35 juta euro ke rekening klub asal Portugal, Benfica.
Tim besutan Jose Mourinho itu sudah melepas empat pemain, yakni Zlatan Ibrahimovic, Josh Harrop, Kayne Diedrick-Roberts, dan Faustin Makela.

Tidak mau kalah dari MU, Manchester City juga sudah merekrut dua bintang baru, Bernardo Silva, dan Ederson. Untuk mendapatkan dua pemain itu, City harus mengeluarkan 90 juta euro.

Sementara Chelsea berhasil mendapatkan tanda tangan kiper Manchester City, Willy Caballero dengan status bebas transfer. Liverpool juga berhasil menggaet bintang AS Roma, Mohamed Salah dengan uang 42 juta euro.

Selain itu, masih ada tiga transfer pemain mengejutkan yang bakal terjadi di Liga Inggris. Siapa saja? Simak di halaman selanjutnya.
Menurunnya performa Leicester City di Liga Inggris musim lalu tak menutup kemungkinan Riyad Mahrez untuk hengkang. Kreator serangan The Foxes --sebutan Leicester City-- sedang dipantau Arsenal.

Arsenal ingin mendatangkan Mahrez untuk membantu Mesut Ozil membangun serangan. Pada musim lalu, Mahrez berhasil menciptakan 50 peluang di kotak penalti lawan dari 36 penampilan di Liga Inggris.

Untuk mendapatkan Mahrez, Meriam London --sebutan Arsenal-- harus merogoh kocek yang lumayan dalam, yakni 40 juta euro. Sebab, pemain Aljazair itu masih memiliki kontrak bersama Leicester City hingga 30 Juni 2020.
Minim kesempatan bermain membuat Fabian Delph berniat meninggalkan Manchester City. Pada musim lalu, dia hanya mendapat kesempatan bermain dalam tujuh pertandingan di Liga Inggris, lima di antaranya sebagai pemain pengganti.

Meski jarang bermain, gelandang berusia 27 tahun itu tercatat sebagai pemain Manchester City dengan akurasi umpan tinggi, yakni 93 persen. Delph tercatat berhasil melepaskan 200 umpan pendek, empat umpan sundulan, dan tiga umpan pendek dengan sukses.

Saat ini, Delph sedang diincar Stoke City. Untuk mendapatkan mantan pemain Aston Villa tersebut, Stoke City cukup membayar delapan juta euro.
Manchester City sudah memiliki dua kiper tangguh untuk musim depan, Claudio Bravo dan Ederson. Itu artinya, Joe Hart yang baru saja menyelesaikan masa pinjaman bersama Torino sudah tidak diperlukan lagi di skuat besutan Pep Guardiola.

Melihat situasi ini, West Ham United bersedia menampung Joe Hart. Untuk mendapatkan kiper Timnas Inggris tersebut, West Ham harus membayar 13 juta euro ke rekening Manchester City.

Pada musim lalu, bersama Torino, Joe Hart selalu menjadi kiper andalan. Penjaga gawang berusia 30 tahun itu melakukan 91 penyelamatan dari 36 penampilan di pentas Serie A.

Saksikan video menarik berikut ini.


4 Pemain Ini Sudah Tinggalkan MU di Awal Bursa Transfer
Manchester United (MU) mengkonfirmasi telah melepas empat pemain di awal bursa transfer musim panas ini. Namun, MU belum mendapat penggantinya.

Pemain pertama yang meninggalkan tim besutan Jose Mourinho adalah Zlatan Ibrahimovic. Manajemen MU tidak memperpanjang kontraknya yang habis pada 30 Juli 2017.
Mantan striker Timnas Swedia itu sudah mengucapkan salam perpisahan kepada MU melalui sosial media. Ibrahimovic memberikan salam perpisahan yang unik kepada klub berjulukan Setan Merah tersebut.

"Saya datang, saya katakan, saya menaklukkan," kicau Ibrahimovic.

MU juga melepas gelandang muda Josh Harrop. Pria berusia 23 tahun itu bergabung dengan salah satu klub legendaris Inggris yang bermain di Divisi Championship, Preston North End.

Proses transfer Harrop dari MU ke Preston North End telah rampung pada Jumat (23/6/2017) malam waktu Inggris. Harrop menyepakati kontrak berdurasi empat tahun dengan klub berjulukan The Invincibles tersebut. Namun sayangnya, kedua tim tidak membeberkan nilai transfer sang pemain.

Gelandang kelahiran Stockport, Inggris itu tampil cemerlang dalam debutnya bersama MU. Harrop mencetak satu gol saat MU menang 2-0 atas Crystal Palace di laga terakhir Liga Inggris 2016/17.
Manajemen Setan Merah juga melepas dua pemain muda lain, Kayne Diedrick-Roberts dan Faustin Makela. Diedrick-Roberts bergabung dengan MU dari Fulham pada 2015.

Diedrick-Roberts (18 tahun) mencetak gol kemenangan Setan Merah saat mengalahkan Middlesbrough U-18 pada awal musim 2016/17. Pria berusia 18 tahun itu dipinjamkan ke Bournemouth selama satu musim kompetisi.

Sedangkan Makela (17 tahun) sudah melakukan debut bersama MU U-23 saat melawan Leicester City, April lalu. Dia dilepas MU karena mengalami cedera. Gelandang asal Kongo itu bakal dipinjamkan ke klub yang bermain di League One, Bury.

Makela pun mengucapkan salam perpisahan kepada rekan-rekan setimnya. "Berbagi banyak kenangan indah dengan mereka. Saya akan merindukan kalian semua, semoga sukses di masa depan," katanya di Twitter.

Saksikan video menarik berikut ini:


Can You Handle This # 3
Can.You.Handle.This.3.XXX.DVDRip.x264-Pr0nStarS Cast: Abella Danger, Alix Lovell, Kelsi Monroe, Kandace Kayne Can You Handle This # 3 They want it wild and they want it now! These chicks are looking for a discrete encounter and they are hot enough to get whatever they want! So, if you think you can handle it, give it to them! [...]

Куриный рулет в бутылке
Ингредиенты:

●курица – 1,3-1,5 кг
●грецкие орехи – 80-100 гр
●желатин – 30 гр
●чеснок – 3-4 зубчика
●соль, перец

Приготовление:

Моем нашу курочку и режем её произвольными небольшими кусочками. Складываем с сковородку с толстыми стенками. Обратите внимание: ничем смазывать сковороду не надо, ничего не надо добавлять больше: никаких жиров-бульонов-воды. Просто складываем на дно нашу куру и ставим на средний огонь под крышку.
Курочку на огонь поставили и в это время замочим наш желатин в стакане воды
Курочка наша готовиться будет минут 40, до полной готовности и размягчения мяса (оно должно легко отходить от костей). Вообще желательно часто крышку не открывать. Образуется много собственного куриного сока, в котором она будет тушиться (в общем, на фотке видно, что много сока образовалось). Не забудьте на этой стадии добавить соль и перчик.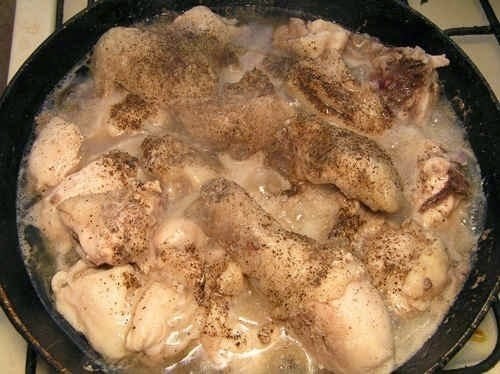 Пока там курица готовится можно почистить чеснок, порезать помельче орехи
По истечении 40 минут вынимаем нашу птичку на тарелочку, даем её немного остыть и разбирает мясо от костей, хрящей и кожи (ну кожу можно и оставить по желанию).
Далее все ингредиенты смешиваем в той сковородке, в которой мы готовили курицу. Мы же не забыли, что там у нас остался куриный сок? Вот – это ценный продукт! В него добавляем: куриное мясо, измельченные орехи, чеснок, пропущенный через пресс, и желатин (распущенный на водяной бане либо в микроволновке)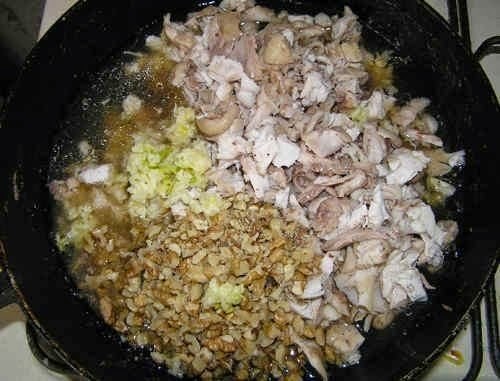 Все смешали и… тут наступает важный момент. Берем чистую 1,5 литровую бутылку, срезаем горлышко и вливаем внутрь смесь из сковородки.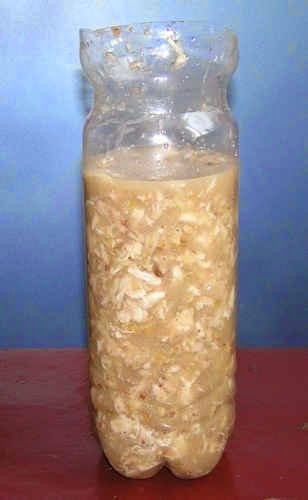 Далее ставим это дело в холодильник для застывания. Часа на 3-4. После этого снимаем нашу произвольную форму с помощью подручных средств (ножик я продезинфицировала :))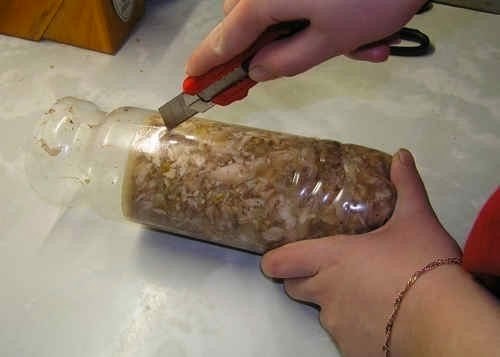 Вытащили? Получилось? :)
Ну теперь нарезаем и подаем на стол :)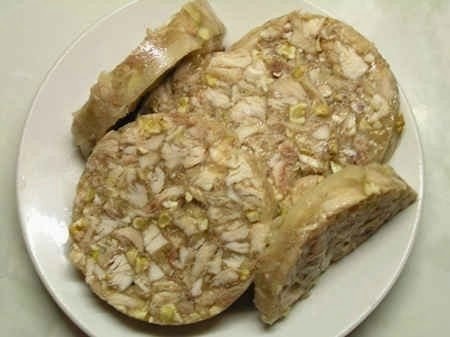 7/3/2017: NEWS: Teen fraud used trust to his ends
A FAR Northern teen will spend the next 12 months on probation for taking advantage of a vulnerable family friend. Kayne Daniel Bloomfield took $7350 via eight transactions over four weeks between December last year and January this year. The Cairns...

Serwisy strumieniujące muzykę wciąż mają problemy z artystami. Tym razem Tidal
A może to artyści mają wciąż problemy z serwisami strumieniującymi muzykę? Niedawno do Spotify powróciła Taylor Swift, po 3-letniej przerwie. Teraz gwiazda Tidala, Kanye West, straszy odejściem z serwisu. Dlaczego? Jak nie wiadomo, o co chodzi, to chodzi o… Pieniądze. Kanye West twierdzi, że Tidal nie wypłacił mu jego należności. Premia miała się mu należeć […]

7/3/2017: NEWS: Teen fraud used trust to his ends
A FAR Northern teen will spend the next 12 months on probation for taking advantage of a vulnerable family friend. Kayne Daniel Bloomfield took $7350 via eight transactions over four weeks between December last year and January this year. The Cairns...